Iran (formerly known as Persia) is the second-largest country in the Middle East, and its culture reaches back through the millennia. About 2500 years ago, the Persian Empire stretched from Greece to India, and its impact is still felt in the world today.
Persia was the world's first superpower. Its leader Cyrus the Great allowed kings to continue to rule the areas he conquered, earning him the moniker 'King of Kings' and laying the foundation for our next remarkable fact:
Persia was the first multi-cultural, multi-religious, multi-lingual empire.
Persian leaders envisioned a world in which religion was not the basis for strife and division. As long as people paid taxes, they were free to believe as they wished. And speaking of being free: the Persian empire didn't have slavery. A bold notion in 500 BCE!
So how did this society based on equality — and wildly passionate about civic improvements, art, philosophy, food, and poetry — become the theocracy we know today?
That's a long and interesting story that we explore in our podcast and the books we're recommending, including a memoir of an epic trip to Iran, a graphic novel about living through the Iranian Revolution, and three novels that blur the lines between fiction and autobiography to weave irresistible tales of human resilience.
transcript
Read the full transcript of Episode 18: Iran.
recommended books
other books we mentioned
other cool stuff we talked about
The Paradox that is Persia: A TED talk from the Director of Iranian Studies at Stanford. Good stuff.
Iranian Hostage Crisis: In 1979, 52 American diplomats and citizens were held hostage for 444 days by student revolutionaries in Tehran. History.com provides a very detailed account.

Persian, not Arabic! Farsi is the official language spoken in Iran.
Cyrus the Great: King of Kings!
Pre-Revolutionary Iran: Before the Iranian Revolution in 1979, the culture was more open and less isolated from the West. These photos from The Guardian and The Daily Mail show what life was like before the rise of the theocracy.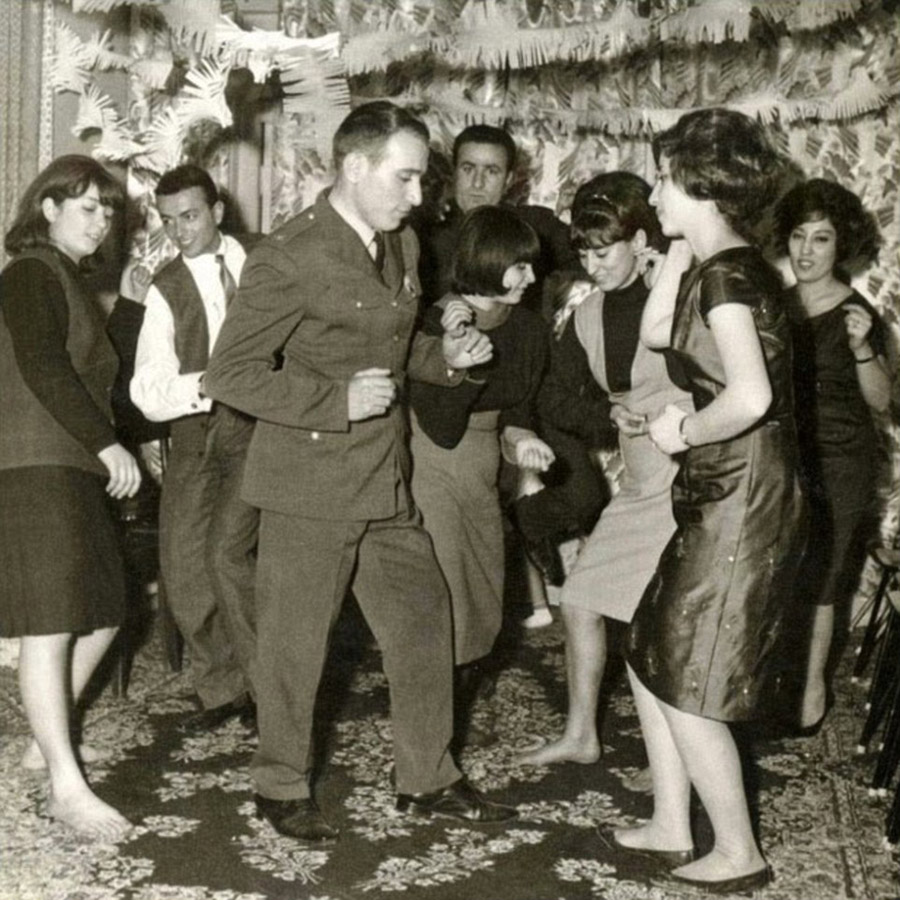 Rick Steves in Iran: In 2008, Rick Steves and his crew traveled to Iran to meet the people and demystify the country for Westerners.
Poetry in Iran: Rumi was a 13th-century poet, Islamic scholar, and Sufi mystic. He wrote more than 5000 poems, often dealing with themes of love and humanity. Here are 10 things you probably don't know about Rumi. And an overview of why Iran is the land of poetry.

Tirajeh Shopping Center in Tehran: An enormous shoppers' paradise with chandeliers, marble floors, 12 IMAX theaters, and a Book Garden. Atlas Obscura has more photos!
Secret Underground City: The hidden city mentioned in Two Truths and a Lie is Nushabad, a 1,500-year-old, 3-story underground city where ancient Persians were able to escape from danger. Atlas Obscura has the story and photos; more pics and info on Wikipedia.

Adib Korram: The author of our recommended book Darius the Great is Not Okay. In this video, he talks about his book and how he came to write it.
Quottab: Quottab are pastries filled with crushed nuts, sugar, cardamom, then deep-fried and dusted with powdered sugar. Recipe here.

Marjane Satrapi: The author of our recommended book Persepolis. In this video, she talks about the inspiration for all her work.
Daniel Nayeri: The author of our recommended book Everything Sad is Untrue. In this video, we meet Daniel and his mom!
Terence Ward: The author of our recommended book _Searching for Hassan. In this interview with Charlie Rose, he talks about growing up in Iran and returning to his beloved country.

Négar Djavadi & Tina Kover: The author and award-winning translator of our recommended book Disoriental. In this podcast interview, Tina Kover talks about how she approaches translations. And in this video, both the author and the translator do readings from the book.
subscribe
Subscribe to our podcast so you never miss a must-read book or thrilling destination!
If we're not available on your favorite podcast-listening platform, send us an email!
sharing is caring!
Can you help us? If you like this article, share it your friends!