This past Saturday, 22 February, would have been artist Edward Gorey's 95th birthday. This post is a celebration of the artist who made the melodramatic demise of his characters so much fun.
Gleefully macabre and elegantly rendered in black-and-white ink drawings, Gorey's characters are glamorously dressed and often find themselves in unusual — if not deadly — situations. He was the author of more than 100 books, but his best-known work might be The Gashlycrumb Tinies, in which he marches us through the alphabet, dispatching 26 children with manners of death that are equal parts amusing and chilling.

Another of our favorites is The Doubtful Guest, starring a mysterious, but somewhat cuddly, creature. He takes up residence with an elegant family in a Victorian mansion and will not leave.
Gorey also illustrated Bram Stoker's Dracula and went on to design the sets for a 1977 Broadway revival of the stage adaptation with Raul Julia as the Count. Gorey won the Tony Award for Best Costume Design and was nominated for Best Scenic Design.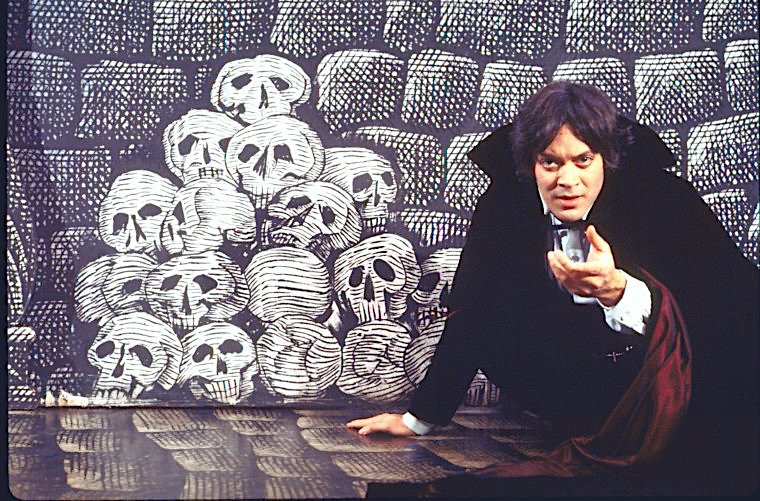 But despite his predilection for the dark side of life in his art, he was a cat person who left his entire estate to animal-related charities. He was also a dapper gentleman who collected 21 full-length fur coats and wore them with Converse sneakers (and frequently wore both to the New York City Ballet). (This short essay in The Paris Review was written by a woman who bought one of his fur coats at auction; it's charming.)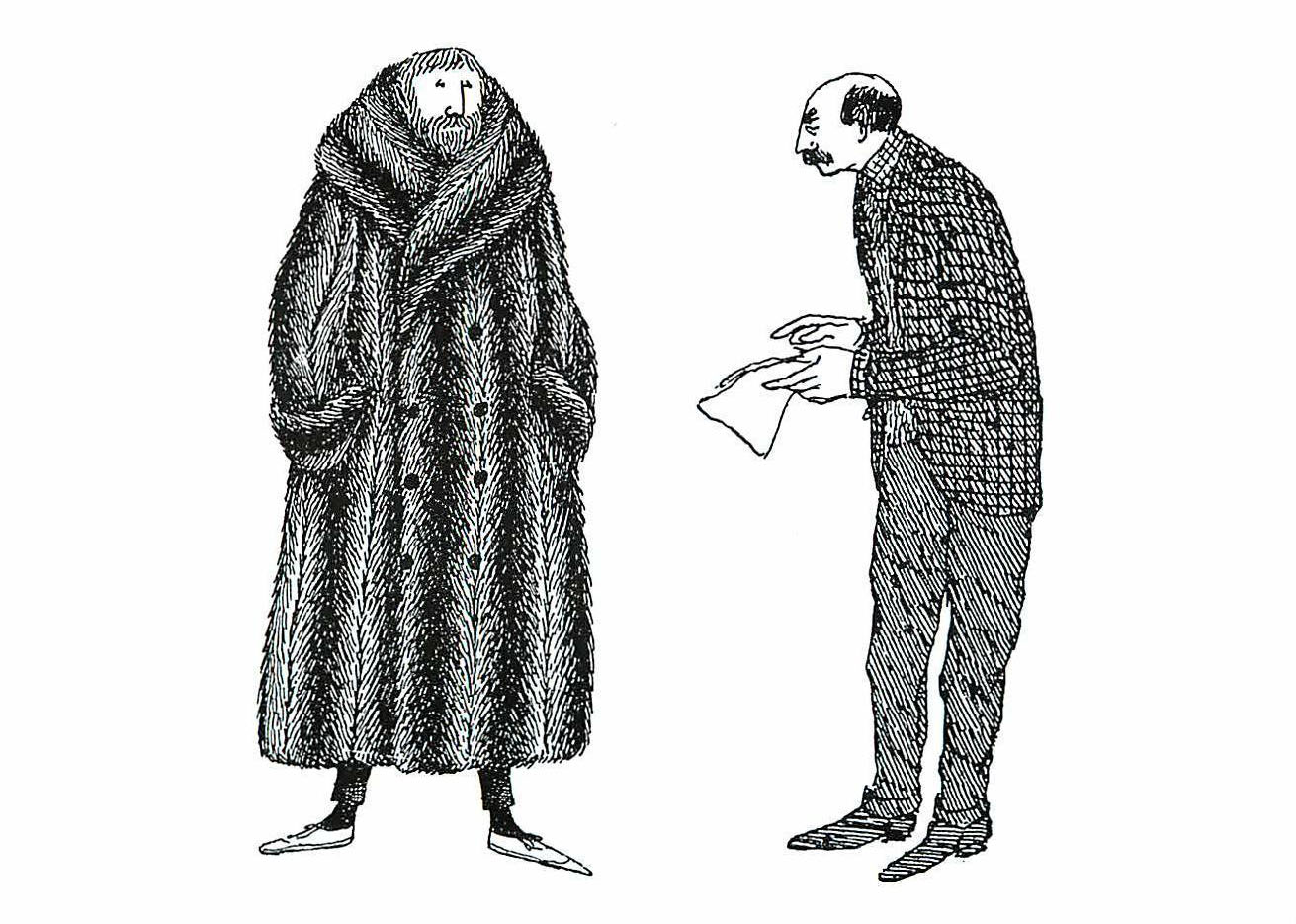 In honor of his birthday, we invite you to creep into Edward Gorey's maliciously joyful (joyfully malicious?) world.

The Gashlycrumb Tinies
This book — full title The Gashlycrumb Tinies: or, After the Outing — was published in 1963. It's an alphabet book (a.k.a., abecedarian) unlike any other. Forget 'A is for Apple' because 'A is for Amy who fell down the stairs' and 'B is for Basil assaulted by bears.' (See also: Thoughtful Alphabets: The Just Dessert and The Deadly Blotter in which 'A is for Alarming Behavior' and 'D is for Detective Enters.')
The Doubtful Guest
The story of The Doubtful Guest, published in 1957, unfolds through 14 rhyming couplets. Although the mysterious creature displays unimaginable cheek by invading the inner sanctum of a family's Victorian manor home, it's hard not to cheer for the little guy in the scarf and sneakers.
The PBS Mystery Title Sequence
Beginning in 1980, Gorey's drawings were animated into cartoons for the opening sequence of the PBS Mystery! series. This is a compilation of all the animations throughout the years. Note the gentleman in the fur coat. (The woman in the bat-wings headdress is wearing the outfit of my dreams.—Melissa)
Dracula
Gorey illustrated a special edition of the Bram Stoker classic in 1977. Those drawings were eventually adapted as a paper toy theater of die-cut foldups and foldouts. (It's still available to buy.).
The Edward Gorey House
In 1979, Edward Gorey bought a 200-year-old home that had belonged to a sea captain in Cape Cod, Massachusetts. It was his home and studio until his death in 2000 when it was transformed into a museum.
If you go…
The museum is open from April to December. For hours and other visitor info, including details of special exhibits, visit the Edward Gorey House website.
The Edward Gorey House
8 Strawberry Lane
Yarmouth Port, MA 02675