The right book can instantly transport you to anywhere — and anytime — in the world. Every Thursday, we recommend one of our favorite books with a strong sense of place so you can see the sights, meet remarkable people, go on exciting adventures, and feel big feelings. Bonus: You don't even have to put on pants.
This post is part of our 'Weekend Getaway' series.

This weekend, explore the dark shadows of hundred-year-old Mendenhall at Baird College. You'll avoid the family drama of Thanksgiving, make new friends, and discover hidden strengths. Pay no attention to the creepy attic or the Ouija board in the corner.
Ah, Thanksgiving. The coziest holiday of the year. The time for family and friends to gather and give thanks, to eat a home-cooked feast, and to relax together in a shared feeling of warmth and camaraderie. Unless you're Robin Stone.
Robin thought that staying at school during the Thanksgiving holiday would give her a welcome break from her studies and her obnoxious roommate. But as the other students bail for turkey dinners at home, Robin begins to feel little prickles of fear in the empty, creaky residence hall. But even that is preferable to the nightmare she'd have faced at home.
On the night of a crashing thunderstorm, Robin is about to make a life-changing decision, when she realizes she's not alone in the hall after all. Her companions make Mendenhall into its own sort of dark-side Breakfast Club. There's a jock, a flirt, a musician, a geek, and Robin herself, the emo chick with attitude and tenacity to spare.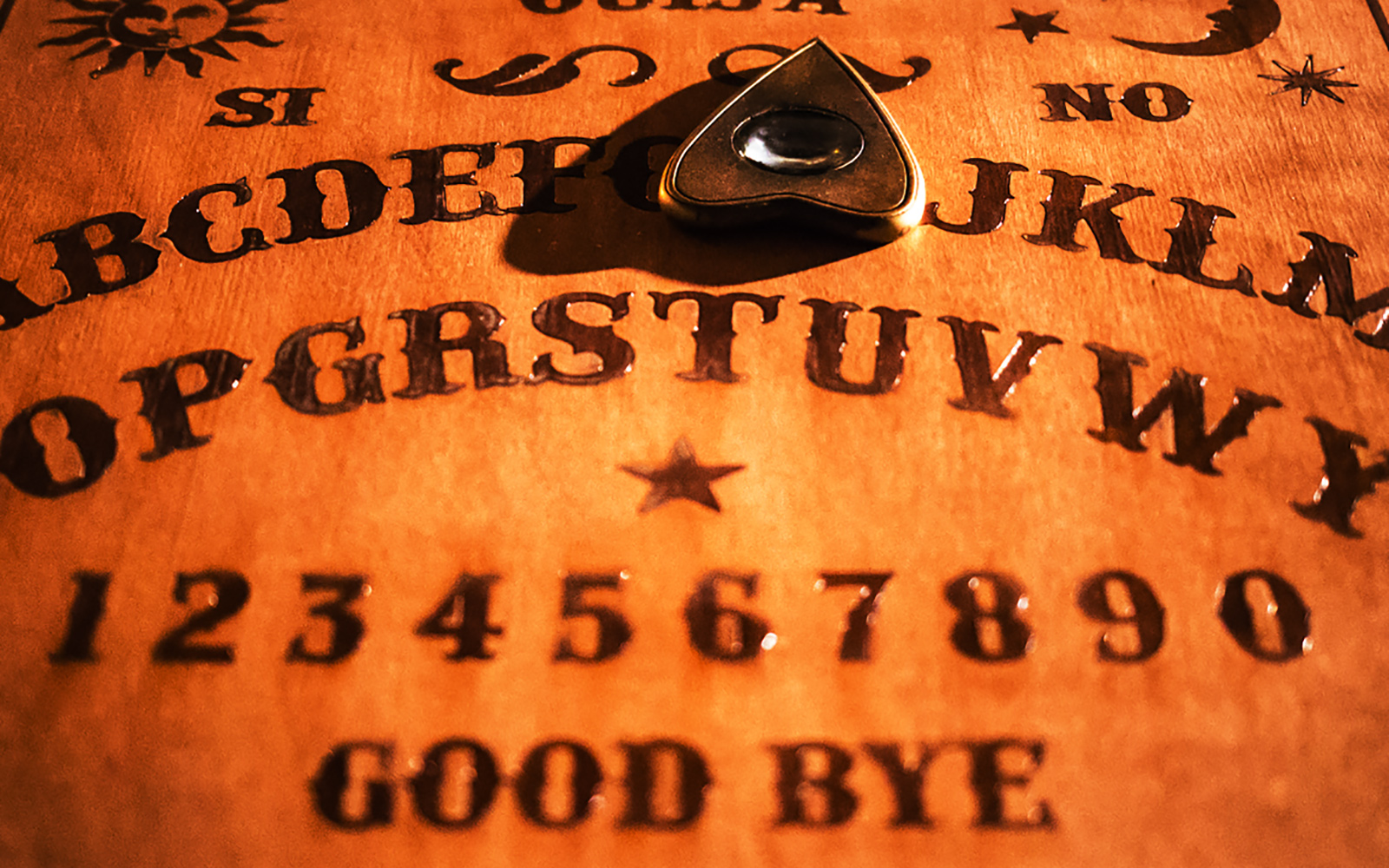 Drunk, bored, and eager to show off to each other, the students play around with a dusty old Ouija board and circumstances spiral way, way out of control. Their tenuous trust in each other is put to the test as they work together to solve a decades-old mystery and try to understand what's happening in their all-too-real present.
This eerie story is fun counter-programming to the pumpkin-pie-and-gratitude of Thanksgiving. Turns out, the characters have legit reasons for choosing the dorm over home, and their secrets come to light in a most unusual and unsettling way. The supernatural goings-on are vividly rendered, and the suspense continues to ratchet up until the final pages.
People were shifting restlessly, looking up at the clock above the blackboard. A little before three, Wednesday. Tomorrow was Thanksgiving, and everyone was impatient, eager to escape for the holiday. Everyone except Robin. The four-day weekend loomed before her like an abyss. Thanksgiving. Right. Thanks for what? At least there would be no roommate. She sat with the thought of no Waverly for four days, and felt a spark of something — not pleasure, nothing so life-affirming as that, but a slight relief, a loosening of the concrete band that lately seemed to permanently encircle her chest… And no one else, either, Robin reminded herself. No one at all. The anxiety settled in again, a chill of unnamed worry. Four days in creepy old Mendenhall… completely alone… — Alexandra Sokoloff
This supernatural thriller (256 pages) was published in August of 2006 by St. Martin's Press. The book takes you to college on Thanksgiving weekend. Melissa read The Harrowing and loved it; it wouldn't be on our site if she didn't recommend it.
Top image courtesy of Zoltan Tasi.