The right book can instantly transport you to anywhere — and anytime — in the world. Every Thursday, we recommend one of our favorite books with a strong sense of place so you can see the sights, meet remarkable people, go on exciting adventures, and feel big feelings. Bonus: You don't even have to put on pants.
This post is part of our 'Weekend Getaway' series.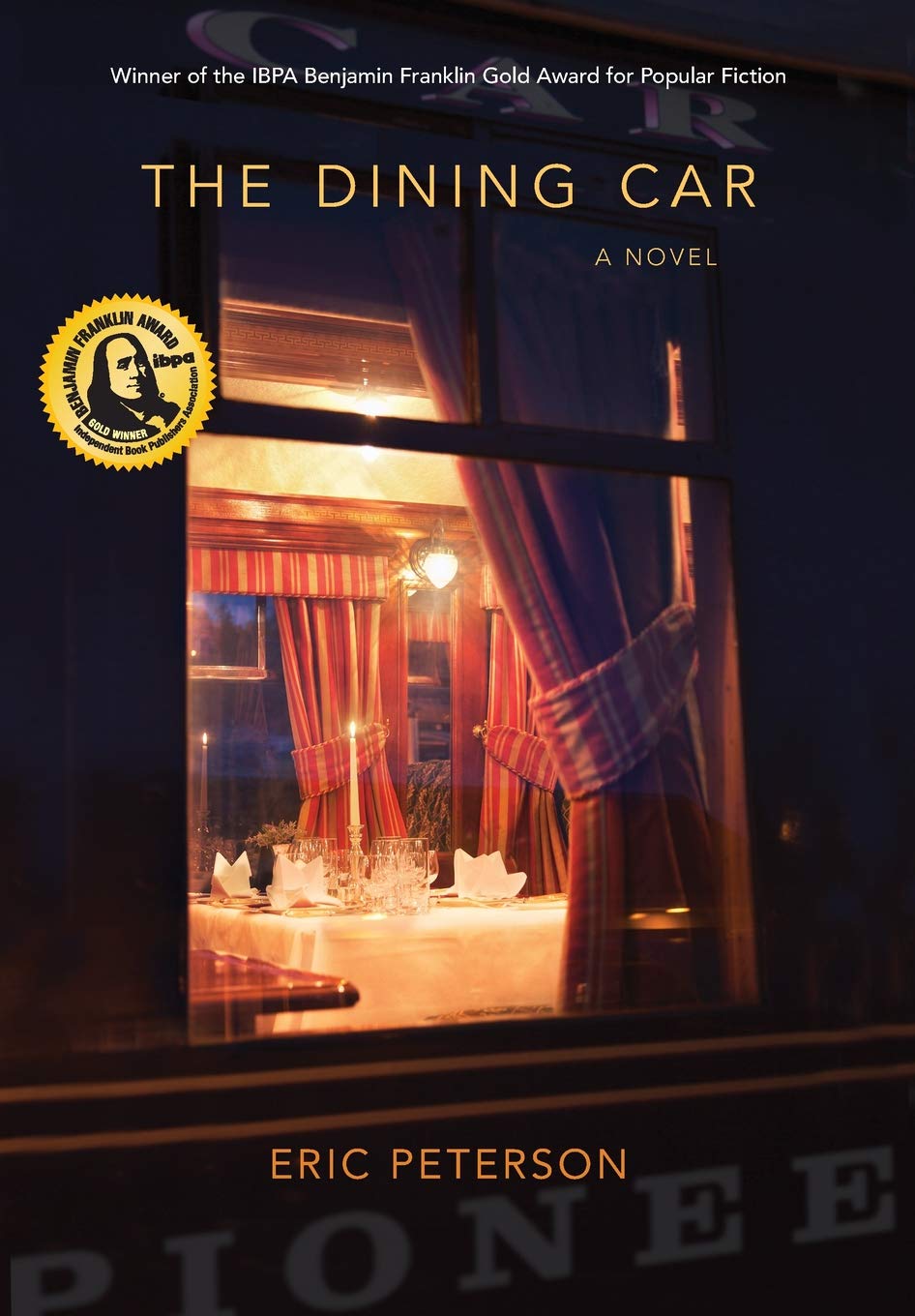 This weekend, relax in the luxury of a fully-restored 1930s Pullman train car. You'll travel from San Francisco to Washington, D.C., with exciting stops along the way. Plus, your personal chef will keep you happily fed with gourmet meals and the ice-cold champagne will flow nonstop.
Meet Jack, a skilled bartender with a troubled past and a big secret. When he's offered a gig on a vintage train car, the trip takes him across the country with grand adventure, shocking drama, and lots of food-and-drink shenanigans along the way.
If Jack is the heart of the story, Horace Button — prissy writer, gourmand, maybe alcoholic, owner of the vintage train car — is the catalyst for everything that happens on their transcontinental journey. Horace is mostly interested in maintaining a cozy booze-induced haze, even as he fulfills his journalistic obligations and hobnobs with his professional frenemies.
Aboard the train, Jack finds himself assisting a comely and circumspect lady chef in the kitchen and serving a roving cocktail party of greedy publishing professionals, crooked politicians, and a spoiled celebrity chef. Soon, he's promoted from 'the menial tasks of a busboy' to something a bit harder to describe.
As Jack finds his footing among the white-linen tables and double-entendre conversations, he becomes indispensable to Horace — surprising them both. When a tragic accident rocks the champagne world inside the train car, both Jack and Horace are forced to find the better angels that have been tucked away inside themselves.
Eric Peterson's prose is laugh-out-loud funny and rich with descriptions of sumptuous meals, fine wines, and the American scenery sliding past the windows of the train. He takes satisfying jabs at the world of the privileged while giving each of the characters a chance to redeem themselves if they could just take it. Underneath the madcap antics, this is a story of sweet surprises and second chances, and it's a very satisfying journey.
I found the old Pullman parked on a rail spur alongside the warehouse… Her name, Pioneer Mother, was painted along the sides in a bold serif font I've always associated with Wells Fargo. Her forest-green paint, black mansard roof, and Victorian architectural flourishes brought to mind a haunted house on wheels. My steps slowed as I approached the railcar. I didn't need any more ghosts in my life. A green-and-white striped canopy adorned the roof above the railroad car's rear platform. It gave the Pullman the air of a country club veranda — a place for drinking gin Rickeys and watching the world go by. — Eric Peterson
This cinematic novel (354 pages) was published in November of 2016 by Huckleberry House. The book takes you to a private car on a cross-country train. Melissa read The Dining Car and loved it; it wouldn't be on our site if she didn't recommend it.
Bookshop.org is an online bookstore with a mission to financially support independent bookstores and give back to the book community.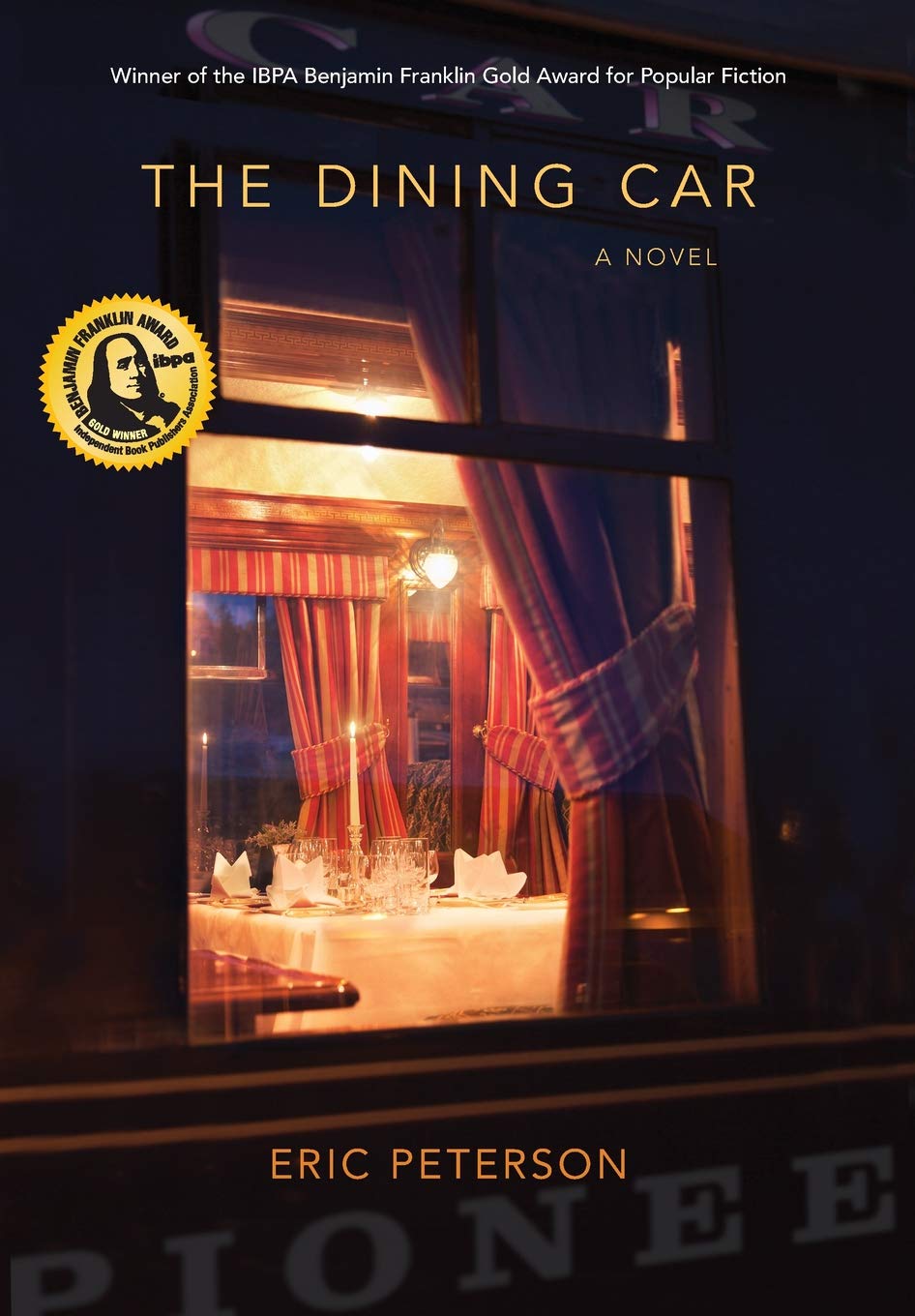 Top image courtesy of Nick Beer.