The right book can instantly transport you to anywhere — and anytime — in the world. Every Thursday, we recommend one of our favorite books with a strong sense of place so you can see the sights, meet remarkable people, go on exciting adventures, and feel big feelings. Bonus: You don't even have to put on pants.
This post is part of our 'Weekend Getaway' series.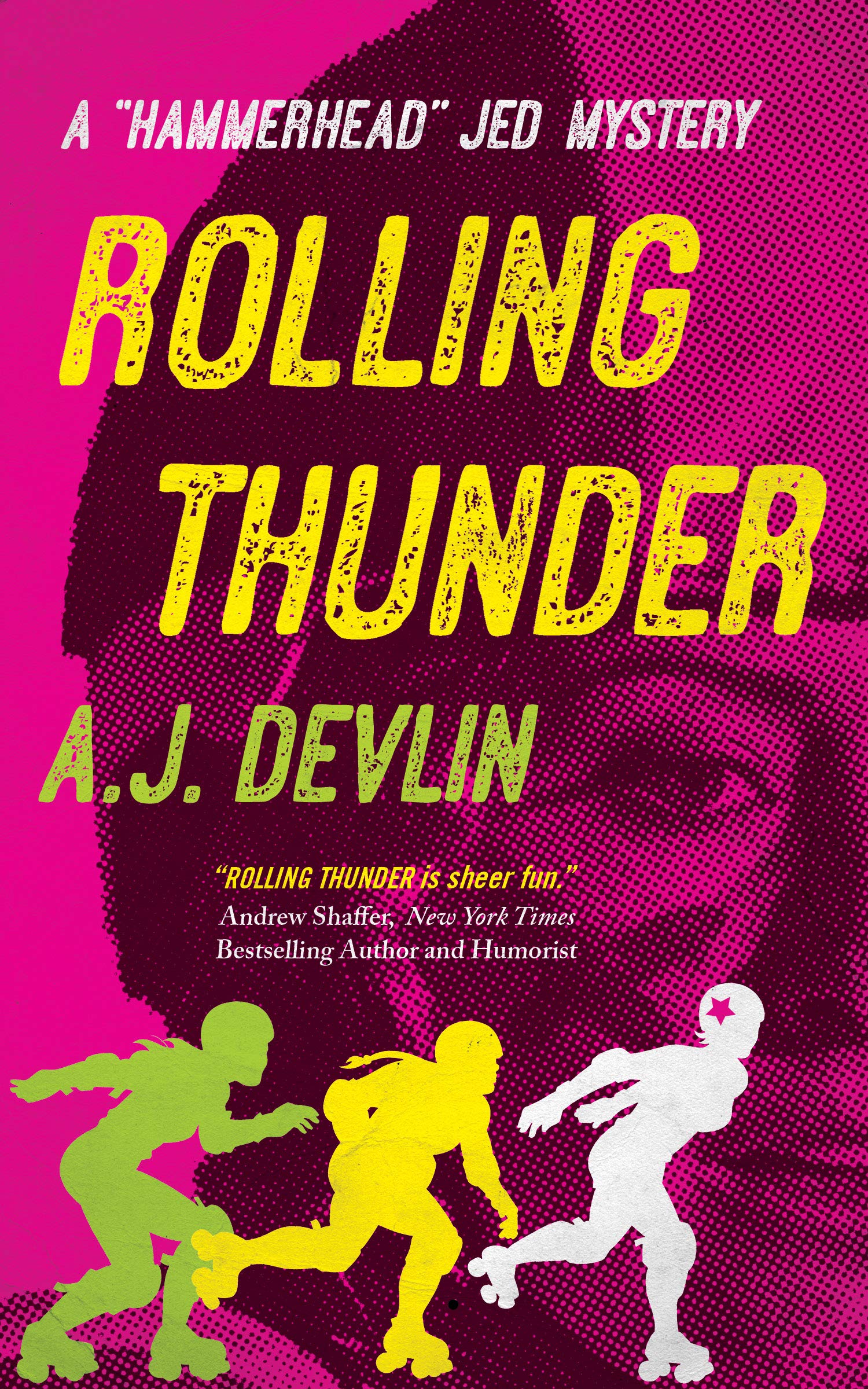 This weekend, take a tour of Vancouver's alternative nightlife with some rowdy rollergirls, a Guinness-swilling bartender with fast fists, and a former professional wrestler just trying to do the right thing — and drink his delicious banana milkshake.
Meet 'Hammerhead' Jed. He's a former pro wrestler, sometime bar bouncer, and fledgling P.I. in his father's detective agency. He's also mouthy and more brazen than wise, but he's learned to roll with the punches, even when it hurts.
In this over-the-top adventure, Jed's hired by an old friend Stormy Daze — a former pro wrestler turned rollergirl — to find her team's missing coach. He's been missing for a week, phone calls go straight to voicemail, and the playoffs are coming up. It's a bad situation all around. And it's about to get worse.
As Jed digs into the coach's predilection for gambling and questionable pals, he's drawn into the shadows of Vancouver's nightlife, including dachshund races, underground adult entertainment, a truly avant-garde painter, a cheesy late-night TV host, and the surprisingly cut-throat world of flat-track roller derby.
As always, Jed's joined by his cousin Declan, an Irish barback armed with sarcastic quips and fists at the ready. Their bromance — and their almost willfully blind ignorance to the danger they're stirring up — lighten the mood, even as the suspects in the case show themselves to more depraved than Jed could have imagined.
Jed and Declan: always ready to drink, to fight, and to save the day. They lead us on a suspenseful, funny caper through Jed's hometown of Vancouver, and we see the city through his eyes: the sparkling waterfront, neighborhood bars, his favorite restaurants, and the historic neighborhood of Gastown — plus an up-close and in-your-face look at the raucous sport of women's roller derby. Strap on your knee pads and buckle your helmet; it's about to get physical.
The locker room doors slammed open and over a dozen women all dolled up in different outfits and make-up — and all wearing retro-style four-wheeled roller skates — charged toward the roller derby track… Stormy escorted me out of their way as they attached the track with the ferociousness of rabid wolverines. Hoots, hollers, and war cries were spit out with both confidence and vitriol, and by the time I wrapped my head around the unusual sight before me, Stormy had guided me over to the players' bench and taken a seat. — A.J. Devlin
This detective novel (293 pages) was published in May of 2020 by NeWest Press. The book takes you to the roller derby arena in Vancouver, Canada. Melissa read Rolling Thunder and loved it; it wouldn't be on our site if she didn't recommend it.
Bookshop.org is an online bookstore with a mission to financially support independent bookstores and give back to the book community.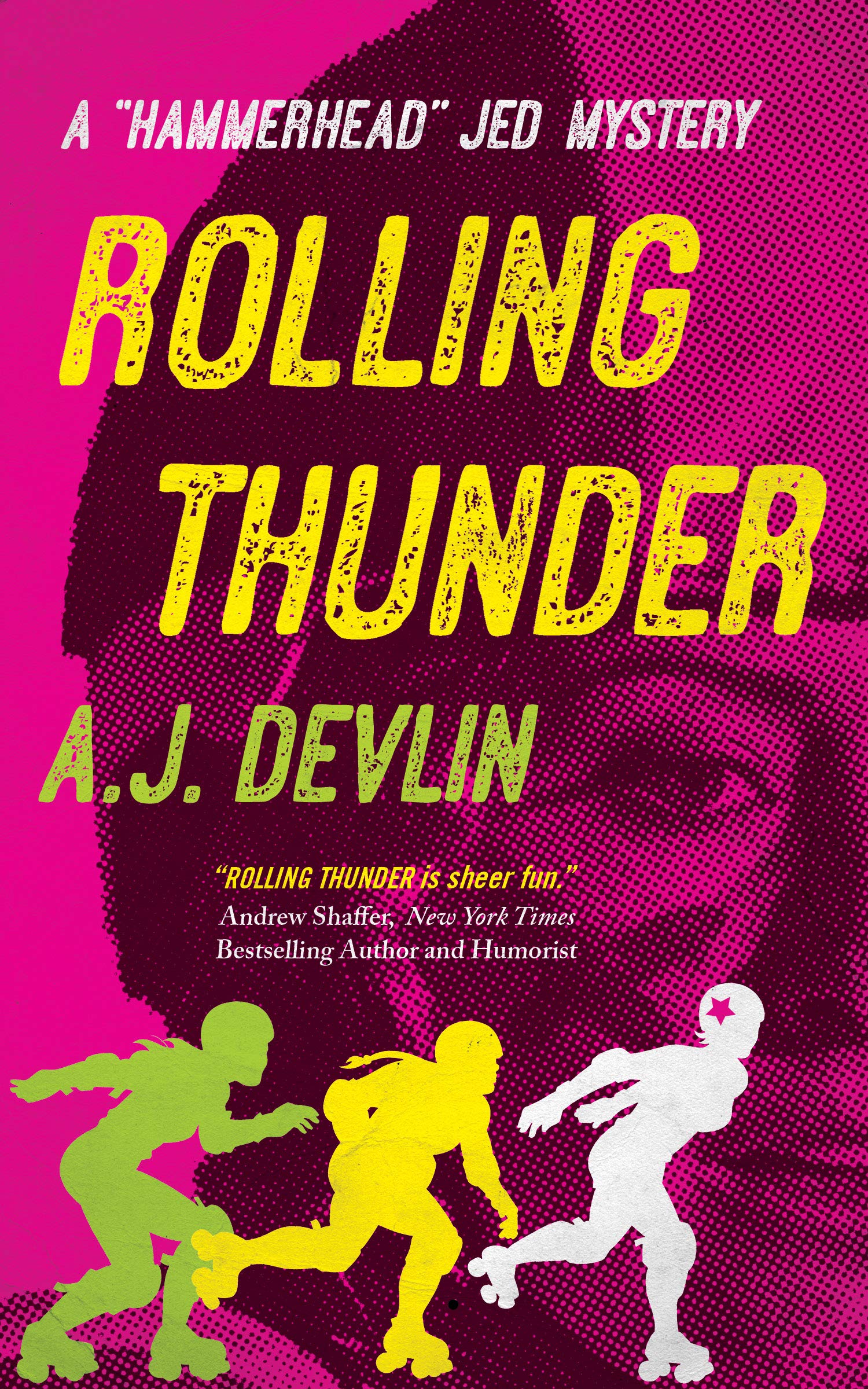 Top image courtesy of Lorie Shaull.