The right book can instantly transport you to anywhere — and anytime — in the world. Every Thursday, we recommend one of our favorite books with a strong sense of place so you can see the sights, meet remarkable people, go on exciting adventures, and feel big feelings. Bonus: You don't even have to put on pants.
This post is part of our 'Weekend Getaway' series.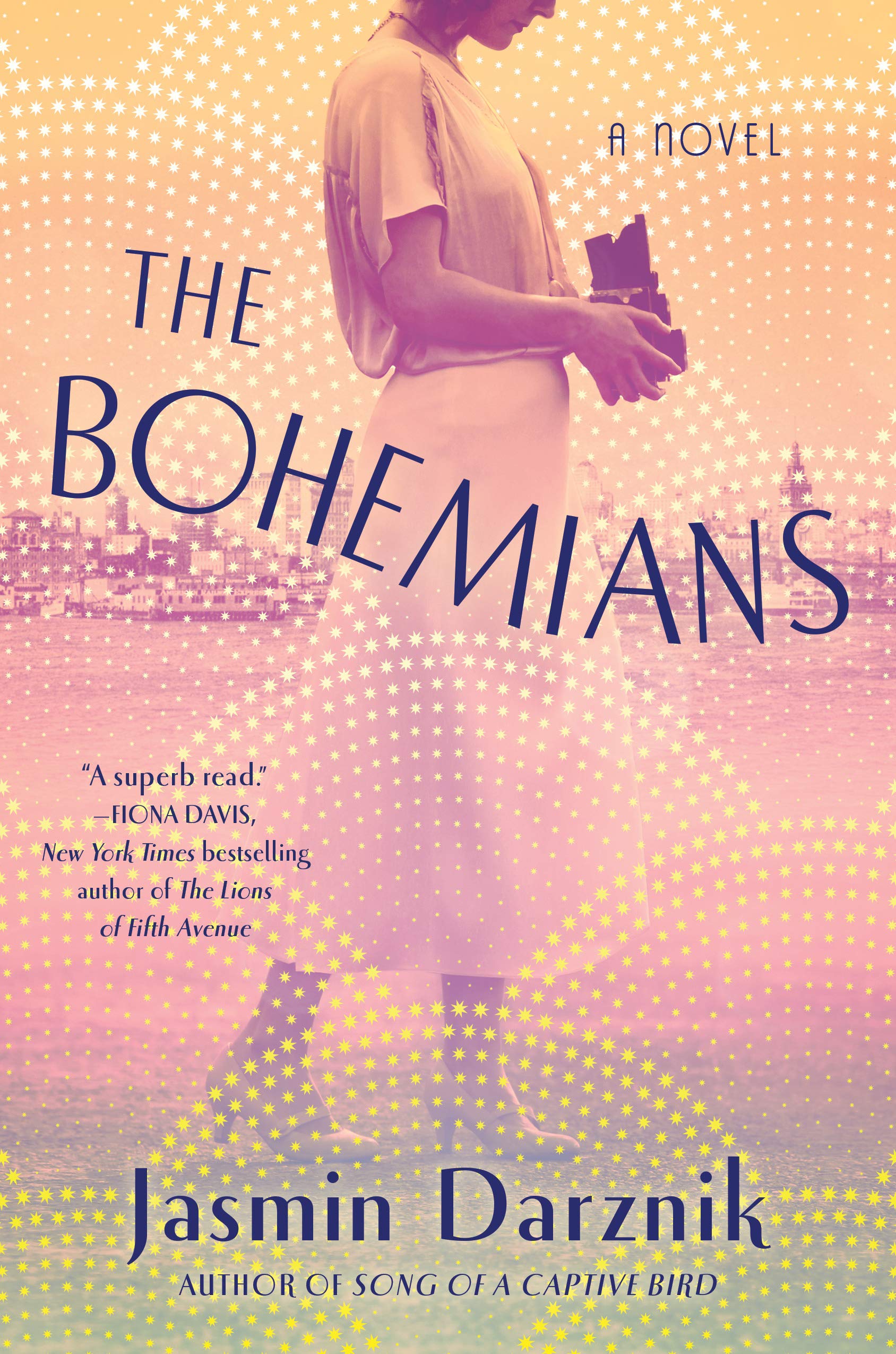 Travel back to 1920s San Francisco — a time when women got the vote, hemlines and haircuts were shorter, and the City by the Bay was infused with optimism and opportunity for dreamers from around the world. Including one remarkable one woman who would change the world of photography.
Exhilarating and wistful, this novel — based on the life of legendary photographer Dorothea Lange — is both her coming-of-age story and the story of San Francisco's turbulent, triumphant Jazz Age.
In real life, Dorothea Lange was an American photographer and photojournalist. She's best known for her portraits of displaced farmers in the American midwest during the Great Depression. Her ability to humanize the consequences of the Great Depression is credited with changing the field of documentary photography.
When we meet Dorothea in the novel, it's 1918. She's 23 years old, sporting freshly-bobbed hair, and has just arrived in San Francisco after several travel-related mishaps that would have sent a more timid woman back home to her mother.
Fate rewards her bravery with a chance encounter on a cable car where she meets and is befriended by Caroline Lee. Half-Chinese and entirely self-possessed, Caroline is equally optimistic and realistic about her place in San Francisco's social hierarchy. She's a clothing designer with a sharp eye for style and opportunity. When she introduces Dorothea to the artists' enclave known as Monkey Block, both of their lives change forever.
Eventually, the two women open the first female-owned portrait studio in the country, and it's the place where Dorothea's transformation from girl-with-good-intentions to powerhouse artist begins. It's also the site of the friends' greatest personal tragedy.
As we follow Dorothea and Caroline on their adventures and misadventures among the bohemians, we meet other iconic artists of the time: Frida Kahlo, Ansel Adams, D.H. Lawrence, Maynard Dixon, Donaldina Cameron. And we explore the fabled neighborhoods of the glittering, gritty City by Bay, from the top of Telegraph Hill to Fisherman's Wharf, Barbary Coast to Chinatown.
Author Jasmin Darznik's evocative prose also takes us inside the immigrant experience in San Francisco, examining the opportunities presented by the city's liberality — too often accompanied by violent racism, classism, and sexism.
But this novel is ultimately a celebration: of friendship, artistic vision, and trailblazing women — the inspiring story of how Dorothea Lange overcame everyday and extraordinary challenges to become the artist she was meant to be.
Join us at the Newburyport Literary Festival — Sunday 25 April
We're thrilled to announce that we're (virtually) taking the Strong Sense of Place podcast to the Newburyport Literary Festival with an episode devoted to Jazz Age San Francisco.
We're doing a live Zoom version of our show with special guest Jasmin Darznik. We'll talk about life in the Jazz Age, David will quiz the audience with Two Truths and a Lie, and we'll share other books that transported us to 1920s San Francisco. Registration is free, and the festival schedule is packed with bookish delights. Find all the info you need right here.
When I first arrived in May of 1918, the city belonged to the bohemians, which is to say to the artists, poets, and writers—and the vast, varied company they attracted. You saw them everywhere, but the cafés, bakeries, restaurants, and pubs of North Beach, the small Italian village on Telegraph Hill, were bursting with them. They'd all come from somewhere else, and they all had a story to tell. That was another thing about San Francisco: Every time you met someone, it was like stepping into a story just as they were making it up. And now I was one of them. — Jasmin Darznik
This historical novel (352 pages) was published in April of 2021 by Ballantine Books. The book takes you to Jazz Age San Francisco. Melissa read The Bohemians and loved it; it wouldn't be on our site if she didn't recommend it.
Bookshop.org is an online bookstore with a mission to financially support independent bookstores and give back to the book community.