Reading is generally a solitary activity. But when you read a picture aloud with your favorite people — of any age — the story comes to life and creates a shared experience. These selections from children's author Ellen Yeomans will take you around the world with enthralling stories of family and adventure — and images that will fire up your imagination.

Some thoughts on picture books before we begin:
Picture books are meant for children between the ages of 6 months and 110 years old.
Picture books are short. The typical length is 32 pages and 1000 words or fewer.
Picture books are meant to be a balanced art form of words and pictures. Each tells half the story.
Picture books can be fiction or nonfiction, funny or heartbreaking, but ultimately hopeful.
Picture books are meant to be read by adults to children. Therefore, they often have more sophisticated language than the beginning readers and early chapter books, which children read by themselves. Obviously, some children can read their own picture books. But they're meant to be shared, and they're meant to be read aloud.
As a long-time bookseller, a teacher of writing, and a writer myself, I'm pretty opinionated about picture books. Below are a few of my favorite picture books that evoke a strong sense of place. — Ellen Yeomans
Written by Phung Nguyen Quang, illustrated by Huynh Kim Lien.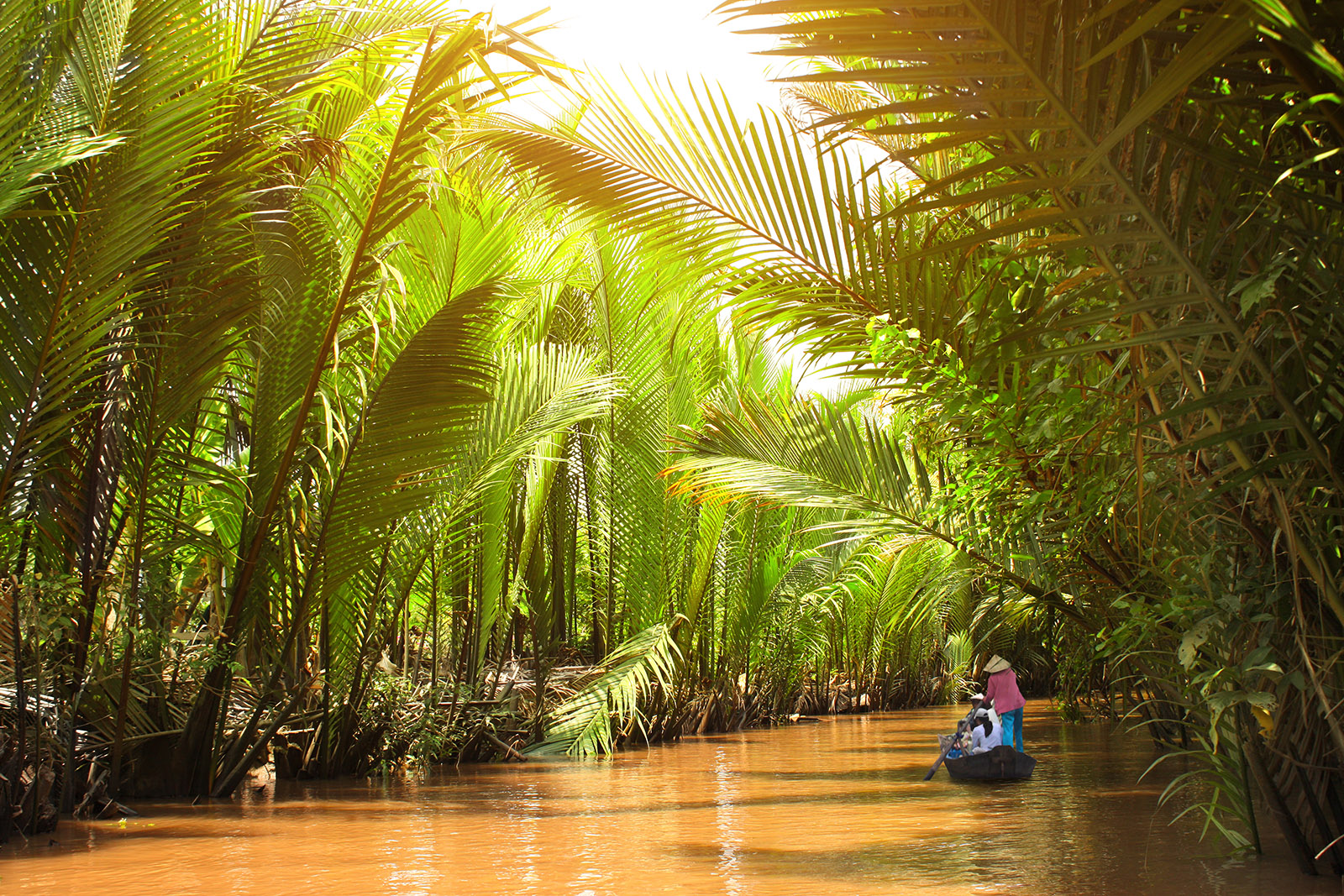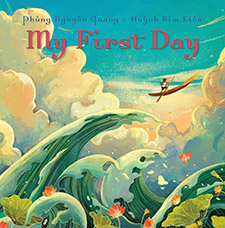 The 'floating season' has come to the Mekong Delta in the southeast of Vietnam. The river has risen, and the roads have disappeared. We accompany An on his first solo journey as he paddles his small boat through swamps, mangrove forests, and floodwaters. He must face his fears amidst confusing tributaries, dangerous animals, and rough weather to get to school. The text is both simple and sophisticated. The art is stunning and cinematic. The water is everything and everywhere. Fair warning, you're going to want to own this book in hardcover. Winner of the 2017 Scholastic Picture Book award, a collaboration between National Book Development Council of Singapore and Scholastic Asia.
This book has two different titles depending on where it is published — My First Day and My First Journey. Reference it by the author's name, and you'll be sure to find the correct book.
Written and illustrated by Ludwig Bemelmans.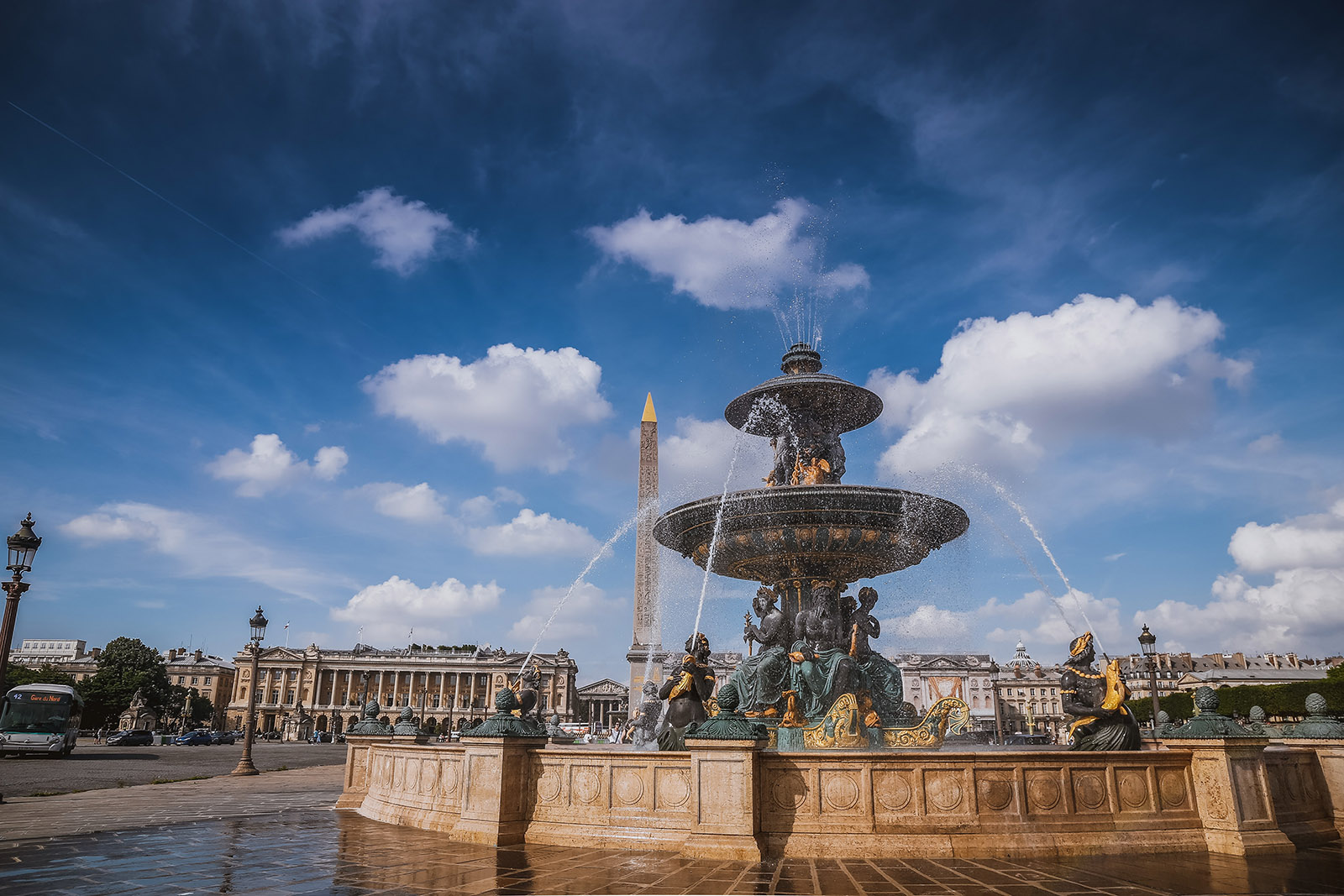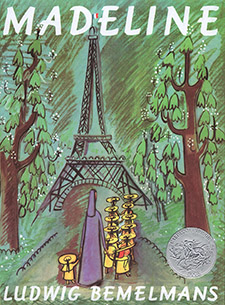 'In an old house in Paris that was covered in vines…' This book is such a classic that you probably know how many little girls lived there and the state of their lines. And, of course, that the smallest one was Madeline. Do you also remember that we are treated to some of the most iconic Parisian sites as interpreted by Bemelmans throughout the book? Place de la Concorde, the Opera, Place Vendome, and the Eiffel Tower are just some of the landmarks we see as we follow fearless Madeline, her schoolmates, and the oft-harried Miss Clavel through the Parisian streets. If you can't get to Paris quite yet, a stroll through Bemelmans' books — there are five in the original series — will transport you there. The sixth book takes Madeline, and the reader, to London.
A surprising place to find Madeline across the ocean is at the Carlyle Hotel in New York City. Ludwig Bemelmans and his family lived in the Carlyle for 18 months, and he painted murals all the way 'round the bar that bears his name. Bemelmans Bar features restrained waiters, an accomplished pianist playing Cole Porter and Gershwin tunes, and delicious cocktails. Madeline and her classmates can be spotted on the wall to one side of the bar strolling through Central Park. Bemelmans Bar is a gorgeous, golden, old New York experience. When I'm in New York, it's my favorite place for a relaxing early evening cocktail or two. And I'm certain Miss Clavel would join me if she could.
Written by Mingfong Ho, illustrated by Holly Meade.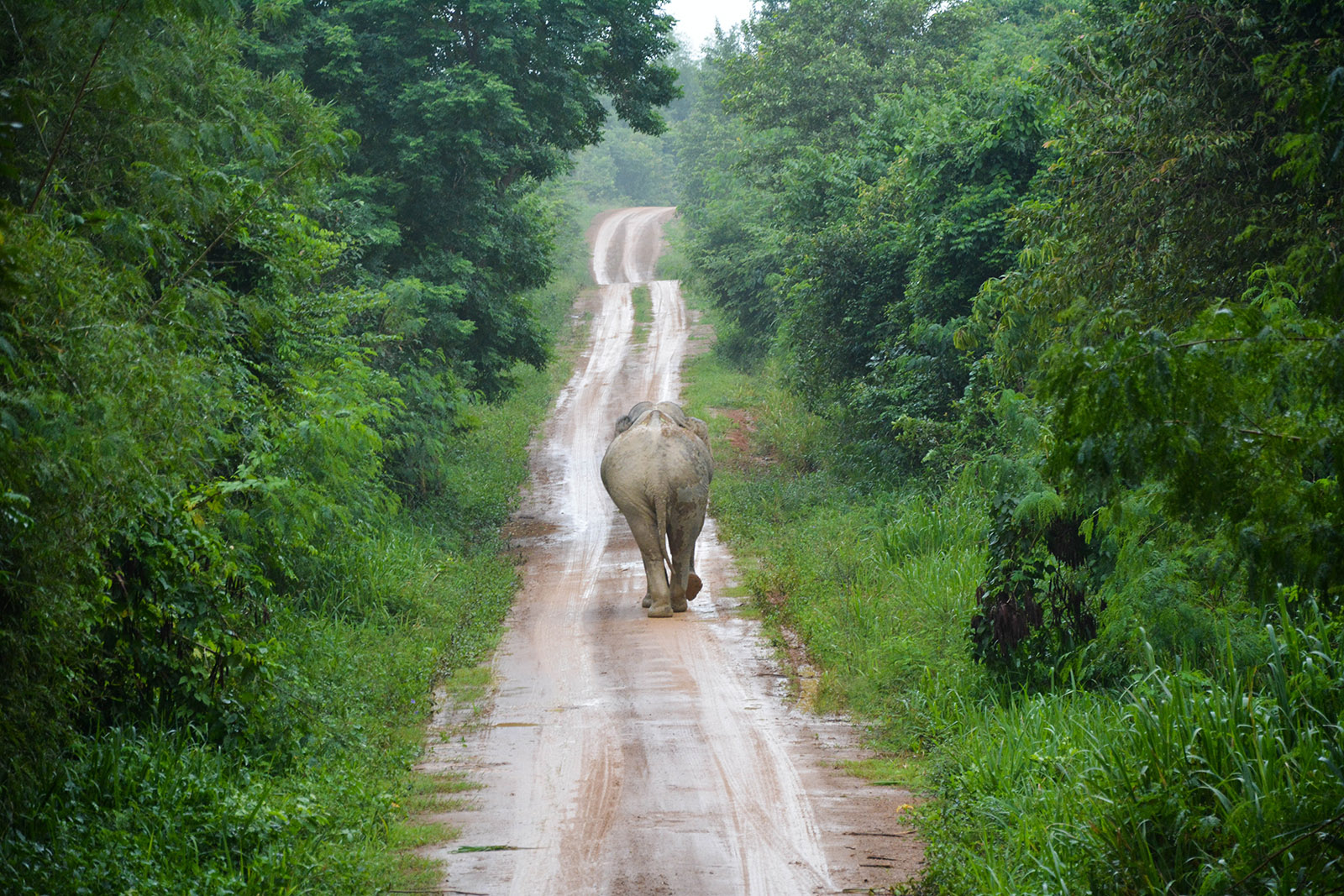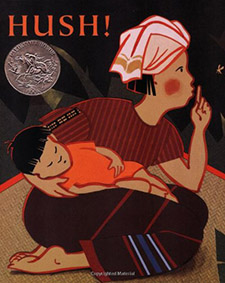 This bedtime book is set in rural Thailand. A mother attempts to shush the animals — both domestic and wild — so her baby can go on sleeping. Among them, an elephant, pig, frog, monkey, and water buffalo are all chastised for making noise, '… can't you see that Baby's sleeping?' An observant child will notice that the baby is not exactly sleeping.
The illustrations offer beautiful glimpses of a Thai home and its jungle surroundings. The rhyme and animal sounds are delightful, and the entire book works its magic and eventually lulls everyone to sleep. Except for maybe that bright-eyed baby.
Written by Nansubaga Nagadya Isdahl, illustrated by Sandra van Doorn.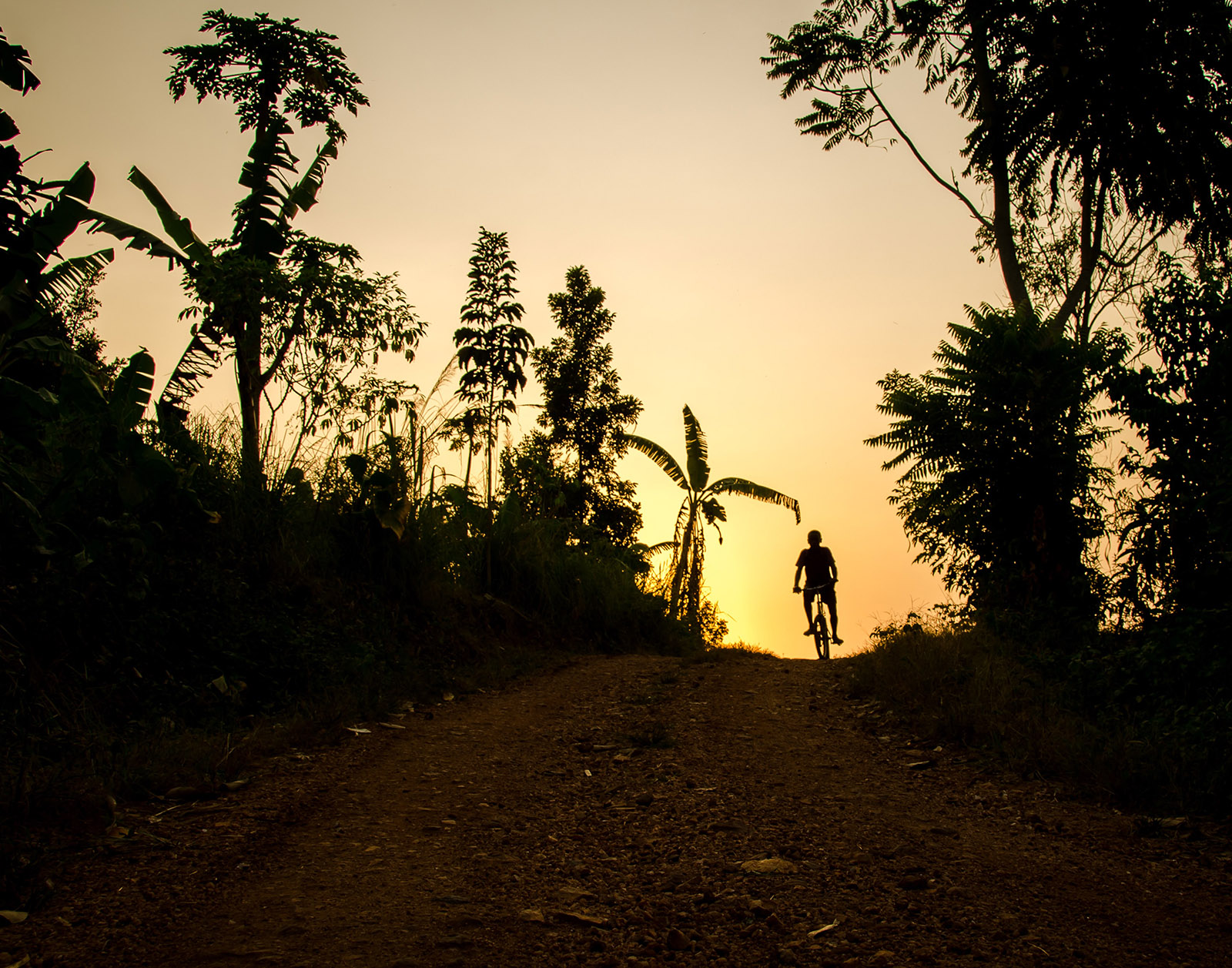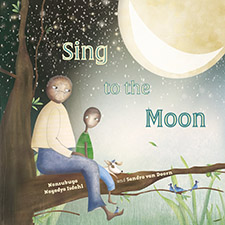 Stuck at home on a rainy day, a young Ugandan boy dreams of travel to exotic places like Zanzibar and outer space. Instead, he spends time with his grandfather Jjajja, doing ordinary household tasks. All that is ordinary for this boy, however, is likely new and exciting for the reader. The boy and his grandfather pack the harvest of peas, clear the veranda of bamboo, discuss climbing guava trees, and prepare a fish stew. And all the while, Jjajja tells stories with his grandson.
Jjajja weaves tales of his own childhood, shares stacks of books, and entertains his grandson with African folktales and adventure stories. This lovely rhyming book gracefully suggests the pleasure and comfort of stories and family when we can't venture far beyond our own homes.
Written by Liz Garton Scanlon, illustrated by Marla Frazee.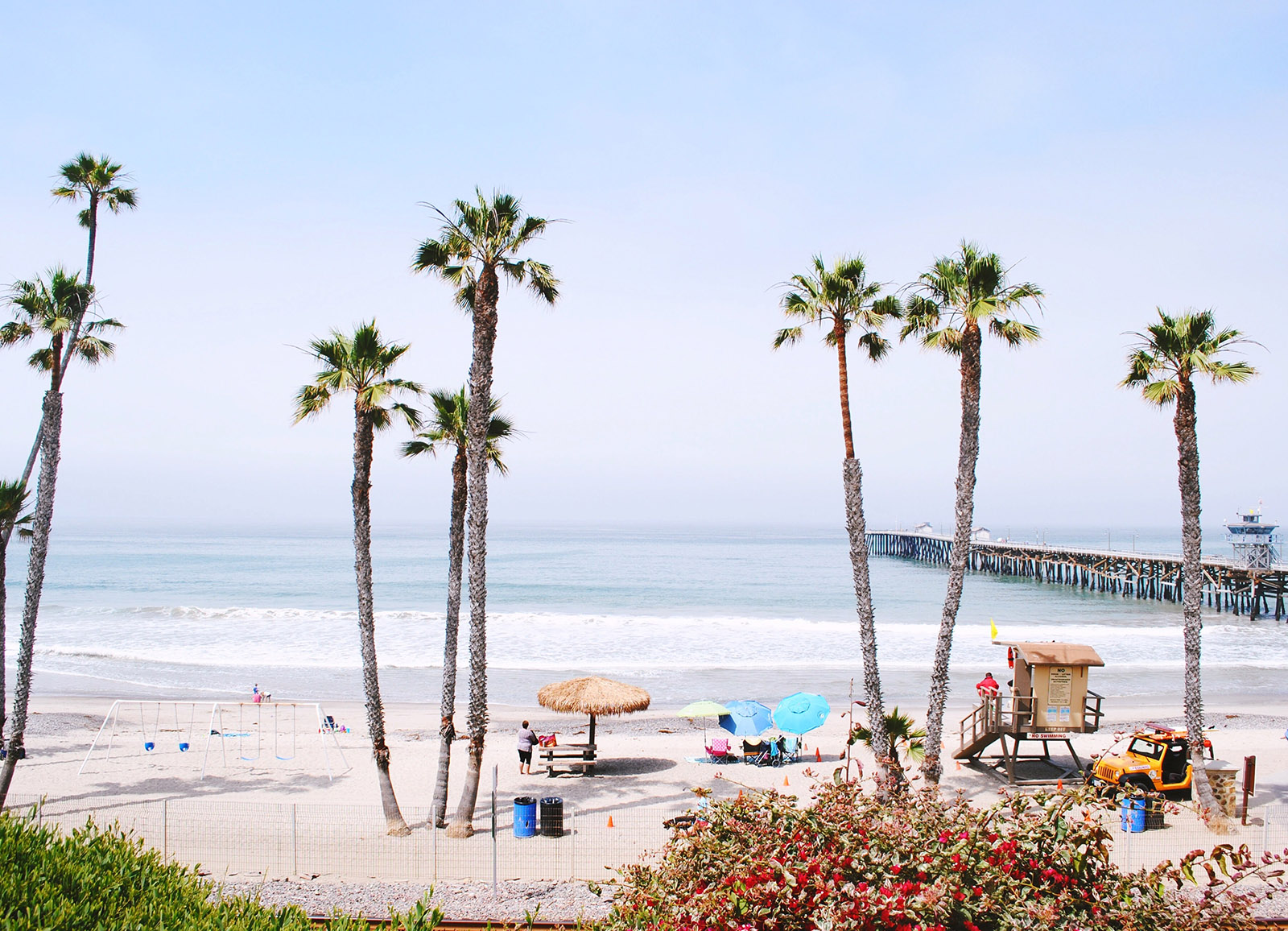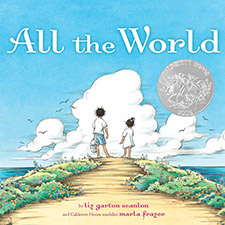 Where in the world does All the World take place? Well, it's not stated specifically, but it's coastal, and the architecture implies southern California. Still, I'm going to suggest that it is meant to represent… wait for it… all the world. And all of us. The simply beautiful rhyming couplets celebrate the connectedness of everything — concrete and abstract. The watercolor illustrations convey subplots to enjoy reading after repeated reading. We follow an unnamed family through an ordinary day. Specific lists make way to 2-page spreads revealing all the ways All the World is. For example, as the day goes on and the weather turns to rain, life gets more difficult:
Slip, trip, stumble, fall, tip the bucket, spill it all
Better luck another day
All the world goes round this way.
This is the book I give to a family with a new baby, it's the book I give a graduate, and I often wrap a copy for a four-year-old birthday child. An 'inspiring' book that is 'gifty' for adults and is still a perfect child-centered story? Now that's a rare find. Charming and never cloying, Scanlon and Frazee have done just that, creating something remarkable in this big, beautiful book of life.
Written and illustrated by Miroslav Šašek.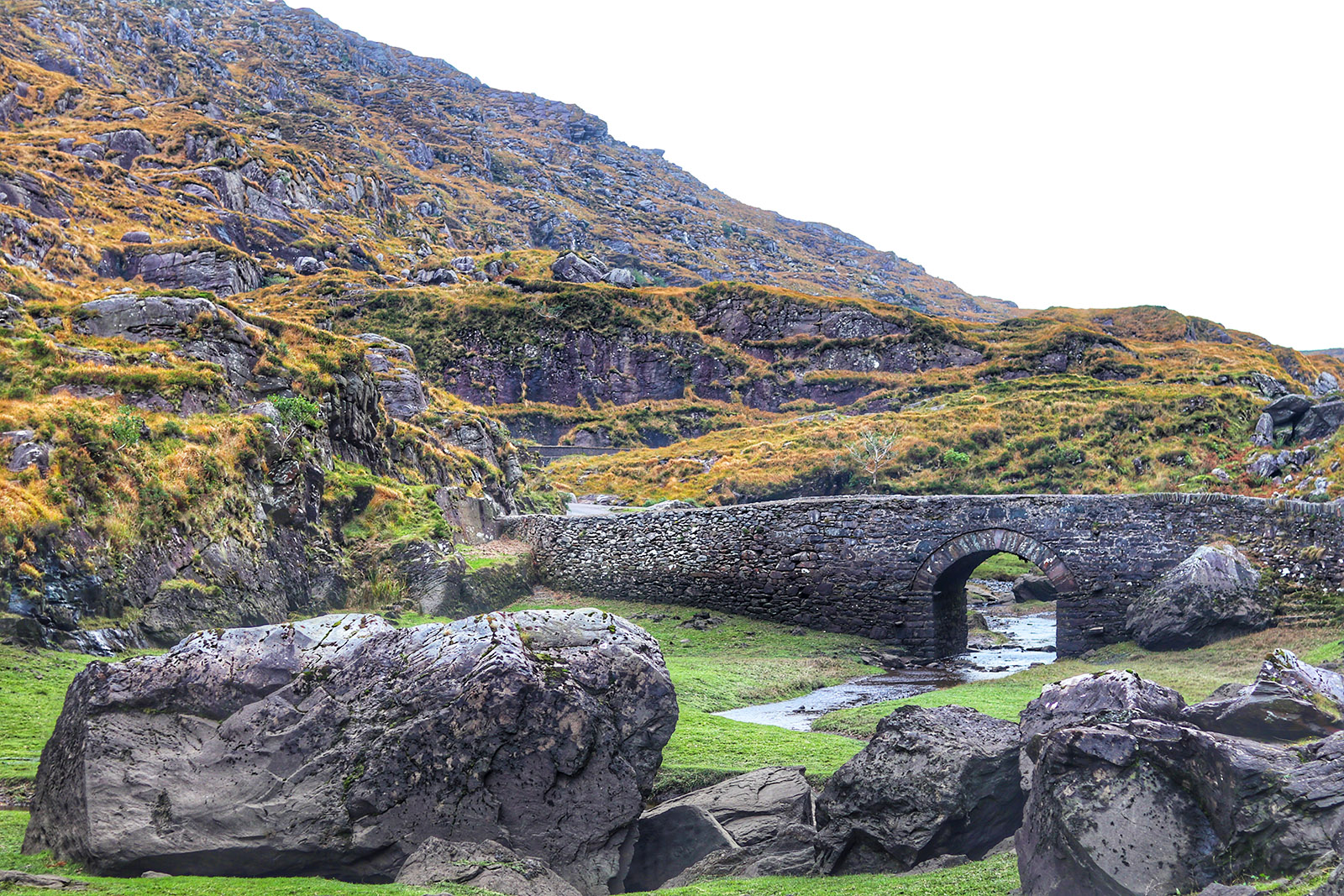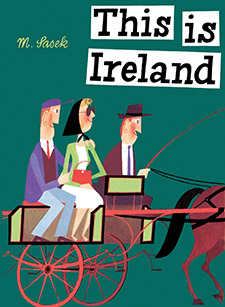 Born in Prague in 1916, Miroslav Šašek was an artist who created a series of 18 beautifully illustrated, informative picture books on some of the world's most interesting places. Šašek brought his keen and curious eye to his many projects. The This Is… series are tall books filled with detailed pictures and energetic, narrative text. These aren't just books of tourist spots and important buildings. The author captures the history, everyday life, and innate charm of each place he renders. While they were originally published in the '50s and '60s, they have been updated and reissued without messing with Šašek's art. I dream of someday owning a complete set.
Titles in the series: This is America / This is Australia / This is Britain / This is Edinburgh / This is Greece / This is Hong Kong / This is Ireland / This is Israel / This is London / This is the Way to the Moon / This is Munich / This is New York City / This is Paris / This is Rome / This is San Francisco / This is Texas / This is Venice / This is Washington D.C.
This is the World is an anthology that includes excerpts from the stand-alone books about New York, Paris, Greece, London, Australia, Texas, Munich, Rome, Britain, Hong Kong, Israel, San Francisco, Edinburgh, Venice, Ireland, and Washington D.C.
Written by Catherine Stier and illustrated by Patrick Corrigan.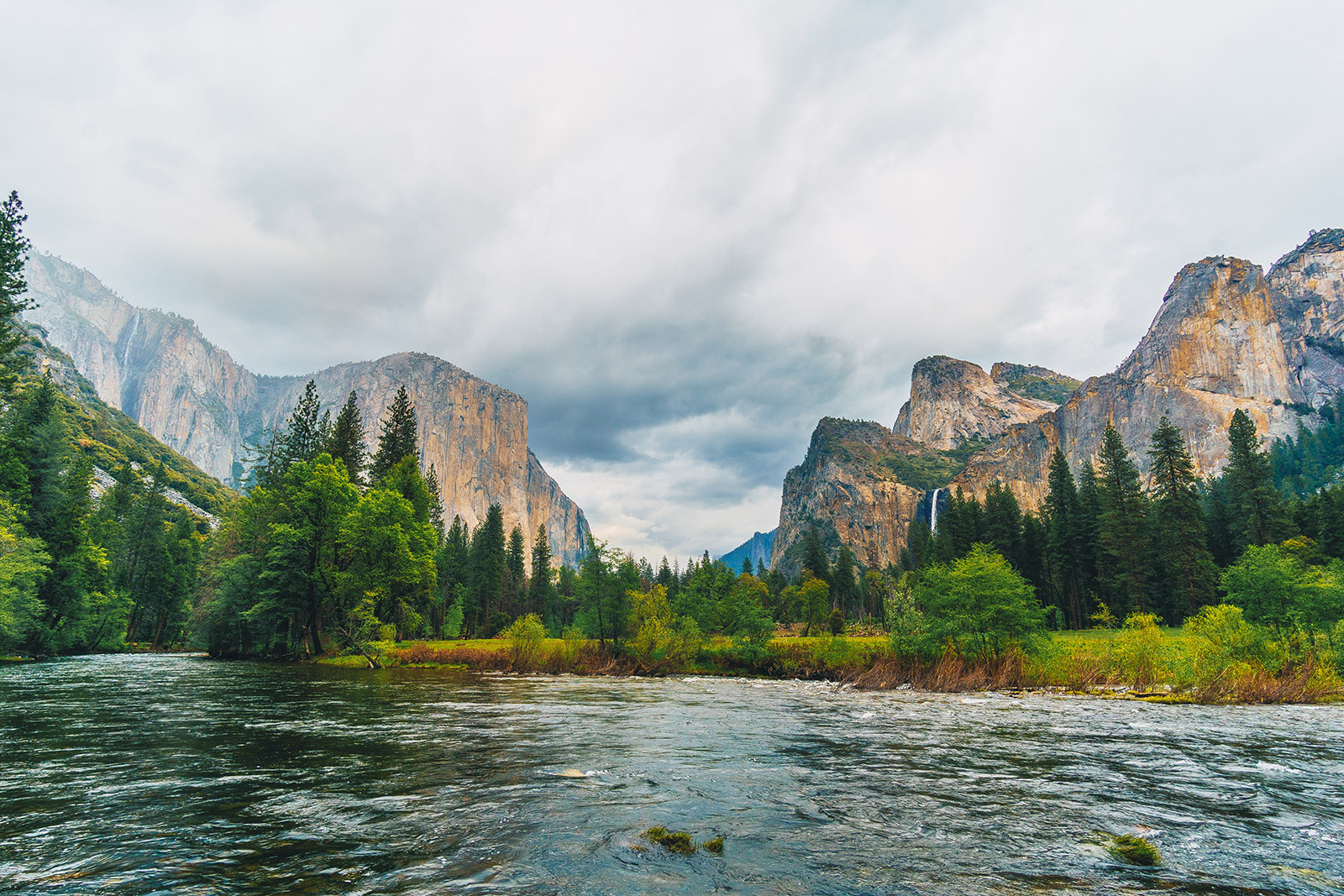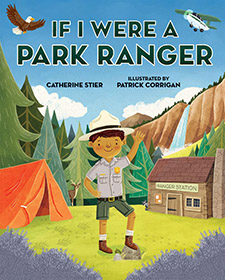 This nonfiction picture book is a charming way to introduce the natural, cultural, and historical heritage sites of the US National Parks. It's also an informative dip into aspects of the National Park Service ranger's job.
The engaging text flows beautifully, and it's packed with just enough facts for virtual visitors. Lively illustrations depict various national parks across the United States and some of the significant work performed there.
Besides inspiring readers to set off for a national park, I wouldn't be surprised if this book inspires career plans in some young readers. That Smoky Bear ranger's hat alone is reason enough to join the corp and head out into nature.

Ellen Yeomans is a writer and ghostwriter for children's and adult books. Her published works include picture books, novels, poetry, and nonfiction, the most recent is Some Snow Is… (illustrated by Andrea Offerman). Her work has garnered starred reviews and appeared on 'Best of' lists. Ellen also teaches creative writing, and has spent most of her adult life as a bookseller and a farmer. She has many strong opinions on sheep. Just ask her. She currently lives in Prague, Czech Republic. For more, follow Ellen on Twitter.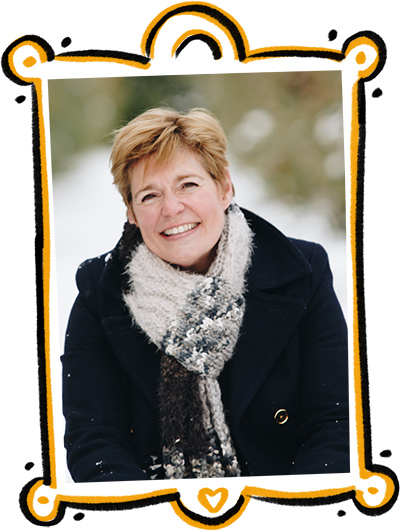 Top image courtesy of Ninja SS/Shutterstock.