The right book can instantly transport you to anywhere — and anytime — in the world. Every Thursday, we recommend one of our favorite books with a strong sense of place so you can see the sights, meet remarkable people, go on exciting adventures, and feel big feelings. Bonus: You don't even have to put on pants.
This post is part of our 'Weekend Getaway' series.
This masterful trilogy by Hilary Mantel brings the scheming, backstabbing, deal-making, shade-throwing, social climbing, religious revamping history of King Henry the VIII's court to vivid life.
These are not the characters of musty, dusty history books. They crackle with life and cackle with devious mirth. This was a time when a single mistake — no matter how minuscule — could mean death. Or at least banishment to the Tower of London.
This is primarily the story of Thomas Cromwell, chief minister to Henry VIII, who started his life in the humblest of humble beginnings. Through Cromwell's charm and a stunning ability to spin conversations, he became a dominant fixture in Henry's court. In Mantel's skilled hands, Cromwell is a sympathetic character, equal parts opportunist and idealist — and all-together alluring.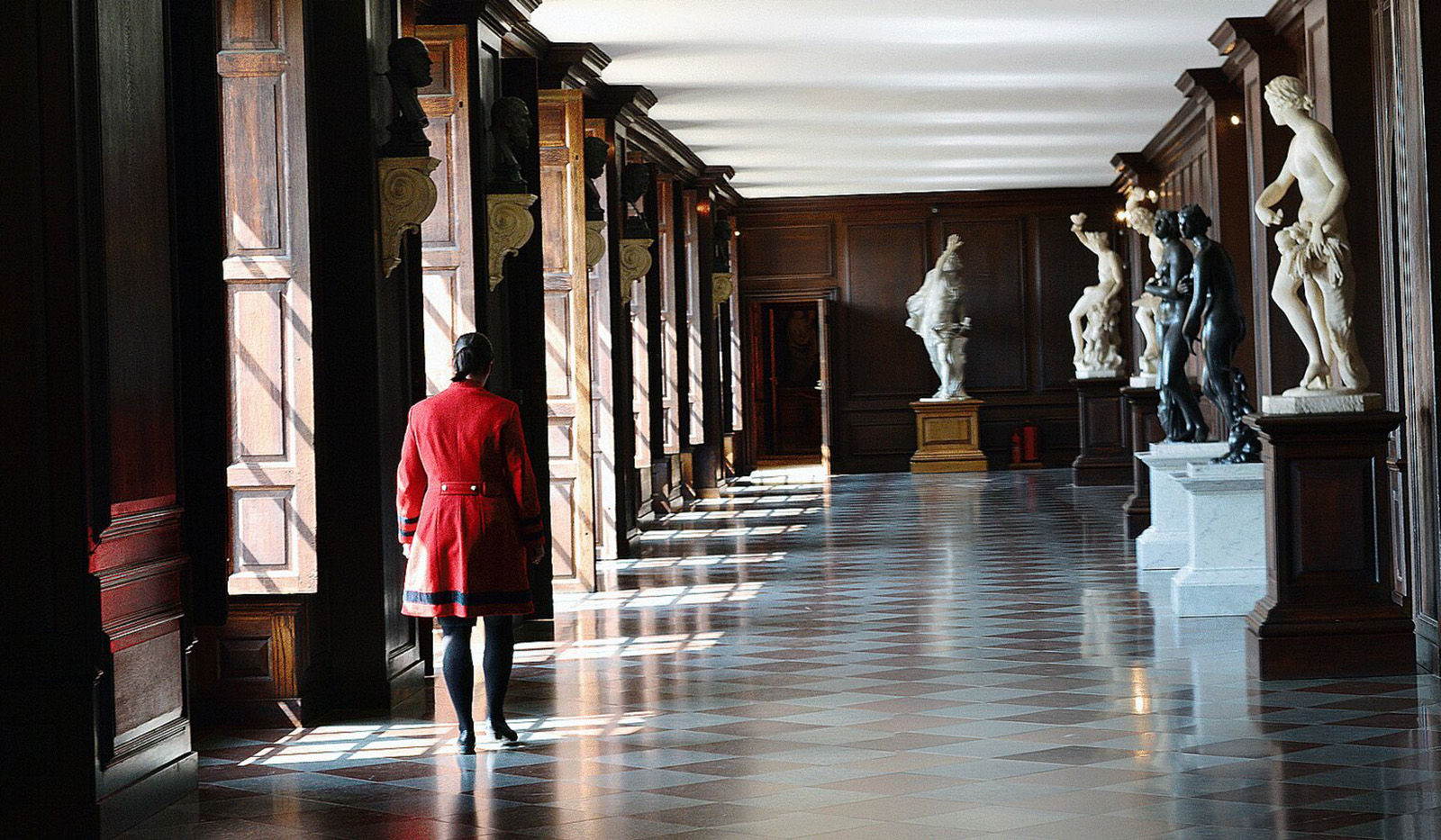 The other characters are just as irresistible. King Henry is taciturn and petulant, while Anne Boleyn is very naughty, her sister Mary is quite dishy, and no one can figure out Cromwell's motivations. It's luscious.
We're not the only ones who think so. In 2009, Wolf Hall won the Man Booker Prize, the National Book Critics Circle Award, and the Walter Scott Prize for historical fiction. We recommend pairing the book with a viewing of the fabulous 2015 BBC mini-series starring Mark Rylance as Cromwell and Claire Foy as Anne Boleyn.
The second book in the trilogy is the equally excellent, Man Booker Prize-winning Bring Up the Bodies, and the final installment The Mirror and the Light is slated to be published in the U.S. on 10 March 2020.
The fate of peoples is made like this, two men in small rooms. Forget the coronations, the conclaves of cardinals, the pomp and processions. This is how the world changes: a counter pushed across a table, a pen stroke that alters the force of a phrase, a woman's sigh as she passes and leaves on the air a trail of orange flower or rose water; her hand pulling close the bed curtain, the discreet sigh of flesh against flesh. — Hilary Mantel
This historical novel (560 pages) was published in October of 2009 by Henry Holt and Co.. The book takes you to Tudor England and King Henry VIII's court. Melissa read Wolf Hall and loved it; it wouldn't be on our site if she didn't recommend it.
Bookshop.org is an online bookstore with a mission to financially support independent bookstores and give back to the book community.
Photo of Hampton Court Palace by Stu Smith.