For Swedes, it's not a big deal, it's just a part of every day life. It's fika, and it is awesome. At it's most basic, fika a daily coffee-and-cake break, but it stands for so much more than just an infusion of carbs and caffeine.

Yes, to do fika correctly, you will enjoy a cup of coffee (or tea) and pastry, perhaps a not-too-sweet cardamom bun or a sweet-tooth satisfying chocolate ball. But to truly embrace fika, you need to move beyond the food. It's a moment to slow down, appreciate the good things in your life — and fika is best when shared with a favorite person.
This is not about having the barista make the cappuccino you orderd in your insulated thermos cup so you can glug in in the car while you inhale a blueberry muffin. No! Fika is about settling into a cozy chair to inhale the aromas of hot drinks and fragrant baked goods. It's a pause in your regular day to just be.
In Swedish offices, there is always a fika break, often in both the morning and the afternoon. Even the Volvo plant quiets the machinery for a fika break. Wise managers know that fika increases productivity and strengthens relationships.
Those same advantages apply to fika outside work, too. It's an excellent excuse to meet up with a friend at a café, or settling into a kitchen chair at home for a few minutes of relaxation during the day.
While visiting Stockholm, we enjoyed fika at Fabrique in Gamla Stan (Old Town). You can find Fabrique locations throughout Stockholm, and the popular bakery now also has international outposts in the UK and New York City.
Here are a few beauty shots of pastries and bread from our visit so you can enjoy a virtual fika — then brew yourself a hot cup of something soothing and get your fika on for real.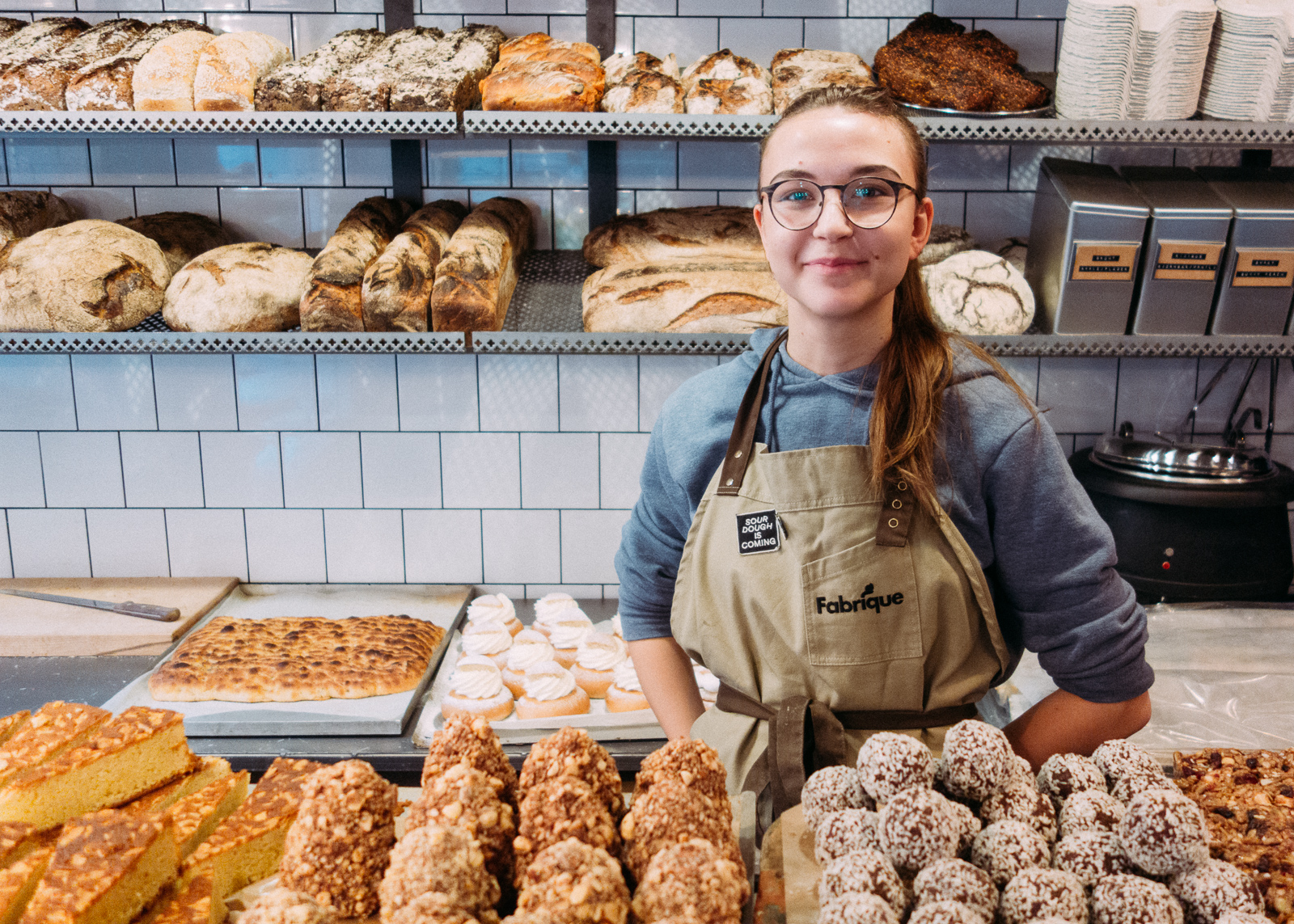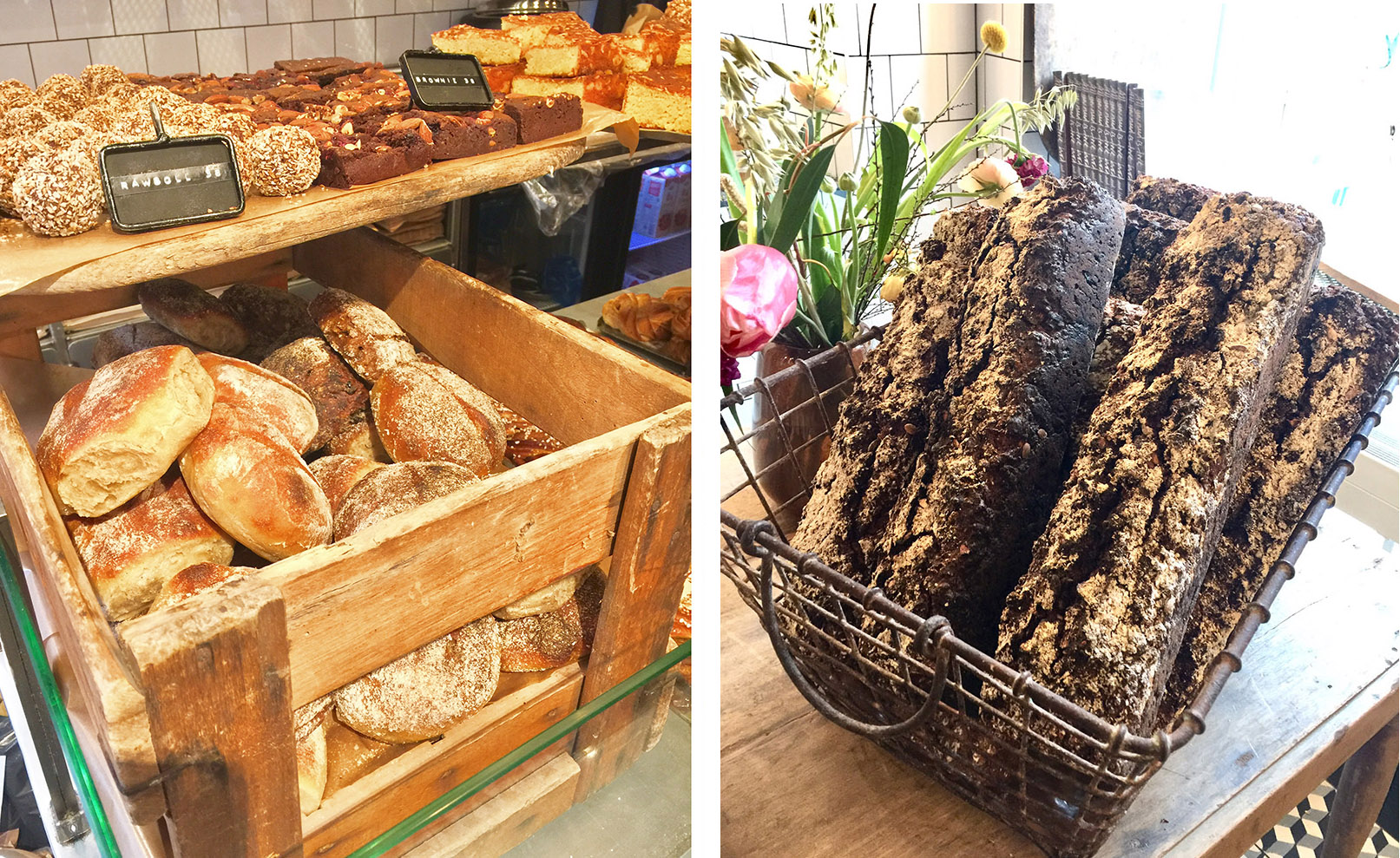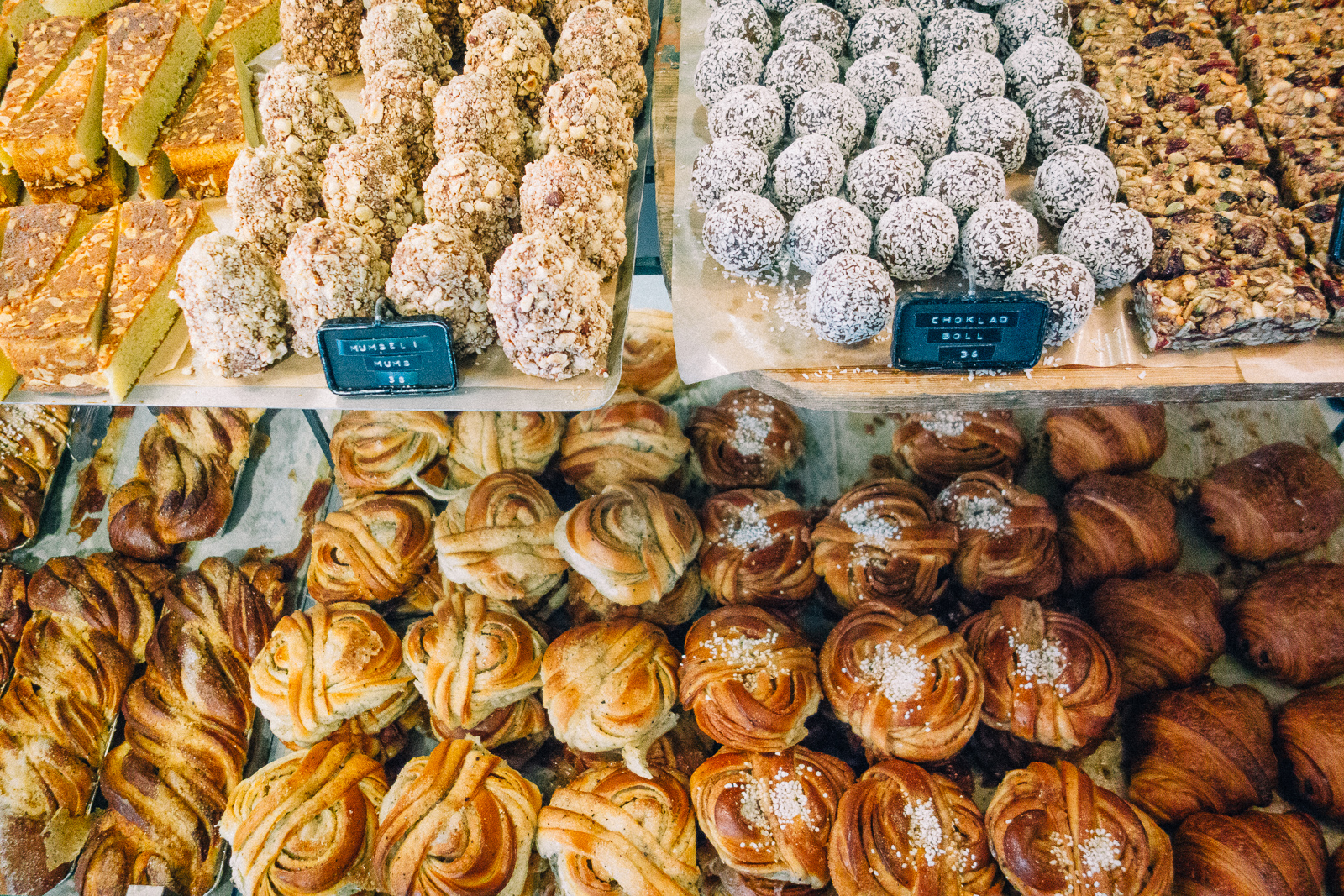 Our haul included hallongrotta (literally, raspberry cave), which is a sort of butter-cookie crust with raspberry jam; a cardamom bun (on the right), and a cinnamon bun (the one with the coarse sugar on top). The buns were crisp on the outside, chewy in the middle, and not too sweet, i.e., pretty much perfect.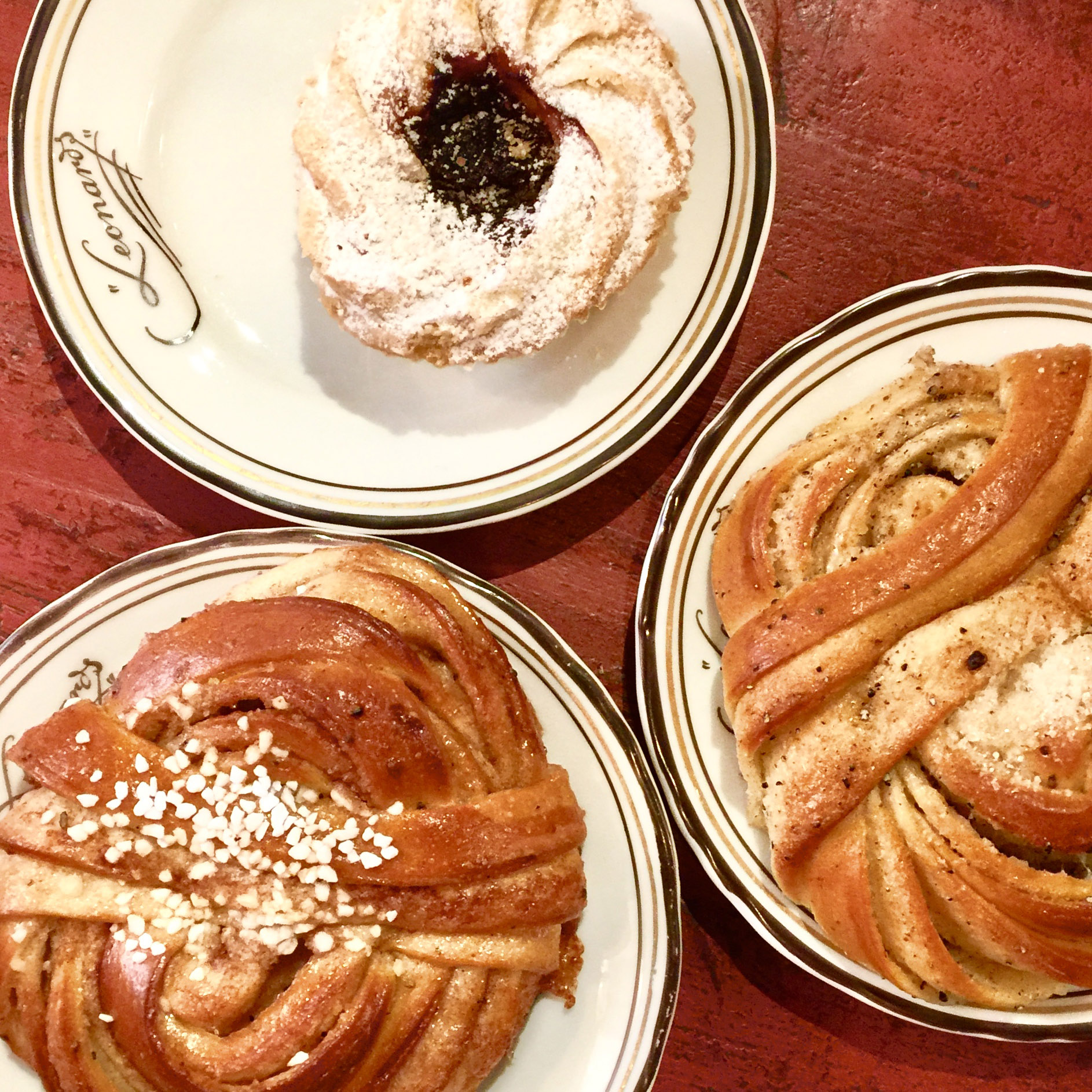 If you go…
Fabrique is open daily. Visit the website for contact info and hours.
Fabrique Bakery Gamla Stan
Lilla Nygatan 12
Stockholm, Sweden
Top image courtesy of Jessica Guzik.