Every Friday, we celebrate the weekend — and all the reading and relaxing and daydreaming time ahead — with Melissa's favorite book- and travel-related links of the week. Why work when you can read fun stuff?!
This post is part of our Endnotes series.

The dreamy shot above is of Big Cedar Lake in Kawartha Lakes, Ontario, Canada. During the summer, two pairs of ospreys and a few Canada Geese make their home on the shore. During the winter, the lake freezes over and turns into a hockey rink overseen by a herd of deer roaming the local forest. And year-round, it's a great place to go fishing for pan and sport fish like bass (both the small- and bigmouth variety), walleye, and yellow perch. Or you can just take a seat on the dock, enjoy the stars, and contemplate the wonder of the universe. Explore Kawartha Lakes.
New Episode of The Library of Lost Time
In each mini-podcast episode, we discuss two book releases at the top of our TBR, then share a fun book- or travel-related distraction. Get all the episodes and books galore here.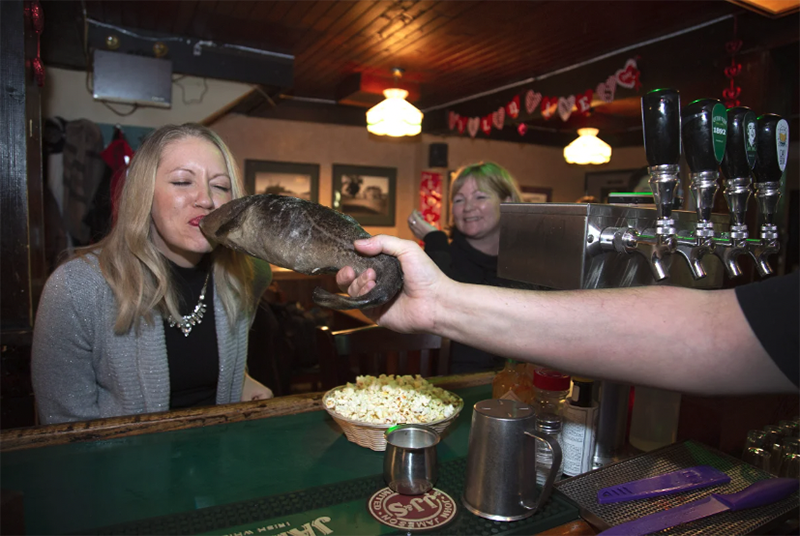 This time, we get excited about two new book releases: these are the words by Nikita Gill and Daisy Darker by Alice Feeney. Then Dave explains the delightful tradition of newcomers to Newfoundland being ScreechedIn. [transcript]
Links
Why not just call yourself by a funny name for a day?!
Top image courtesy of Ethan Richardson/Unsplash.