Every Friday, we celebrate the weekend — and all the reading and relaxing and daydreaming time ahead — with Melissa's favorite book- and travel-related links of the week. Why work when you can read fun stuff?!
This post is part of our Endnotes series.

Happy New Year, bookish friends! We're going to steal a toast from the inimitable Patricia Highsmith. 'My New Year's Eve Toast: to all the devils, lusts, passions, greeds, envies, loves, hates, strange desires, enemies ghostly and real, the army of memories, with which I do battle — may they never give me peace.' Cheers!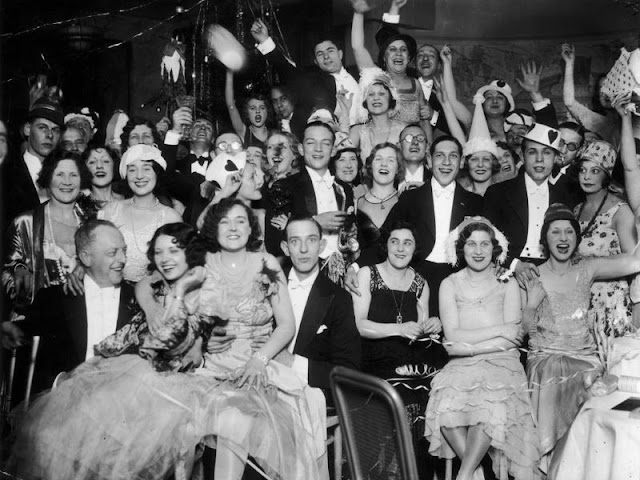 New Episode of The Library of Lost Time
In each mini-podcast episode, we discuss two books at the top of our TBR, then share a fun book- or travel-related distraction. Get all the episodes and books galore here.
In this episode, we get excited about two books: The Snow Ball by Brigid Brophy and Nine Liars by Maureen Johnson. Then Mel and Dave share poems to usher in the new year. [transcript]
Links
As F. Scott Fitzgerald said, 'Too much of anything is bad, but too much Champagne is just right.'
Top image courtesy of Everett Collection/Shutterstock.