The right book can instantly transport you to anywhere — and anytime — in the world. Every Thursday, we recommend one of our favorite books with a strong sense of place so you can see the sights, meet remarkable people, go on exciting adventures, and feel big feelings. Bonus: You don't even have to put on pants.
This post is part of our 'Weekend Getaway' series.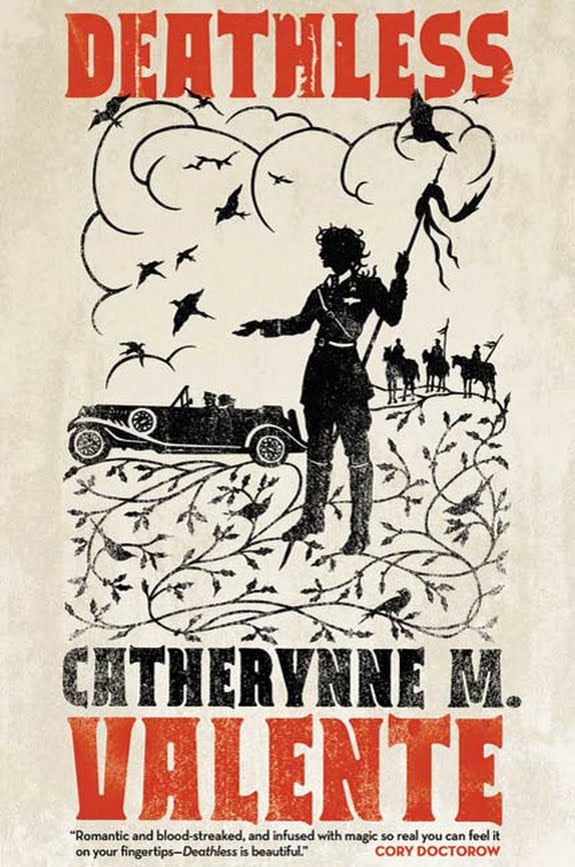 This beautifully odd and lyrically written novel is not a holiday story, but it feels just perfect for this time of year when the days are short, the nights are at their darkest and chilliest, and spirits of the past walk with us as we dream of the future.
European fairy tales are populated by wicked witches and evil giants. But Russian folklore has Koschei the Deathless, an immortal man — as elegant as he is evil — who woos and destroys young women.
This imaginative retelling of the legend sets the tale against the dramatic events of the 20th-century: the Russian Revolution, Stalinism, the siege of Leningrad, and the rise of modern Communism.
But that authentic history is sprinkled liberally with magic dust.
As we grow to care about our heroine Marya, we also meet bewitched birds that turn into men, house gnomes known as domovoy, a guardian of the forest named Leshi, the beautiful fairy Vila, and Baba Yaga herself. In this world, Tsars and Tsarinas rule the seven aspects of reality: life, death, salt, night, water, birds, and the length of an hour.
Desperate for a life filled with romance, Marya trades the reality she knows for the promise of Koschei's kiss, and she pays a very high price.
The whimsy and poetry of Valente's prose can make your heart soar — just before it breaks that same heart into bits with dark turns of the tale. As Baba Yaga reminds us, 'Tscha! Life is like that.'
Psssst… We loved this book on audio narrated by voice actor Kim de Blecourt. She brings the characters to life with accents and voices that differentiate themselves, and the Russian names roll off her tongue like tart-sweet lemon drops.
The house had made itself ready for dinner. A thick wooden table sparkled with candles and a neat spread: bread and pickled peppers and smoked fish, dumpling and beets in vinegar and brown kasha, mushrooms and thick beef tongue, a blini topped with little black spoonfuls of caviar and cream. Cold vodka sweated in a crystal decanter. Goose stew boiled over the hearth. Marya would have liked to have been polite, but the sight of so much food dazzled her. She fell to the bread and fish like a wild thing. — Author
This retelling of a Russian folk story (352 pages) was published in March of 2011 by Tor Books. The book takes you to revolutionary and WWII Russia. Melissa read Deathless and loved it; it wouldn't be on our site if she didn't recommend it.
Bookshop.org is an online bookstore with a mission to financially support independent bookstores and give back to the book community.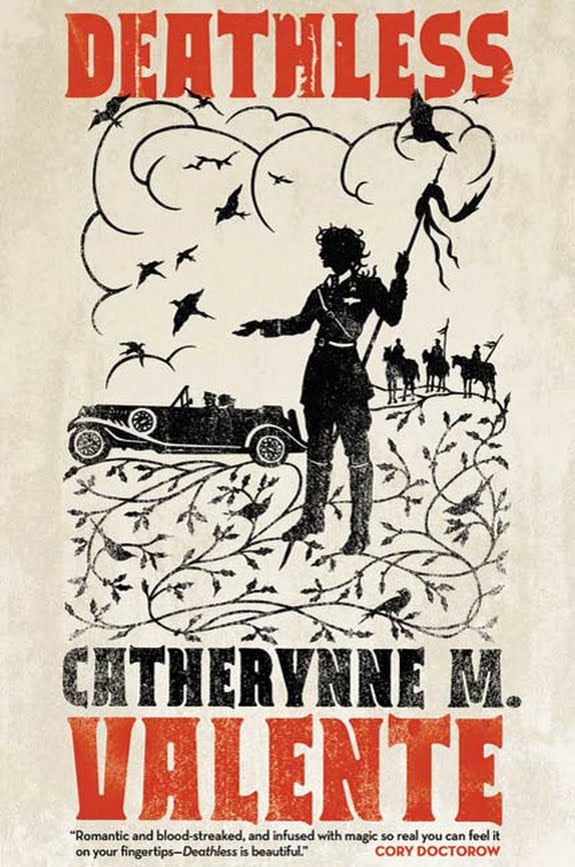 Top image courtesy of Darius Cotoi/Unsplash.