Russia is the largest country in the world. And its culture is dominated by larger-than-life historical figures, giants of literature, and sweeping landscapes. Both intentionally and inadvertently, Russia has had a massive impact on the rest of the world.
For centuries, the capital city of Moscow and former capital of St. Petersburg (a.k.a., Leningrad) have been fodder for stories of entitled tsars, idealistic revolutionaries, murderous dictators, Cold War spies, and modern political machinations.
Russia spans 11 time zones. Beyond the urban centers, its landscape is dominated by Siberia, a vast swath that covers three-quarters of the country. Made up of snow-capped mountains, tundra, and deep forests, it's an area that's infamous for both its bitter weather and its reputation as a place of punishment and exile.
But this Slavic nation is also known for the warmth and grit of its people, its comfort food (pickles and vodka and caviar and sausages and potatoes and borscht and buttery Chicken Kiev), and the darkly moralistic fairy tales of its folklore.
In this episode, we discuss books that gave us a peek inside life in Russia: a threaded short story collection that spans history, two tales of WWII (during the Siege of Leningrad and a posh hotel in Moscow), a contemporary coming-of-age story, and a retelling of the legend of Koschei the Deathless, Russia's answer to Western fairy-tale villains.
transcript
Read the full transcript of Episode 08: Russia.
recommended books
other books we mentioned

other cool stuff we talked about
The music at the start of the episode: That's a piano version of the Russian folk song 'Kalinka,' written in 1860 by the composer and folklorist Ivan Larionov. The refrain of the song refers to the kalinka, a.k.a., the snowball tree. The tempo increases each time the main refrain is sung. Here's a lively version:
Siberian Tiger: The Siberian Tiger (a.k.a., Panthera tigris tigris) roams the Far East of Russian and northeast China. They're the largest cats in the world and can be up to 10 feet long (3m), not including their tails. We don't have much more to say about them here, but we will always welcome an excuse to look at a pretty kitty.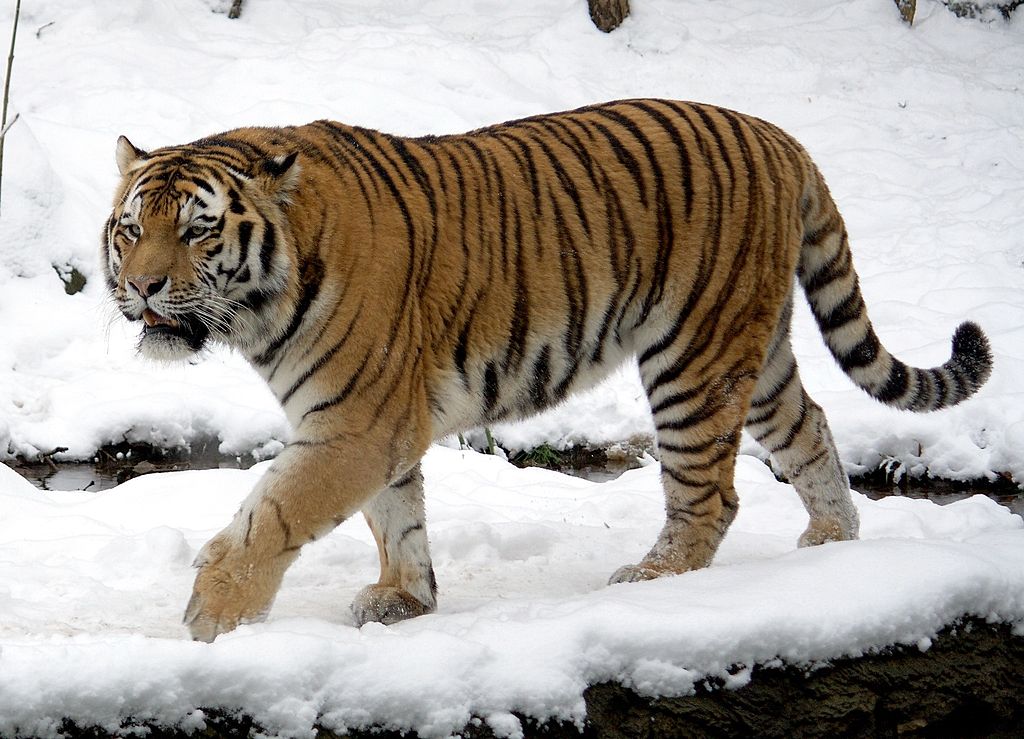 The Millionaire Faire: The Millionaire Faire is a luxury trade exhibition held annually in Moscow. Here are some photos by photographer Andy Hall — and watch the video below to enjoy a diamond-encrusted saucepan.
Let's Learn Judo with Vladimir Putin: Released in 2008, this is an instructional video starring Vladimir Putin in which he demonstrates his judo moves and talks about the importance of the martial art to him. This is wildly informative: 5 Things I Learned from Let's Learn Judo with Vladimir Putin. The full-length video is available online in Russian. Here's an except with English subtitles:
The 'Tsar of Love and Techno' Playlist: On Spotify! This is the perfect soundtrack for reading our recommended book The Tsar of Love and Techno.
The Metropol Hotel: Our recommended book 'A Gentleman in Moscow' is set in the storied Metropol Hotel in Moscow. It's an Art Nouveau treasure that's stood on Red Square since 1907. In 1918, the hotel was nationalized by the Bolshevik government and became living quarters for officers in the Soviet bureaucracy — and, eventually, one very charming, fictional Count.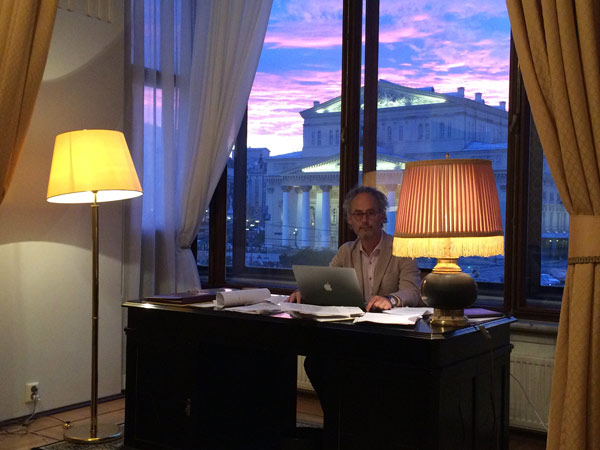 subscribe
Subscribe to our podcast so you never miss a must-read book or thrilling destination!
If we're not available on your favorite podcast-listening platform, send us an email!