The right book can instantly transport you to anywhere — and anytime — in the world. Every Thursday, we recommend one of our favorite books with a strong sense of place so you can see the sights, meet remarkable people, go on exciting adventures, and feel big feelings. Bonus: You don't even have to put on pants.
This post is part of our 'Weekend Getaway' series.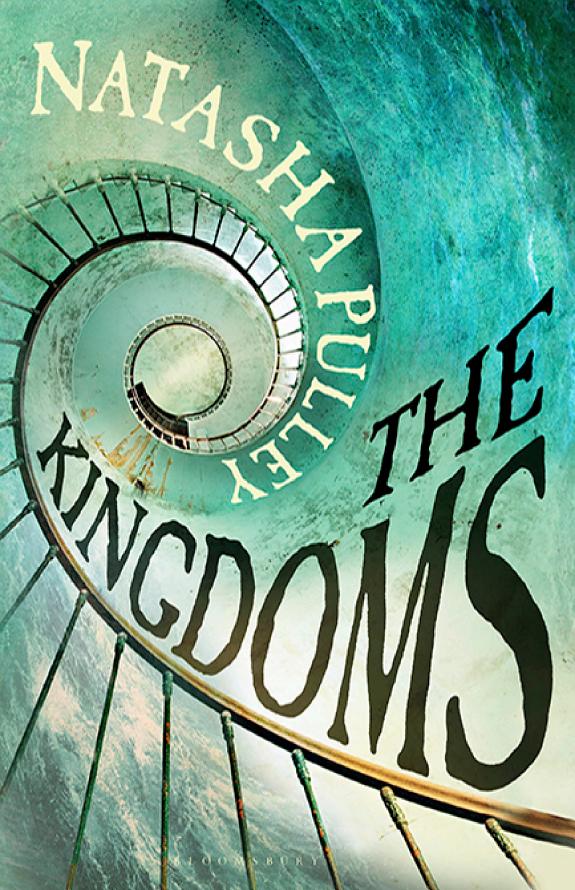 Set in an alternate version of the UK, this thrilling, heart-rending novel takes you from Glasgow to London and to the outer Hebrides, aboard tall ships and up the winding stairs of an isolated lighthouse, and deep into the dark and light-infused corners of the human heart.
Forget everything you think you know about historical fiction and time-travel stories. Natasha Pulley is a gifted illusionist, conjuring rich new worlds from the ether of the familiar. Although fantastic events drive the events of this novel, the story is really about its stalwart characters and their abiding devotion.
When we meet our hero Joe Tournier, he's in a muddle of confusion, enshrouded in case of amnesia — and our footing is equally shaky. It's 1898 in England, but street signs are written in French, and the English language is outlawed. We've stepped off a train, not in London, but Londres, and the Tube is now the Métro. Alongside Joe, we've somehow arrived in an alternate version of the capital of what's now a French colony. (The 'somehow' is revealed in a timely fashion.)
Joe's only clue to his past is a 100-year old postcard of a Scottish lighthouse in the Outer Hebrides. The words 'Come home, if you remember' are written in careful script on the postcard; it's signed with only the letter M.
A combination of caper and quest, this is the story of Joe's mission to figure out who he is and where he belongs. His adventure takes him from French-ruled London (and a confounding dinner with a secret society) to the rebellious wilds of Scotland, and that intimidating, isolated, atmospheric lighthouse.
It's best to learn as little as possible about this immersive, epic, moving novel before reading it. But here are a few enticements to sell you on that proposition. Although the story jumps around in time, Pulley's mastery of her world keeps our internal compasses pointing toward true north. Her characters — Missouri Kite, an irascible, irresistible Royal Navy officer; villains you love to hate; dependable women with hidden depths — form relationships that will crack your heart open and put it back together again.
But make no mistake: There are plenty of big feelings involved, but this is also a grand, swashbuckling adventure. Sea battles! A creepy Scottish prison! Gunshots! Mysterious boats in icy waters!
And all of the spectacle — the time jumps, the plot twists, the action scenes, the political intrigue — is in service to a sweeping love story that slowly reveals itself.
Eilean Mor was the largest of the islands, and high on its flat top was the lighthouse. He could only just make it out through the mist. Nearer to them, talons of rock ploughed down into the water. The trawler crept further around. Beyond a spar was a miniature cove, hardly anything but a bite in the cliffside. A set of steep steps cut an uneven zigzag into the stone. There was a jetty and a winch to take supplies up the cliff. The tower windows weren't broken. There were no birds in the lamp room, and no greenish gauge of the storm tides on the walls. The lighthouse was as whole as the morning it was finished. Something under his liver turned over. He had been sure, yesterday, that it was in ruins. He climbed over some lobster pots and a clutter of fishing floats to lean into the cabin. — Natasha Pulley
This historical fantasy (448 pages) was published in May of 2021 by Bloomsbury Publishing. The book takes you to an alternative version of the UK. Melissa read The Kingdoms and loved it; it wouldn't be on our site if she didn't recommend it.
Bookshop.org is an online bookstore with a mission to financially support independent bookstores and give back to the book community.