The right book can instantly transport you to anywhere — and anytime — in the world. Every Thursday, we recommend one of our favorite books with a strong sense of place so you can see the sights, meet remarkable people, go on exciting adventures, and feel big feelings. Bonus: You don't even have to put on pants.
This post is part of our 'Weekend Getaway' series.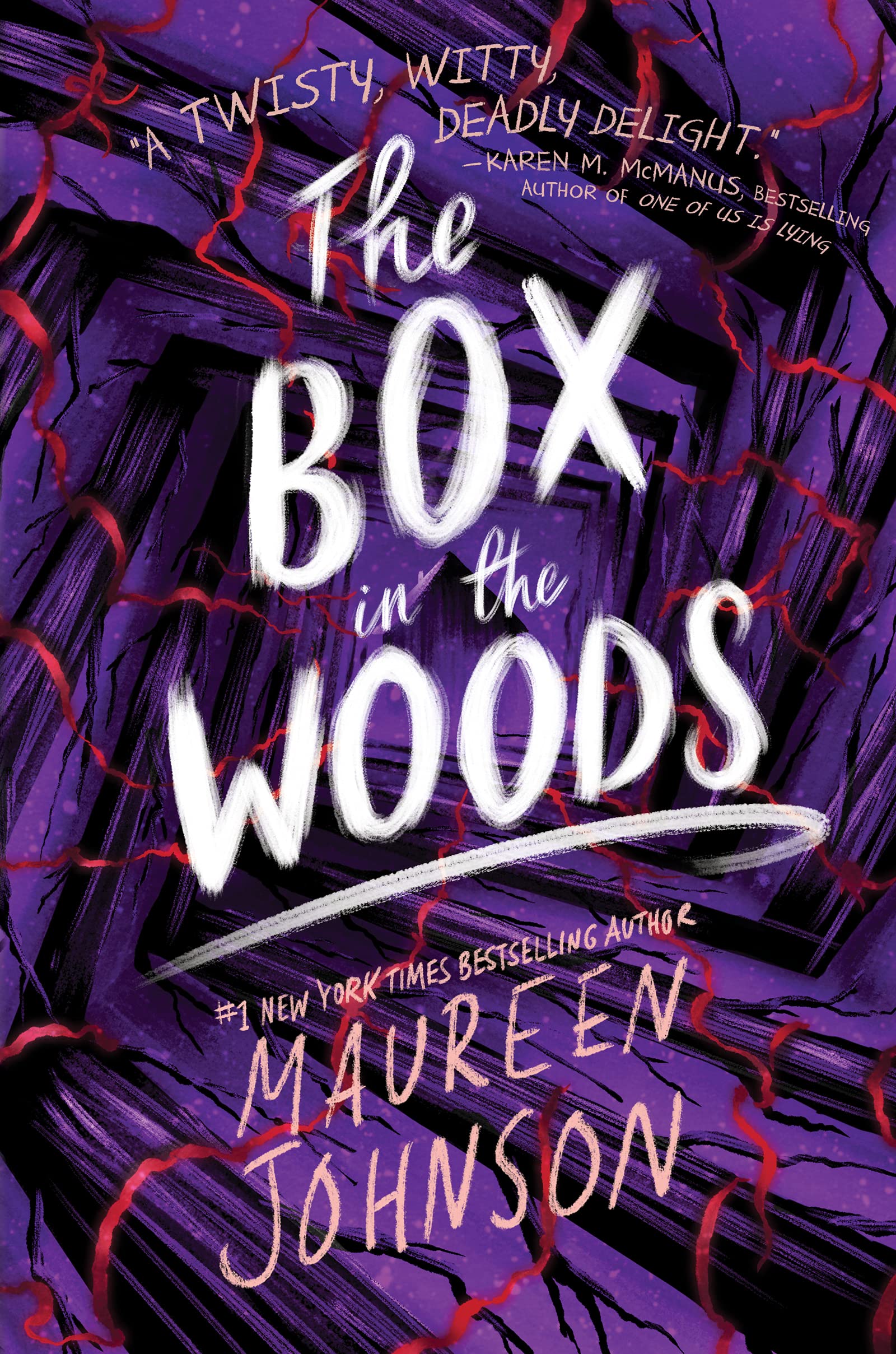 Pack your water shoes and your bug spray! Write your name in your underwear! This weekend, you're heading to a summer camp with a storied past and an Instagram-ready future. Think toasted marshmallows, splashing in the lake, late night confessions, and a messy unsolved murder.
If the names Freddie, Jason, and Michael conjure summers past and cause tingles up the back of your neck, this (kinder, gentler) mystery-thriller is for you. A sort of homage to classic slasher films, with a touch of Poirot, it's a whole lot of jump-scare fun.
Imagine Jessica Fletcher from Murder, She Wrote, but instead of a somewhat nosy lady of a certain age, she's an overly curious teenage girl with cropped hair and an all-black wardrobe. That's Stevie Bell, the heroine of this story (and the amateur sleuth of the Truly Devious series, although this one is a stand-alone).
Stevie has been relegated to a tedious summer, working at the grocery store deli counter in her hometown and feeling unmoored. But then an intriguing invitation arrives. Camp Wonder Falls – the site of a notorious and notoriously unsolved 1978 multiple murder — has new owners with a mission: They want Stevie to dig into the cold case for a true-crime documentary and podcast. Irresistible!
With her best friends/sidekicks in tow, Stevie heads to the woods to solve the decades-old tragedy while bravely facing the challenges of snakes, ticks, her own anxiety, and oh! a new murder.
Author Maureen Johnson has a blast playing with the tropes of '80s slasher flicks, and she subverts the easy shorthand of archetypal characters (the good girl! the gay friend!) by imbuing Stevie and her friends with distinctive personalities and meaningful arcs — while gleefully trapping them in the classic dilemmas of horror stories.
The pages practically turn themselves as Stevie deftly picks up clues while putting herself in harm's way. The big drawing-room reveal at the end — in which she dramatically lays out the clues and the culprit — is a joyous sendup and tribute to Poirot, J.B. Fletcher, and Miss Marple.
On this side of the camp, the lake was about a hundred feet across, surrounded by a narrow edge of beach, with some swampy, reedy areas (snaketown) cutting into it. There was a swimming pool, tennis court, fields, and a large assembly area with a firepit in the middle. Carson showed them all around, pointing out the racks of canoes, the rows of communal bikes, and a yoga and dance pavilion. They worked their way around to the tidy wooden bunkhouses that butted up against the woods. They were built on raised concrete platforms, probably to protect them if the lake flooded its banks. Stevie noticed that while all the windows had screens in them, they also had metal latticework. She suspected this was installed in the wake of the murders, to ensure no one could get in from the outside. — Maureen Johnson
This YA mystery (400 pages) was published in June of 2021 by Katherine Tegen Books. The book takes you to a dangerous summer camp. Melissa read The Box in the Woods and loved it; it wouldn't be on our site if she didn't recommend it.
Bookshop.org is an online bookstore with a mission to financially support independent bookstores and give back to the book community.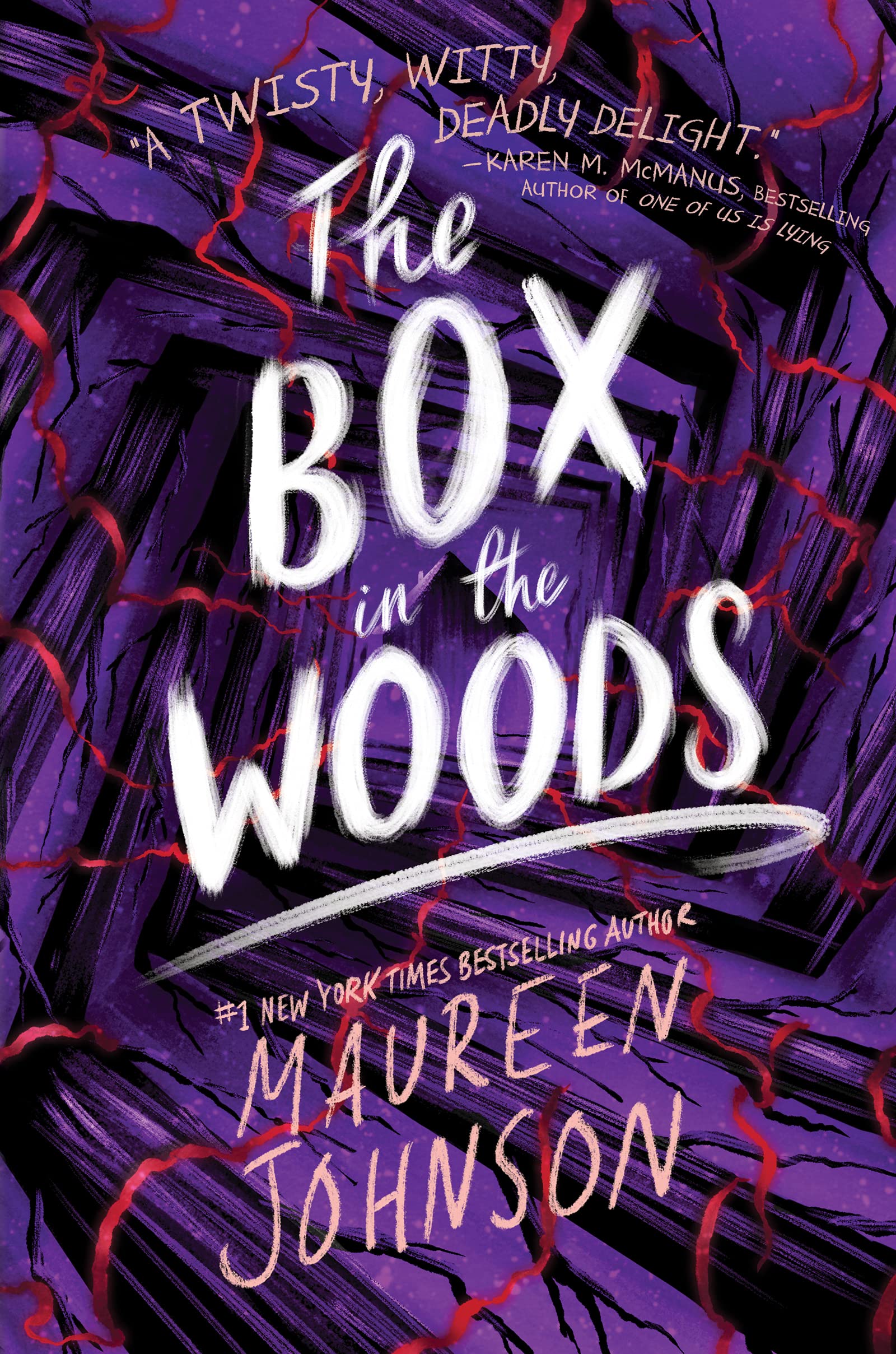 Top image courtesy of Josh Campbell/Unsplash.