The right book can instantly transport you to anywhere — and anytime — in the world. Every Thursday, we recommend one of our favorite books with a strong sense of place so you can see the sights, meet remarkable people, go on exciting adventures, and feel big feelings. Bonus: You don't even have to put on pants.
This post is part of our 'Weekend Getaway' series.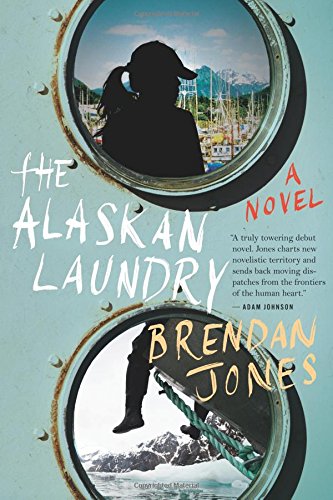 The idea of running away to something completely new can be intoxicating (and potentially dangerous). This novel — equal parts coming-of-age story and big adventure — reaffirms the notion that we take ourselves with us wherever we go. And that going away can be a good way to find your way back home.
It's a long way from the Italian neighborhood streets of Philadelphia to a fishing boat in the icy waters of the Bering Sea. And that's just the way Tara Marconi wants it.
She's adrift in her formerly secure life: Her mother has died, and she's at odds with her father. The physical strength and discipline she's built up at the boxing gym can't help her weather her emotional storms. So she takes off for 'the Rock,' a remote island in Alaska, leaving a broken-hearted boyfriend and angry father in her wake.
Her new home is entirely foreign, a land of staggering beauty, people more than happy to live on the fringes of society, and the pervasive smell of dead fish. More determined than skilled at first, Tara works her way up: from the drudgery of being a hatchery assistant — constantly cold, constantly wet, constantly moving — to a respected position on a crabbing boat. And she's able, for a while, to stave off her feelings with the uncomplicated exhaustion of her work. But eventually, as it's wont to do, her past demands attention — and that's when her experience in Alaska gets really interesting.
As Tara proves her mettle in Port Anna, she becomes part of the oddball community that's formed in this isolated, idiosyncratic place. She befriends a native Alaskan man (delightfully named Betteryear) who teaches her to hunt and gather and a co-worker who's got her back when she needs it. Plus, the kind of grizzled, salty, professional fishermen and women you might expect, and a battered tugboat that becomes a significant character to Tara and her story.
Author Brendan Jones lives on a tugboat in Alaska and works in commercial fishing. He draws on his own experiences to transport you directly to coastal Alaska. You'll feel the chill creep into your bones, smell the briny air, and hear the seagulls' cry overhead as you read his words. There's action, introspection, moments of quiet drama, and big upheavals. But, ultimately, this is a story of how we define home and how to choose the right people to share it with us.
Maybe people who made it in Alaska were just built of tougher stuff. Some Nordic ancestry better suited to the cold and wet and scream of machinery. Philly hadn't prepared her for this… At break, her ears, despite being covered in fleece, throbbed. Her feet felt like concrete blocks. She filled a Styrofoam cup with steaming coffee and stood by the humming machine to absorb what scant warmth she could. It was hopeless. She had never taken a knee in the ring, but another six hours in that freezer wasn't physically possible. — Brendan Jones
This coming-of-age story (384 pages) was published in April of 2016 by Mariner Books. The book takes you to a fishing village in Alaska. Melissa read The Alaskan Laundry and loved it; it wouldn't be on our site if she didn't recommend it.
Bookshop.org is an online bookstore with a mission to financially support independent bookstores and give back to the book community.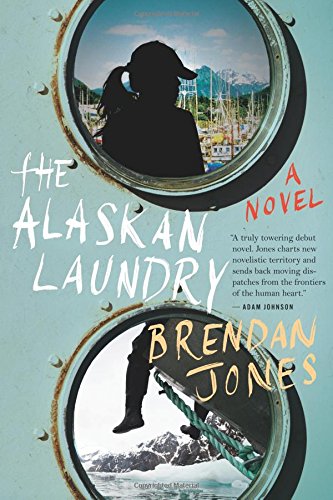 Top image courtesy of Marc Cappelletti/Shutterstock.