The right book can instantly transport you to anywhere — and anytime — in the world. Every Thursday, we recommend one of our favorite books with a strong sense of place so you can see the sights, meet remarkable people, go on exciting adventures, and feel big feelings. Bonus: You don't even have to put on pants.
This post is part of our 'Weekend Getaway' series.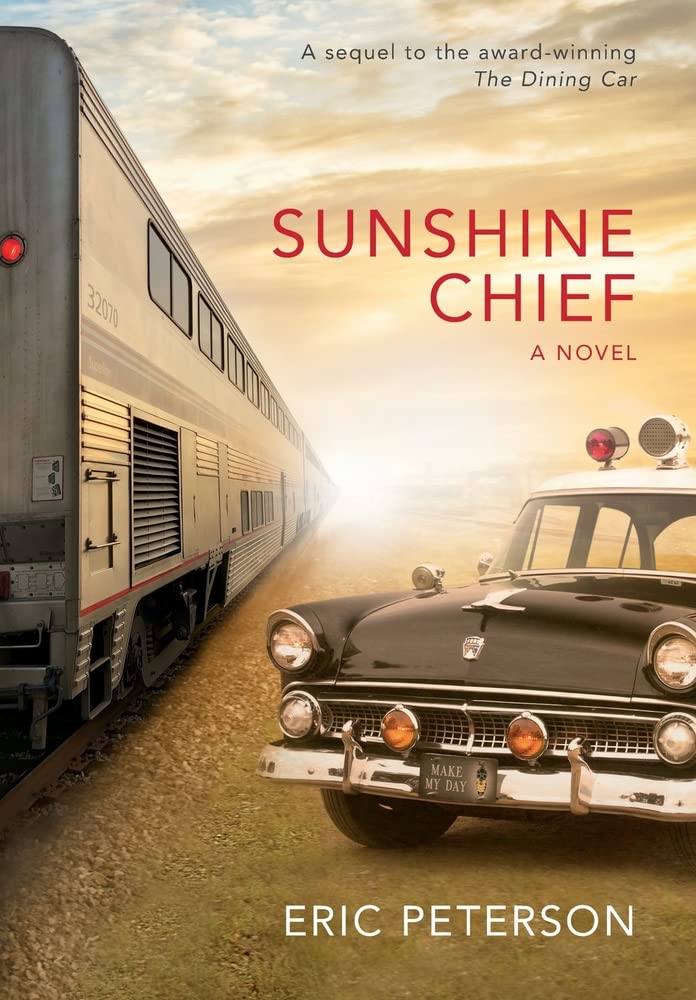 Take a train ride through the sun-drenched desert of Arizona. Admire the saguaro cacti. Gaze upon the rugged mountains. Rest under a palm tree and drink in the solitude. Then buckle up, buttercup, because there's rivalry and murder afoot in the restaurant kitchens of Tucson.
In their first adventure, The Dining Car, Jack (of all trades) and Horace Button (snob, writer, gourmand, tippler) took a ride aboard a vintage Pullman car from San Francisco to Washington, D.C., causing mayhem — and finding better versions of themselves — along the way.
In their latest adventure, Horace and his entourage — his adopted teenage niece Jane, his private (and very salty) chef Wanda, his bartender Pierre, and the aforementioned Jack — get caught up in the cut-throat cuisine scene of Tucson, Arizona. The word rollicking comes to mind, as do rapscallion, incorrigible, and magnum (of champagne, that is.)
The action begins when a deadly crime besets the Best Chef Tucson Jail-and-Bail Weekend Gala, of which Horace is the co-chair, along with his friend Bunny Lorillard, who is precisely the social butterfly you'd expect with a name like that.
Taking full advantage of his post as honorary chief of police, Horace investigates the murder of the famous chef found in a less-than-appetizing position at the five-star Saguaro Mesa Resort & Spa. During the course of his decidedly unofficial investigation, Horace knocks back innumerable cocktails, ruffles plenty of feathers, spits bon mots on the regular, and — most importantly — tucks into decadent meals aboard his private train cars.
Despite his posh exterior and snobby attitude, Horace can be quite uncivilized. Without the mitigating factor of his affection for Jane, Jack, and all the rest, he would be insufferable. But there's a well-meaning heart tucked inside his ravenous frame. He just might redeem himself if he can solve this murder and reconcile the difficult truths he uncovers about his near and dear.
The action comes fast with lots of humor to offset the peril; the mystery is a diverting excuse to spend time with endearingly flawed, funny characters. There's plenty of gluttony and personal intrigue in a story that celebrates Americana, found family, and the perfect martini.
The dry, temperate air that drifted in through my open window was tinged with the minty scent of sage and carried sweet hints of the desert ironwood that was about to bloom. The long steel gate opened, and we entered the five-star resort that was the Saguaro Mesa Resort & Spa. In the distance, framed by towering palms, a copper-colored concrete-and-smoked-glass hotel blended into the rocky hillside behind it… We passed the pickleball courts and the freestanding brick-and-adobe building that was the Dog House Saloon. Eventually we returned to the front of the ranch and its lush lawn, which faced an enormous labyrinth of corrals teeming with saddle horses. — Eric Peterson
This lighthearted mystery (294 pages) was published in 2021-11 of 2021-11 by Huckleberry House. The book takes you to the Arizona desert. Melissa read Sunshine Chief and loved it; it wouldn't be on our site if she didn't recommend it.
Bookshop.org is an online bookstore with a mission to financially support independent bookstores and give back to the book community.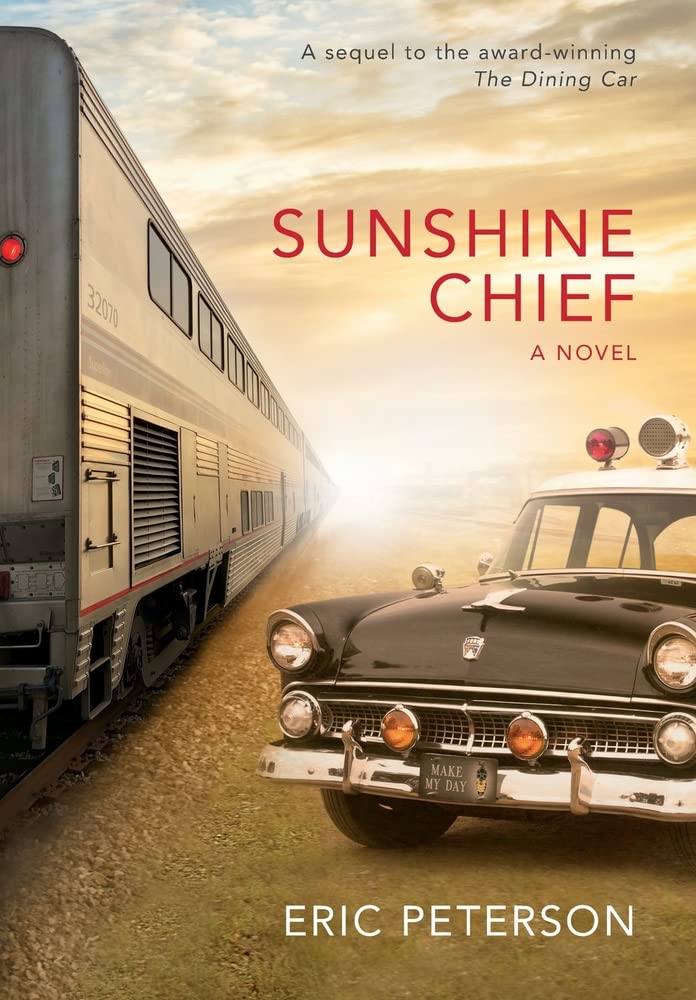 Top image courtesy of Frankie Lopez/Unsplash.