The right book can instantly transport you to anywhere — and anytime — in the world. Every Thursday, we recommend one of our favorite books with a strong sense of place so you can see the sights, meet remarkable people, go on exciting adventures, and feel big feelings. Bonus: You don't even have to put on pants.
This post is part of our 'Weekend Getaway' series.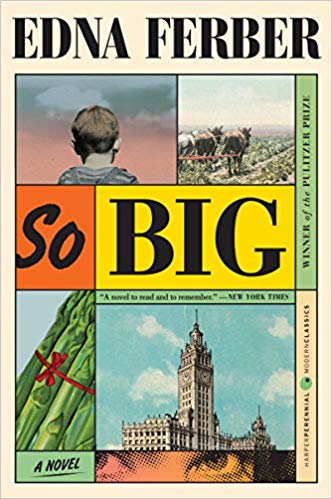 American writer Edna Ferber was a force of nature with a sharp brain and a smart mouth. Defying the expectations of an American woman of the 1930s, she never married nor had children. In her novel Dawn O'Hara, her title character quips, 'Being an old maid was a great deal like death by drowning – a really delightful sensation when you ceased struggling.' Once, after a man joked about how her suit made her resemble a man, she replied, 'So does yours.' And she included Adolf Hitler in the dedication of her 1938 autobiography with these words: 'To Adolf Hitler, who has made me a better Jew and a more understanding human being, as he has of millions of other Jews, this book is dedicated in loathing and contempt.'
She was a member of the Algonquin Round Table and wrote dozens of novels, short stories, and plays, including Dinner at Eight, Show Boat, Cimarron, and this one, which won the Pulitzer Prize in 1924.

Meet Selina, a headstrong and heart-breaking heroine who perseveres in the face of grinding challenges of everyday life as a truck farmer in early 20th-century Chicago.
Orphaned at 19 when her father is shot and killed in a gambling house, Selina Peake puts herself back together and lands a job as a schoolteacher in the farmland outside the city. Her education, her love of beauty, and her independent spirit are greeted with suspicion in the insular community — even after (or because) she marries a local farmer who's kindly but ignorant.
Selina eventually joins her husband in his daily toil to coax food out of their farm's soil. Yet, despite the backbreaking work, her joy in life remains undiminished. She burns with fire and curiosity and optimism, even when her life and livelihood — and that of her son — are threatened by the cruel twists of fate.
The story traces the contours of Selina's life and her son Dirk, nicknamed 'So Big.' It's a vivid time machine to a Chicago that was a mix of thriving industry and struggling farmers, a city that promised opportunities for those willing to pay a steep price.
When Edna Ferber finished her manuscript in 1924, she wondered 'Who would be interested in a novel about a middle-aged woman in a calico dress with wispy hair and bad teeth, grubbing on a little truck farm south of Chicago?' It sold hundreds of thousands of copies in its first year and was published in Germany, England, Holland, Finland, Sweden, Norway, Hungary, Poland, Russia, and Denmark. In 1925, it won the Pulitzer Prize.
This is a love story not about romance, but one woman's unrelenting devotion to hope, beauty, and possibility.
Selina gave a little bounce of anticipation. She was doing a revolutionary and daring thing… For equipment she had youth, curiosity, a steel-strong frame; one brown lady's-cloth, one wine-red cashmere; four hundred and ninety-seven dollars; and a gay, adventuresome spirit that was never to die, though it led her into curious places and she often found, at the end, only a trackless waste from which she had to retrace her steps, painfully. But always to her, red and green cabbages were to be jade and burgundy, chrysoprase and porphyry. Life has no weapons against a woman like that. — Edna Ferber
This classic coming-of-age story (288 pages) was published in April of 2019 by Harper Perennial Modern Classics. The book takes you to turn-of-the-century Chicago. Melissa read So Big and loved it; it wouldn't be on our site if she didn't recommend it.
Bookshop.org is an online bookstore with a mission to financially support independent bookstores and give back to the book community.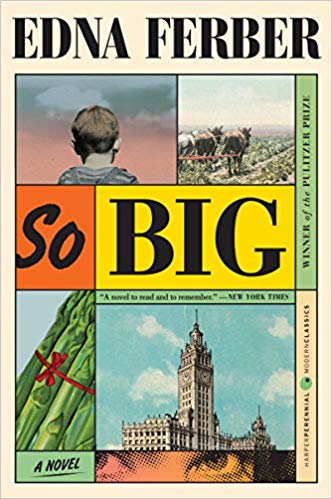 Top image courtesy of Luminoisty-images.com/Shutterstock.