The right book can instantly transport you to anywhere — and anytime — in the world. Every Thursday, we recommend one of our favorite books with a strong sense of place so you can see the sights, meet remarkable people, go on exciting adventures, and feel big feelings. Bonus: You don't even have to put on pants.
This post is part of our 'Weekend Getaway' series.

This weekend, we're recommending two dramatically different stories to make you feel holly jolly. The first is a short story collection about Krampus, the half-demon that drags naughty children to the netherworld. We recognize that this particular cup of tea isn't for everyone, so our second pick is a charming novel about a magical 24 hours in the life of a Philadelphia neighborhood, two days before Christmas.
You better watch out; you just might cry. Krampus is coming to town. Half-goat, half-demon, with scruffy dark hair, fangs, curled horns, and an uncomfortably long tongue, Krampus is armed with chains and a bundle of birch sticks, all the better to lash out at naughty children before dragging them to the underworld.
The name comes from the German word krampen, meaning claws, and Krampus is the antihero of Christmas in Central European folklore. In this story collection, the furry monster inspires tales with ironic twists, affecting family dynamics, dire consequences, and offbeat Christmas spirit.
Elizabeth Twist's story 'Prodigious' was inspired by a collection of vintage Krampus postcards. It's the tale of an unusual toy story and a beleaguered employee forced to wear a stinky Krampus costume at the company Christmas party. Darkly funny with a diabolical twist at the end.
'The Wicked Child' by Elise Forier Edie is a fairy tale about a good girl everyone agrees is naughty. The Dickensian story 'A Visit' by Lissa Sloan compels us to consider the question Who is truly wicked? Other stories feature a town with a Christmas amusement park, an extraordinary doll, a Santa who desperately needs therapy, and a retired cop who faces his dark past with a little help from Krampus.
Editor Kate Wolford has really good taste, and this anthology is wildly entertaining. There are 12 tales in the collection, so if you begin on 13 December, you could read one every day and finish on Christmas, preferably by candlelight while nibbling on homemade shortbread or Russian Teacakes. Or stay up way too late in one glorious nacht of thrills, chills, and jingle bells.
'Krampus is not a man. Krampus is a beast. He is a beast with tangled black fur, horns like a goat, and a pointed tongue as long as my arm. He walks on two cloven feet. He carries a great basket on his back and a birch rod in his hand. Do you know what those are for?'

The children shook their heads, their eyes as large as dinner plates. 'The birch rod is for whipping naughty children.' — Lissa Sloan, 'A Visit'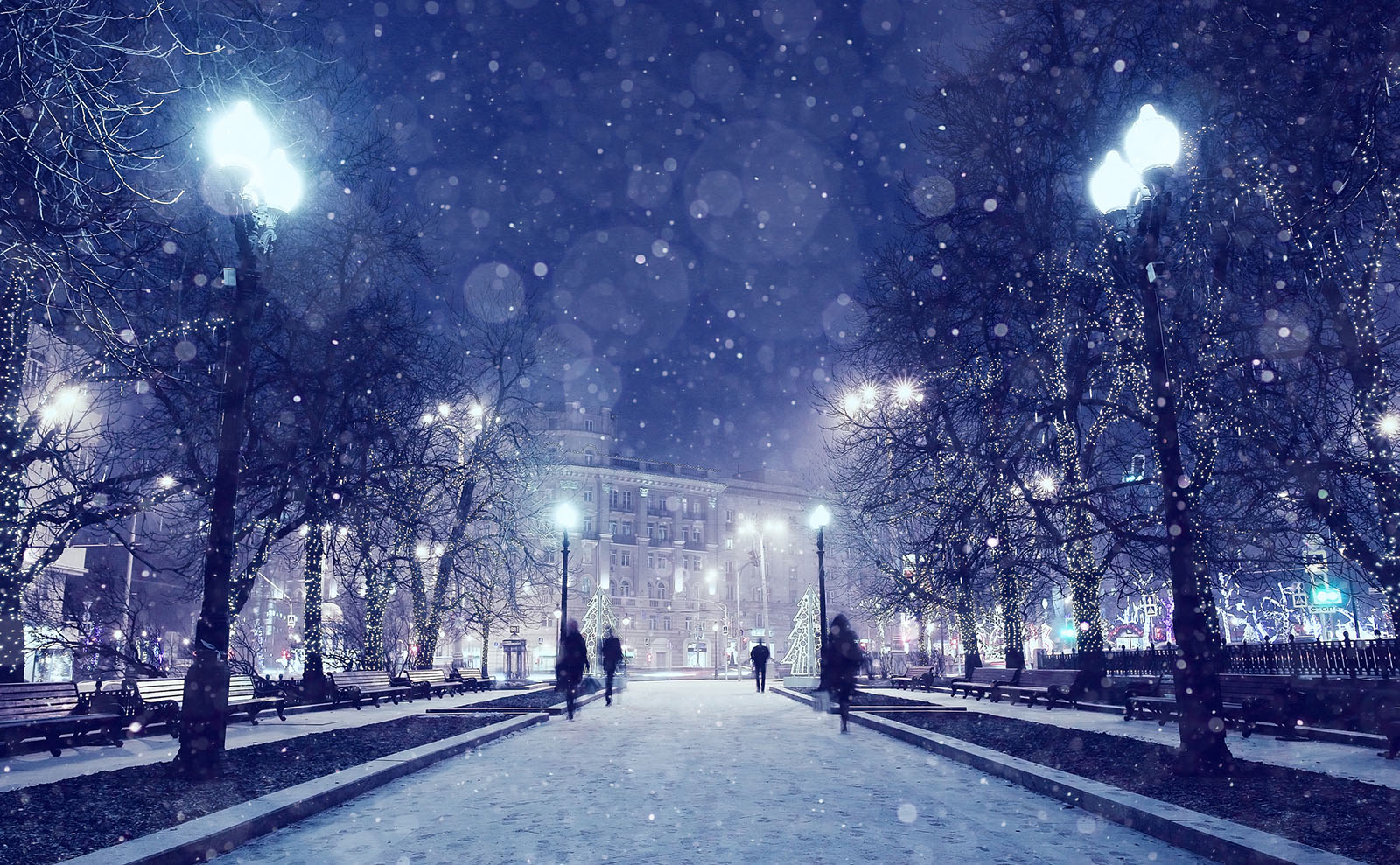 Friendship, love, cocktails, and destiny collide at a jazz club called The Cat's Pajamas. It's Christmas Eve Eve in the Fishtown neighborhood of Philadelphia, and anything can happen.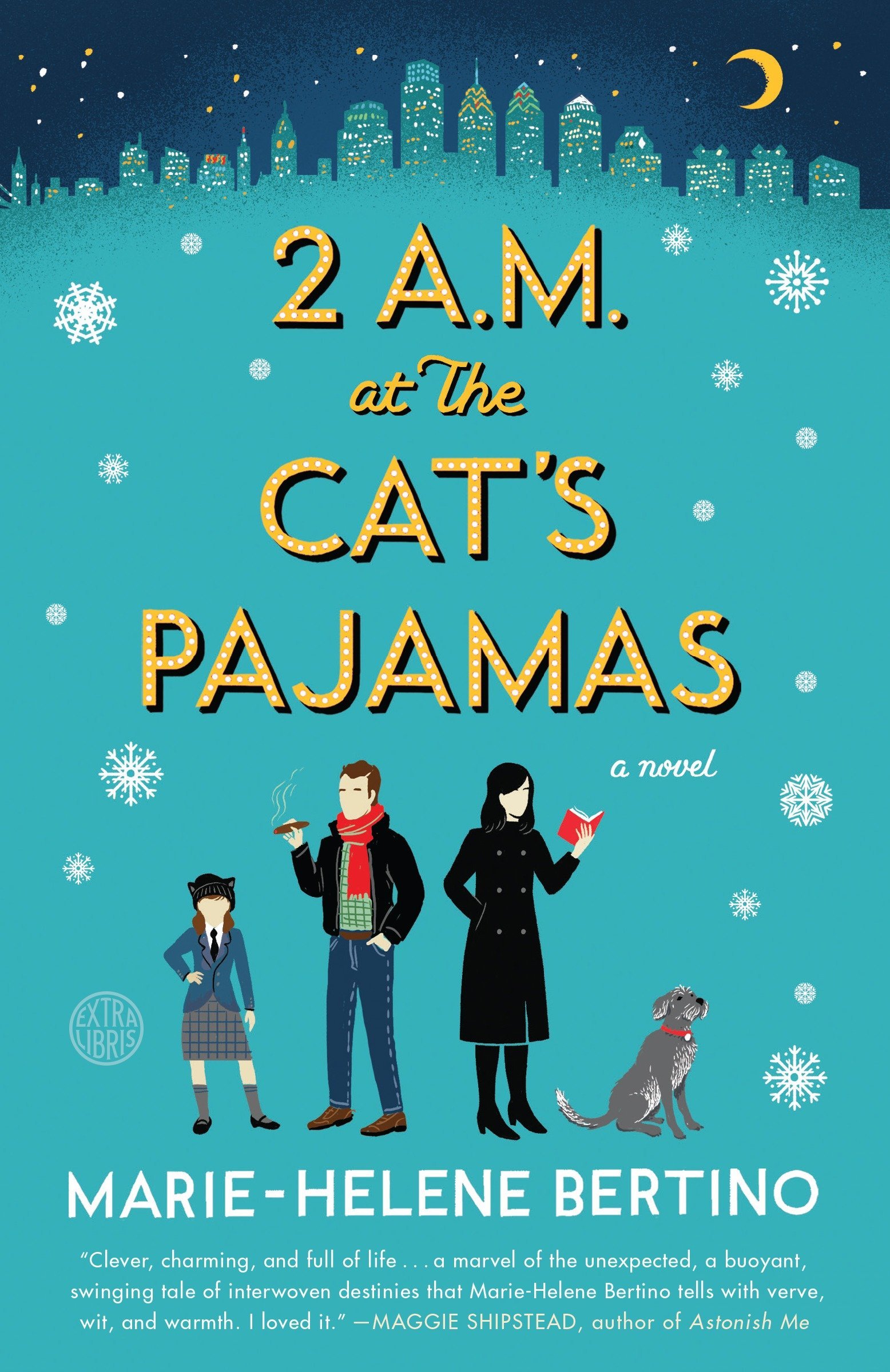 Two days away from being ten, our heroine Madeleine is an ambitious, trash-talking, cigarette-smoking torch singer who's trapped in the body of a precocious 9-year old. Her mother has died, and her father is so wrapped up in his own grief, he has nothing left for Madeleine. But her mom gave her a gift before she died: a box of index cards inscribed with life advice like Never show up to someone's home empty-handed and How to make a fist.
Madeleine's mother was a dancer and singer 'whose voice could redirect the mood of a room.' The legacy of the love notes, along with her inherited ability to sing like an angel, gives Madeleine purpose. She ditches her elementary school classes at Saint Anthony of the Immaculate Heart, then sets out on a mission to find Philadelphia's legendary jazz club, The Cat's Pajamas, where she's determined to make her singing debut.
Madeleine is the star of this story, but she's surrounded by a supporting cast of characters on life-changing trajectories of their own. We meet Madeleine's fifth-grade teacher, the kindly proprietor of a neighborhood café, and the owner of The Cat's Pajamas who just might be in over his head. During one magical day and night, truths are revealed, hope is rekindled, and dreams come true.
The sights and streets of Philadelphia leap off the page: Madeleine's Catholic school, a café on the corner, snow drifting over Rittenhouse Square and Fairmount Park, the pulsing rhythm of jazz inside the club, and the strong sense of community that flourishes in old city neighborhoods.
This novel tackles the big stuff of life: loyalty and responsibility, loneliness and love, the inexorable march of time. The prose is charming, breezy, and sometimes laugh-out-loud funny — until Marie-Helene Bertino decides to punch you in the solar plexus in the best way possible.
Madeleine prefers to spend this and every recess alone, singing scales under her breath, walking laps up and down the parking lot. Madeleine has no friends: Not because she contains a tender grace that fifth graders detect and loathe. Not because she has a natural ability that points her starward, though she does. Madeleine has no friends because she is a jerk. — Marie-Helene Bertino
This short story collection (206 pages) was published in November of 2014 by World Weaver Press. The book takes you to an alternative Christmas. Melissa read Krampusnacht and loved it; it wouldn't be on our site if she didn't recommend it.
This coming-of-age story (288 pages) was published in August of 2014 by Pan Macmillan. The book takes you to Christmas Eve in Philadelphia. Melissa read 2 A.M. at The Cat's Pajamas and loved it; it wouldn't be on our site if she didn't recommend it.
Bookshop.org is an online bookstore with a mission to financially support independent bookstores and give back to the book community.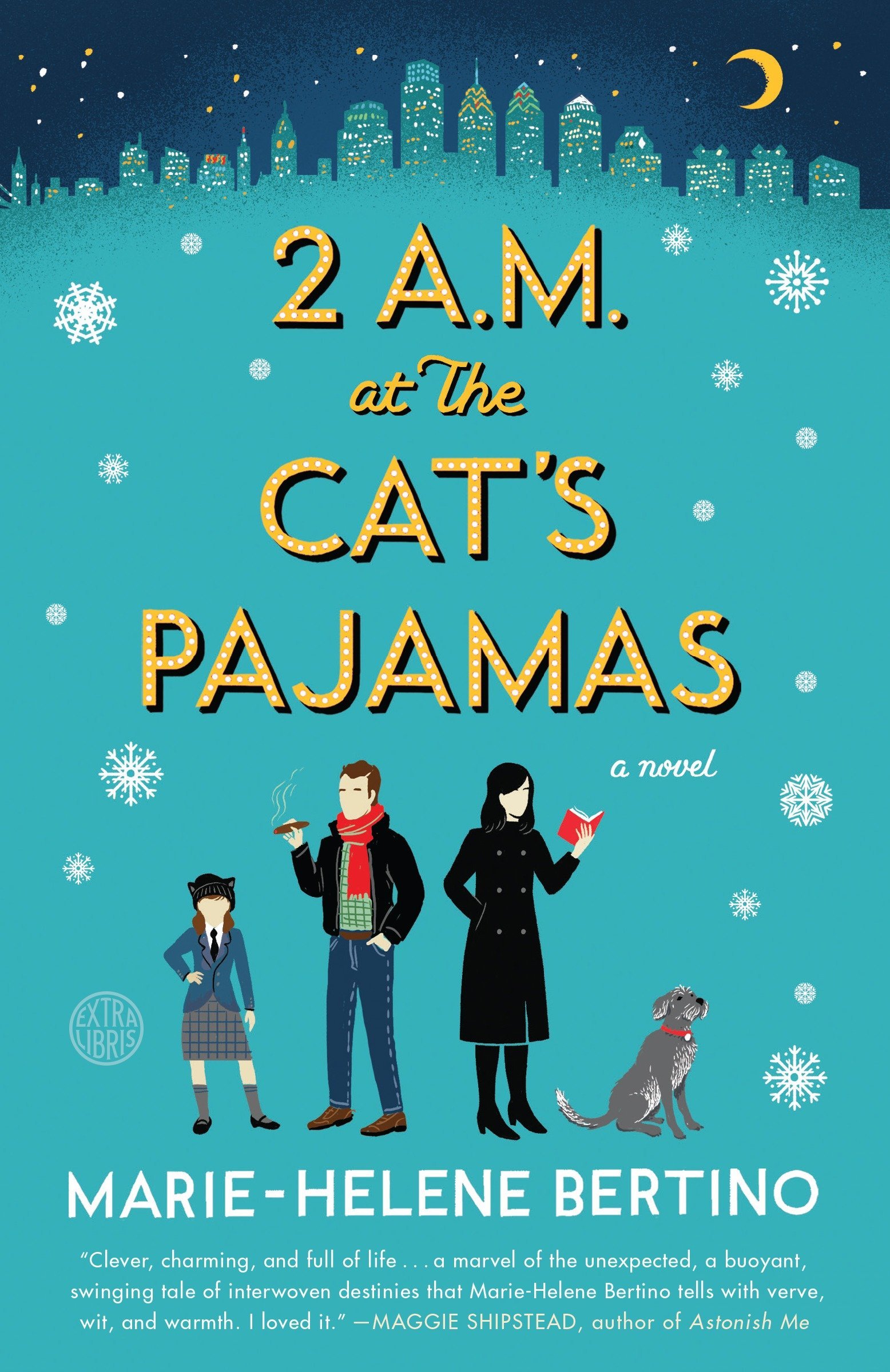 Top image courtesy of Hide Obara.