The right book can instantly transport you to anywhere — and anytime — in the world. Every Thursday, we recommend one of our favorite books with a strong sense of place so you can see the sights, meet remarkable people, go on exciting adventures, and feel big feelings. Bonus: You don't even have to put on pants.
This post is part of our 'Weekend Getaway' series.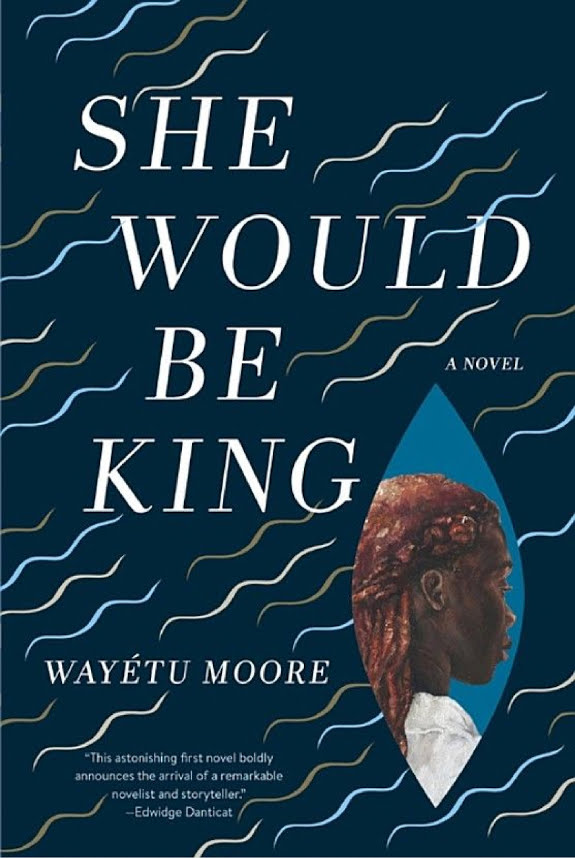 This weekend, travel back in time to the founding of Liberia. Located on the west coast of Africa, the country began as a settlement for freed slaves. Between 7 January 1822, and the American Civil War, more than 15,000 freed slaves and free-born black people who faced legislated limits in the U.S. relocated to the settlement (along with 3,198 Afro-Caribbeans).
The settlement was named Monrovia, after U.S. president James Monroe, and the colony became Liberia. The idea for the colony started in 1816, with the American Colonization Society (ACS), a group made up of Quakers and slaveholders in Washington, D.C. The membership of the ACS held opposing views: The Quakers were anti-slavery, and the slaveholders were anti-freedom for black people. But they all agreed on one central point: Black Americans should be repatriated to Africa.
This notion of repatriating Black people to West Africa was controversial, and opinion was divided among African Americans themselves. Some felt they should stay and fight for equality and freedom in the U.S.; others were attracted to the idea of freedom on their own land.
That's the setting for this reimagining of the founding of Liberia — a grand, difficult story told on a very human scale.
We meet four remarkable characters who represent the facets of this complex situation: Gbessa, a young girl exiled from her West African village. June Dey, the son of brutalized slaves. Norman Aragon, the mixed-race son of a British colonizer and a slave in Jamaica. And the spirit of the wind. Ancient, wise, and kind, the wind joins us on our journey through this story and tells us the truth of Gbessa, 'If she was not a woman, she would be king.'
All of these characters have unique gifts that will drastically impact their lives and the lives of others. And all of these tragic heroes wrestle with identity as they live between worlds: too strange, too strong, not white enough, not black enough.
When Gbessa, Norman, and June meet in the African-American settlement of Moravia, on the coast of Liberia, they have a profound impact on history. As they slowly begin to believe in their strengths and their ability to stand up for what's right, we feel it, too.
Despite its bleak beginnings in slavery — and its journey into the darkest regions of the human heart — Moore's shimmery prose infuses this novel with hope and radiance and the belief in the inherent value we each possess.
Wayétu Moore Discussing Her Work
Alike spirits separated at great distances will always be bound to meet, even if only once; kindred souls will always collide; and strings of coincidences are never what they appear to be on the surface, but instead are the mask of God. — Wayétu Moore
This historical fantasy (312 pages) was published in September of 2018 by Graywolf Press. The book takes you to 19th-century Liberia. Melissa read She Would Be King and loved it; it wouldn't be on our site if she didn't recommend it.
Bookshop.org is an online bookstore with a mission to financially support independent bookstores and give back to the book community.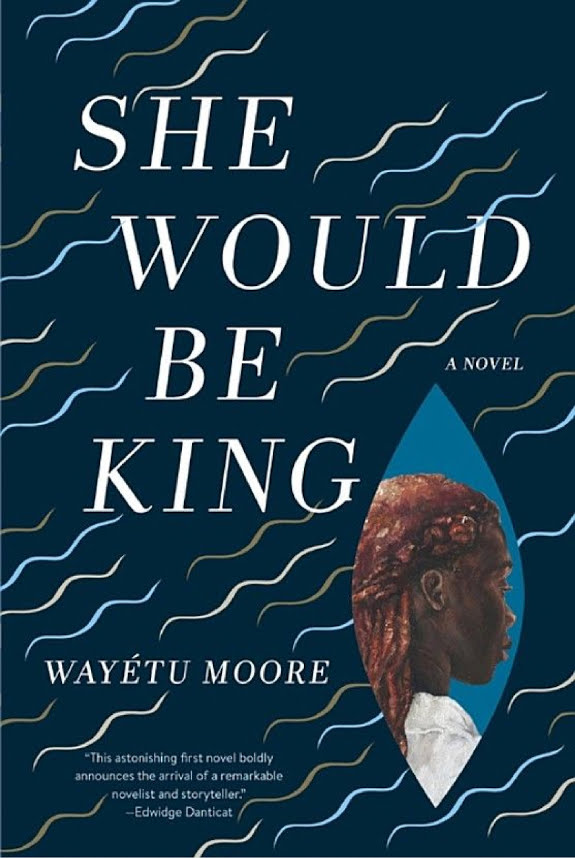 Top image courtesy of Bethany Laird/Unsplash.