The right book can instantly transport you to anywhere — and anytime — in the world. Every Thursday, we recommend one of our favorite books with a strong sense of place so you can see the sights, meet remarkable people, go on exciting adventures, and feel big feelings. Bonus: You don't even have to put on pants.
This post is part of our 'Weekend Getaway' series.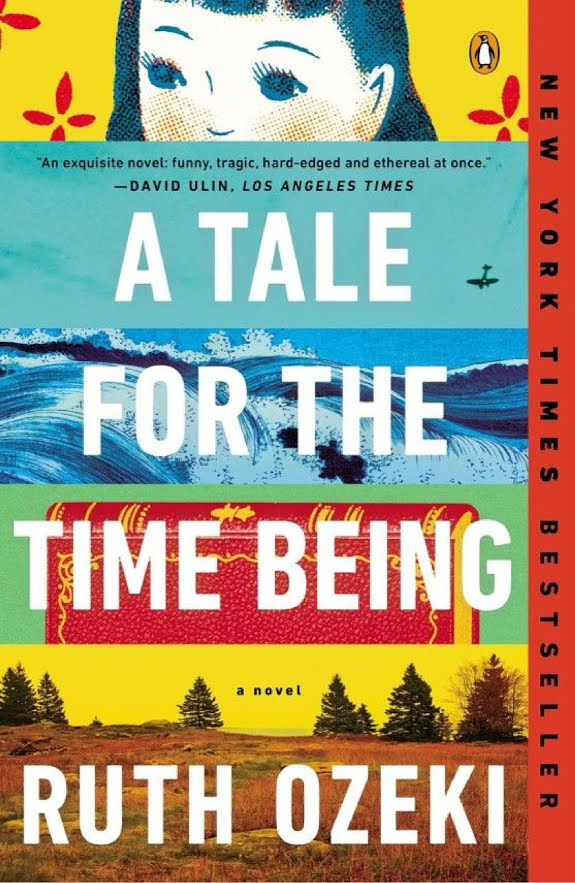 This thoroughly immersive story takes place in very vivid settings: the beaches and forests of British Columbia, the go-go environment of Tokyo, and the peaceful escape of a mountaintop monastery in rural Japan. The contrasts and surprises make for an unforgettable story and characters that leap off the page.
Prepare to meet three remarkable women: a 16-year-old in Tokyo, a middle-aged Japanese-American in British Columbia, and a Zen Buddhist nun, who also happens to be 104 years old and an anarchist. They populate a story about the small moments that add up to the meaning of life.
Ruth is a former New Yorker now living in rural Canada. One day, she finds a mysterious diary and letters inside a Hello Kitty lunchbox on the beach — part of the detritus from the 2011 tsunami that struck Japan. Soon, she's deep into the confessions scrawled in the journal that's hidden inside the covers of a copy of Proust's In Search of Lost Time. Its author is Nao (pronounced 'Now'), a teenager living in Tokyo. She's bullied, lonely, disillusioned, and emotionally abandoned by her father, and the reasons for all of this slowly become clear via her diary entries.
The only person in her life who doesn't let her down is her elderly great-grandmother (and radical feminist) Jiko. She lives in a Zen temple on a mountain and delivers delightful moments of levity and beauty to the narrative. '[O]ne of her superpowers,' Nao says, 'is that just by being in the same room with you, she can make you feel okay about yourself.'
As Ruth reads Nao's words on the other side of the ocean, she slowly grows attached to the girl, even though their relationship is out of sync — the events Ruth experiences in the present are the plot points of Nao's past. So what is happening to Nao now?
Darkly funny, unabashedly sad, and often surprising, this novel winds the narratives of Nao and Ruth around each other and embellishes them with six appendices and dozens of chatty footnotes. These personal stories play out against a background of familiar but still-exotic Japanese imagery: kamikaze pilots, a magical crow, Japanese ghosts, school uniforms, cosplay cafés, and family honor.
Mystery, coming-of-age tale, family saga; this novel is a moving examination of the various meanings of time and how we choose to spend our precious days.
Old Jiko is super careful with her time. She does everything really really slowly, even when she's just sitting on the veranda, looking out at the dragonflies spinning lazily around the garden pond. She says that she does everything really really slowly in order to spread time out so that she'll have more of it and live longer, and then she laughs so that you know she is telling you a joke. — Ruth Ozeki
This coming-of-age story (432 pages) was published in March of 2013 by Penguin. The book takes you to Japan and British Columbia, Canada. Melissa read A Tale for the Time Being and loved it; it wouldn't be on our site if she didn't recommend it.
Bookshop.org is an online bookstore with a mission to financially support independent bookstores and give back to the book community.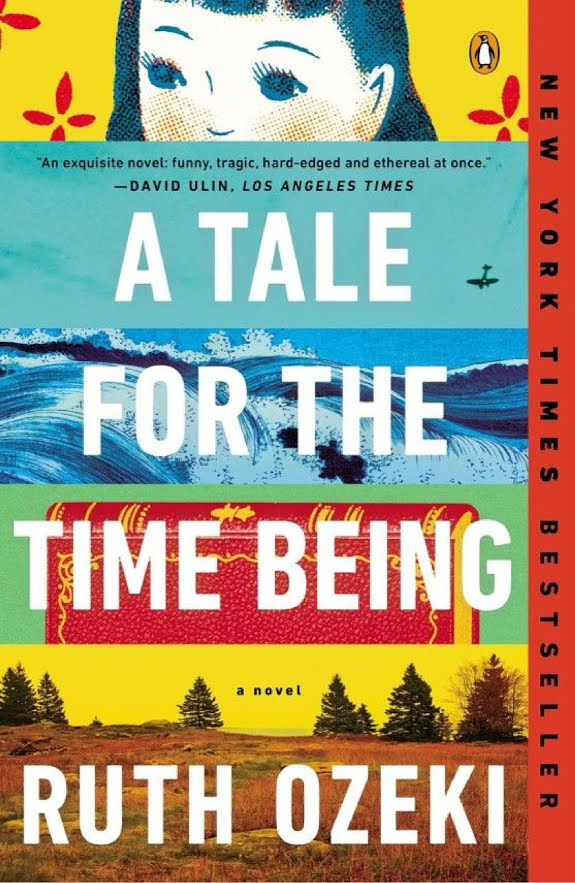 Top image courtesy of Jeremy Allouche/Unsplash.