The right book can instantly transport you to anywhere — and anytime — in the world. Every Thursday, we recommend one of our favorite books with a strong sense of place so you can see the sights, meet remarkable people, go on exciting adventures, and feel big feelings. Bonus: You don't even have to put on pants.
This post is part of our 'Weekend Getaway' series.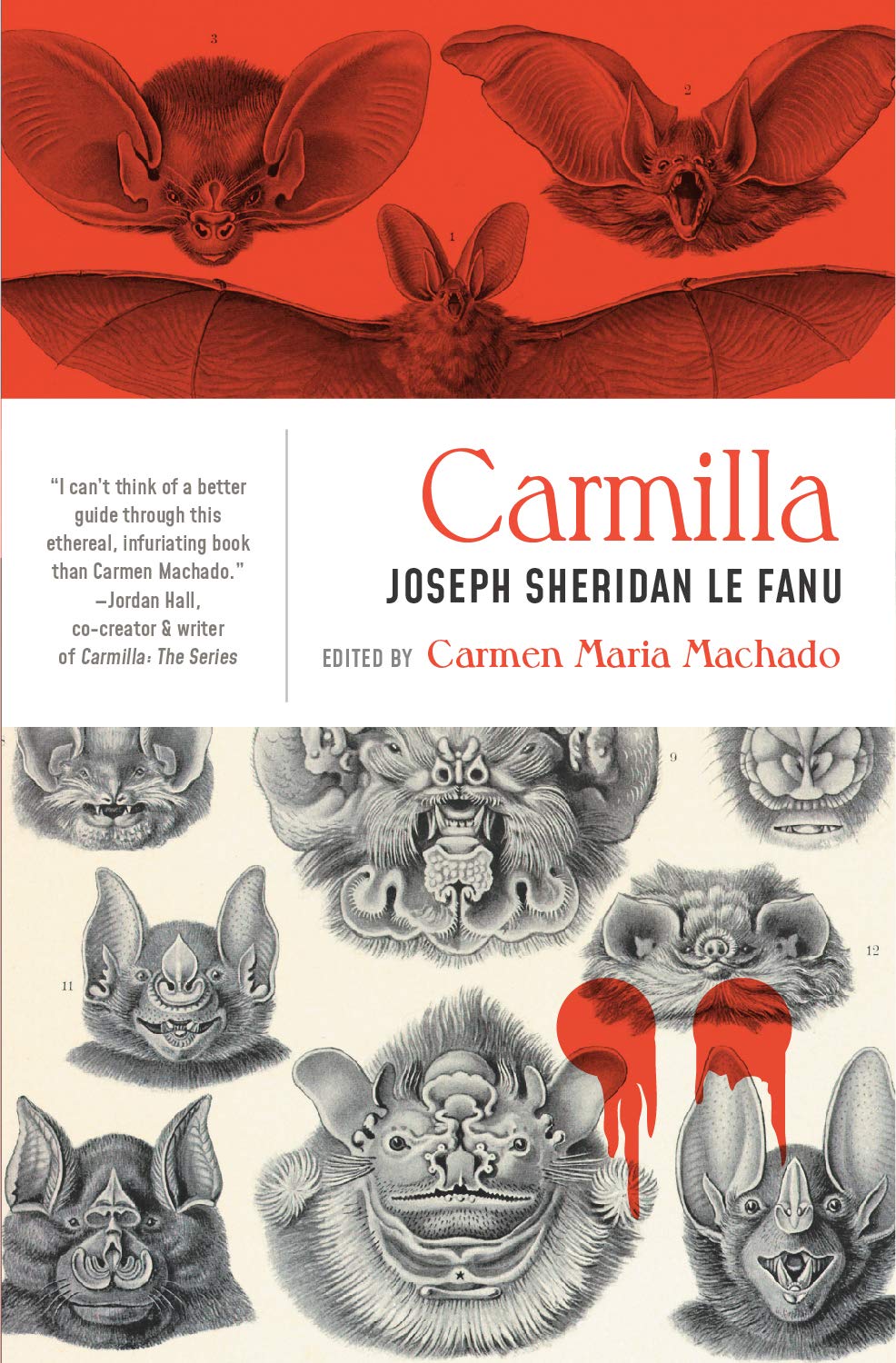 The new edition of this Gothic classic is edited by Carmen Maria Machado, author of Her Body and Other Parties. Its new introduction, and somewhat snarky footnotes, reframe the story, adding a modern sheen to an already engrossing story. With atmosphere for days, this update of Carmilla is a celebration of woman-power, sexuality, and the timelessness of a well-told tale.
A quarter-century before Bram Stoker's Count Dracula seduced Lucy Westenra and Minna Harker, a female vampire named Carmilla bedeviled an innocent young thing in the Austrian mountains of Styria. Moody and romantic, this Gothic novella of perilous first-love is spellbinding.
Irish author Joseph Sheridan Le Fanu published Carmilla as a serial in the London literary magazine The Dark Blue in 1871. Victorian readers were enthralled by this scandalous tale of vampirism and lesbian attraction.
Our teenage heroine Laura lives in an isolated castle with her widowed father. As a child, she'd had an eerie vision of a beautiful girl who appeared in her bedchamber, but her father — kind, but no-nonsense — dubbed that vision codswallop. A decade later, a carriage crashes nearby, and the injured young girl inside seeks refuge in their manor house to recover. Her name is Carmilla, and when she and Laura lock eyes, they recognize each other from the 'dreams' they both had when they were children in the nursery.
Soon, Laura is sleepwalking, dreaming of terrifying cat-like beasts, and succumbing to Carmilla's forbidden caresses. (The sexuality is pretty understated for modern readers, but back in the 19th century, this was incendiary stuff.) It's not long before everyone in the household realizes that Carmilla might not be the wide-eyed victim she first appears to be.
The Gothic plot is seductive, as is the aura of breathless dread. There are desperate carriage rides, a costume ball, village ruins, a Baron, a crumbling chapel, and a hidden tomb, all tidily managed in 144 pages of prose. It's gripping on the page, and this Audible Original — a dramatization with a voice cast of seven, including David Tennant, Phoebe Fox, and Rose Leslie — is a melodramatic masterpiece.
For some nights I slept profoundly; but still every morning I felt the same lassitude, and a languor weighed upon me all day. I felt myself a changed girl. A strange melancholy was stealing over me, a melancholy that I would not have interrupted. Dim thoughts of death began to open, and an idea that I was slowly sinking took gentle, and, somehow, not unwelcome possession of me. If it was sad, the tone of mind which this induced was also sweet. Whatever it might be, my soul acquiesced in it. — Joseph Sheridan Le Fanu
by Joseph Sheridan Le Fanu
This Gothic vampire tale (144 pages) was published in November of 2019 by Lanternfish Press. The book takes you to Styria, in the mountains of Austria. Melissa read Carmilla and loved it; it wouldn't be on our site if she didn't recommend it.
Bookshop.org is an online bookstore with a mission to financially support independent bookstores and give back to the book community.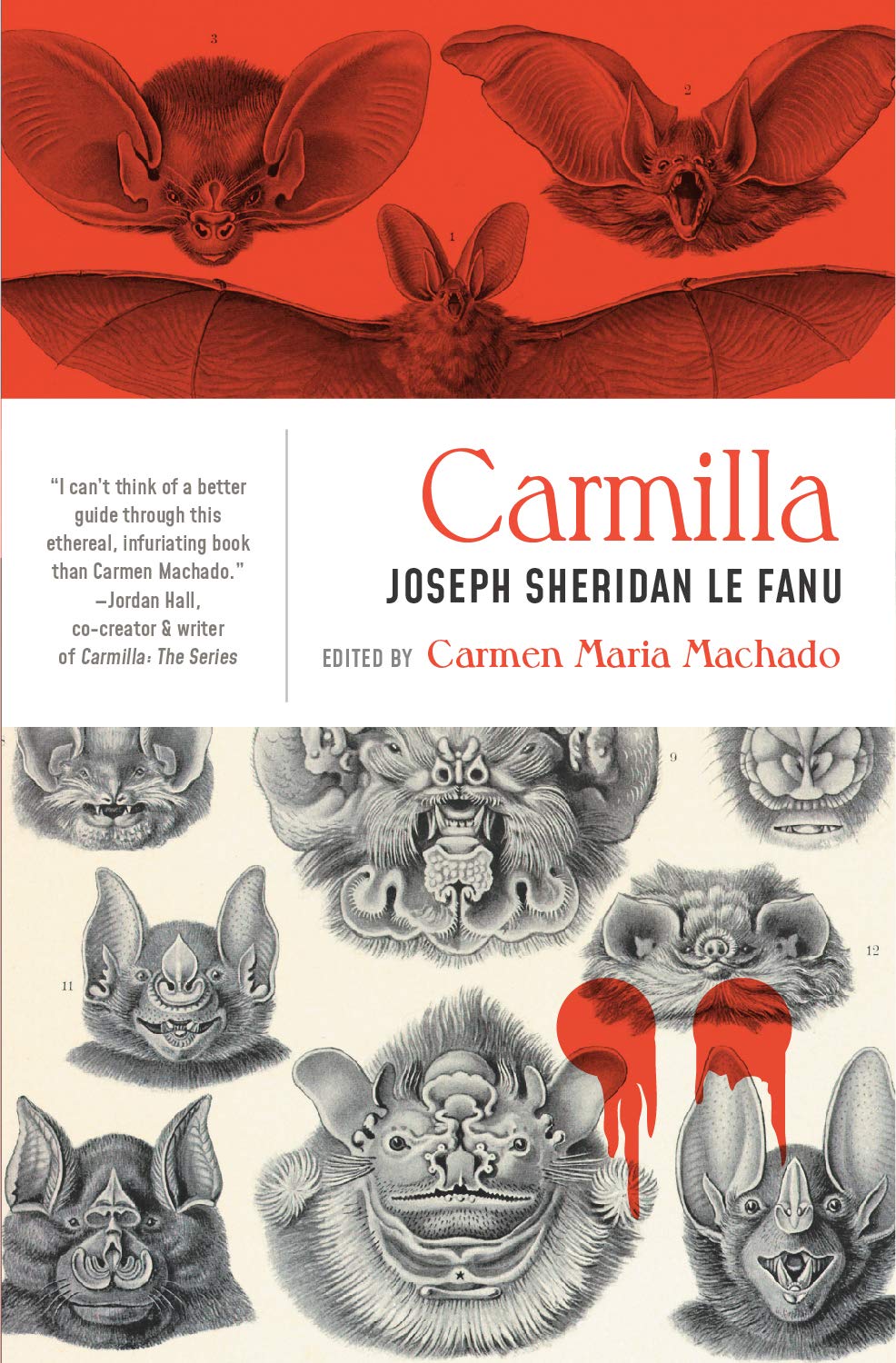 Top image courtesy of Johannes Plenio/Unsplash.