Back in 2016 — before David had finished his master's program, before we'd moved to Prague, before Strong Sense of Place was even a whisper of an idea — we learned about a bookshop in Scotland where we could be the booksellers.
We'd talked about it for approximately four minutes and 23 seconds before deciding that we absolutely had to do it. Then we looked at the reservation website and realized it would be three years until we'd be browsing bookshelves and drinking tea in Wigtown. We booked the first available date — 9 December 2018 — and got on with our lives.
And then one magical day, we arrived in Wigtown.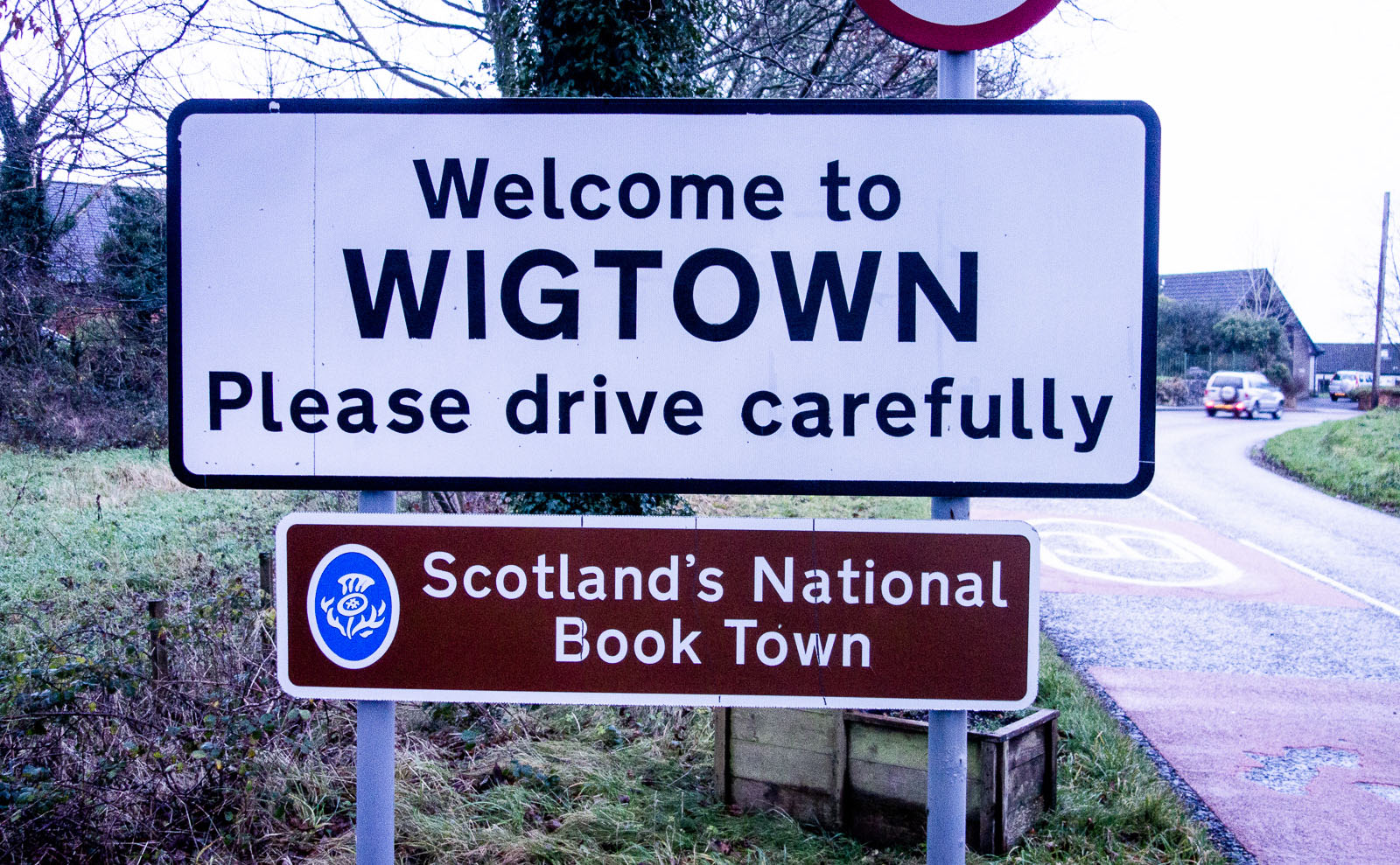 Wigtown is a village located in the southwest corner of Scotland in the Dumfries and Galloway region. It sits on Wigtown Bay, so a lovely breeze carries a briny scent to your nose. It's Scotland's National Book Town, and the grassy green in the center of town is bordered by about a dozen bookshops and charming cafés. Basically, it's a readers' paradise: plenty of books, tea and scones and sandwiches and beer for days, friendly people who know when to talk and when to quietly read, and lovely places for a stroll (because even bookworms need to move around once in a while).

At The Open Book
The Open Book is an Airbnb property where regular people are transformed into temporary booksellers and residents of Wigtown for one enchanting week. We slept in the snug little apartment above the shop, bought our groceries at the market across the street, and enjoyed morning coffee and bacon rolls at Café Rendezvous, which we could see through our shop windows.
This is the sun rising over Wigtown on our first morning. It was such a thrill to wake up in our flat, then walk down the stairs and unlock the door of The Open Book.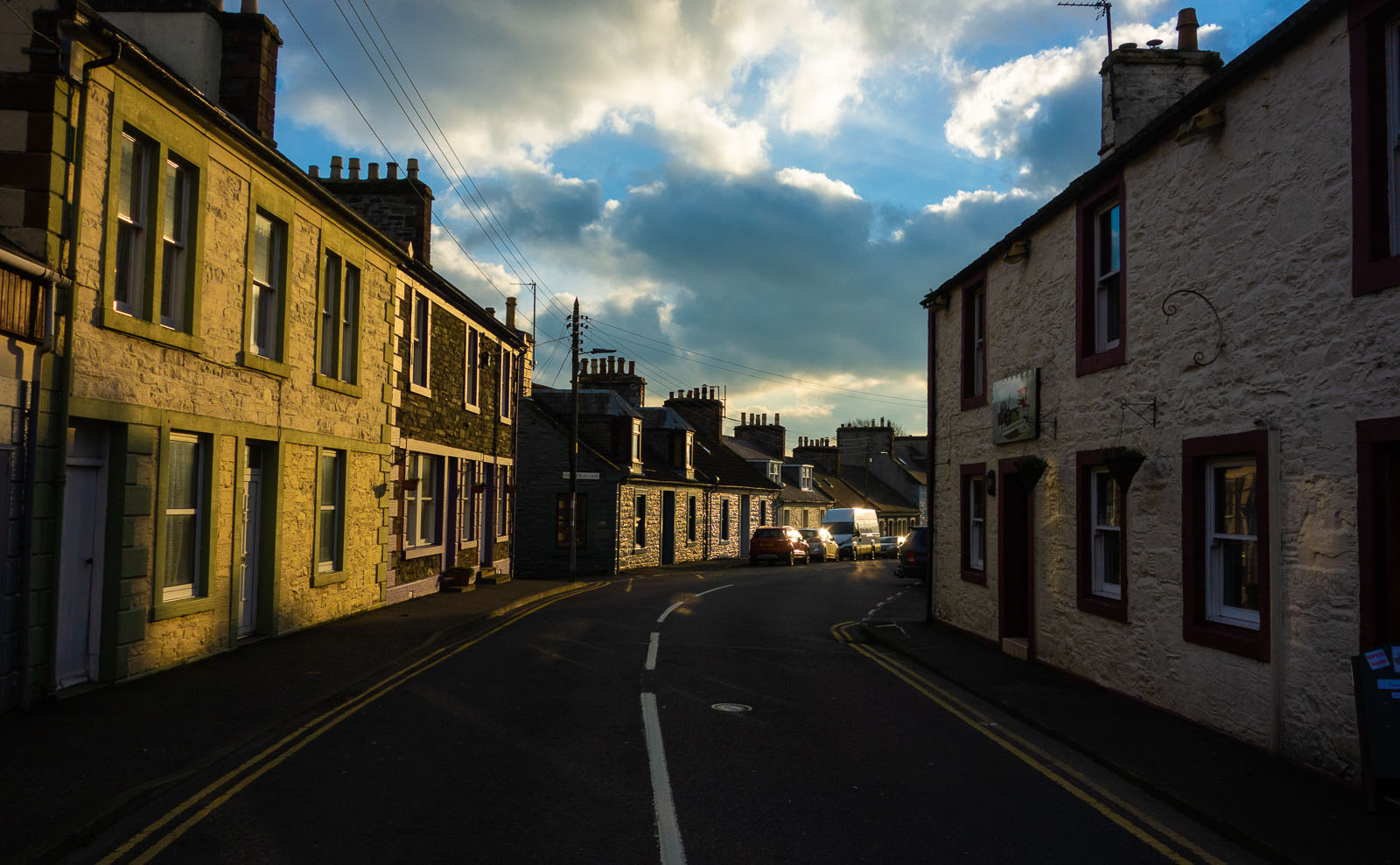 As proprietors, we got the run-down on the cashbox and were invited to rearrange store displays and windows however our hearts desired. Melissa took on a multi-day project of creating book pairs tied with twine: adventure novels, family sagas, golden-age mysteries. David and our pal Tillie scoured the store for the best Westerns and thrillers.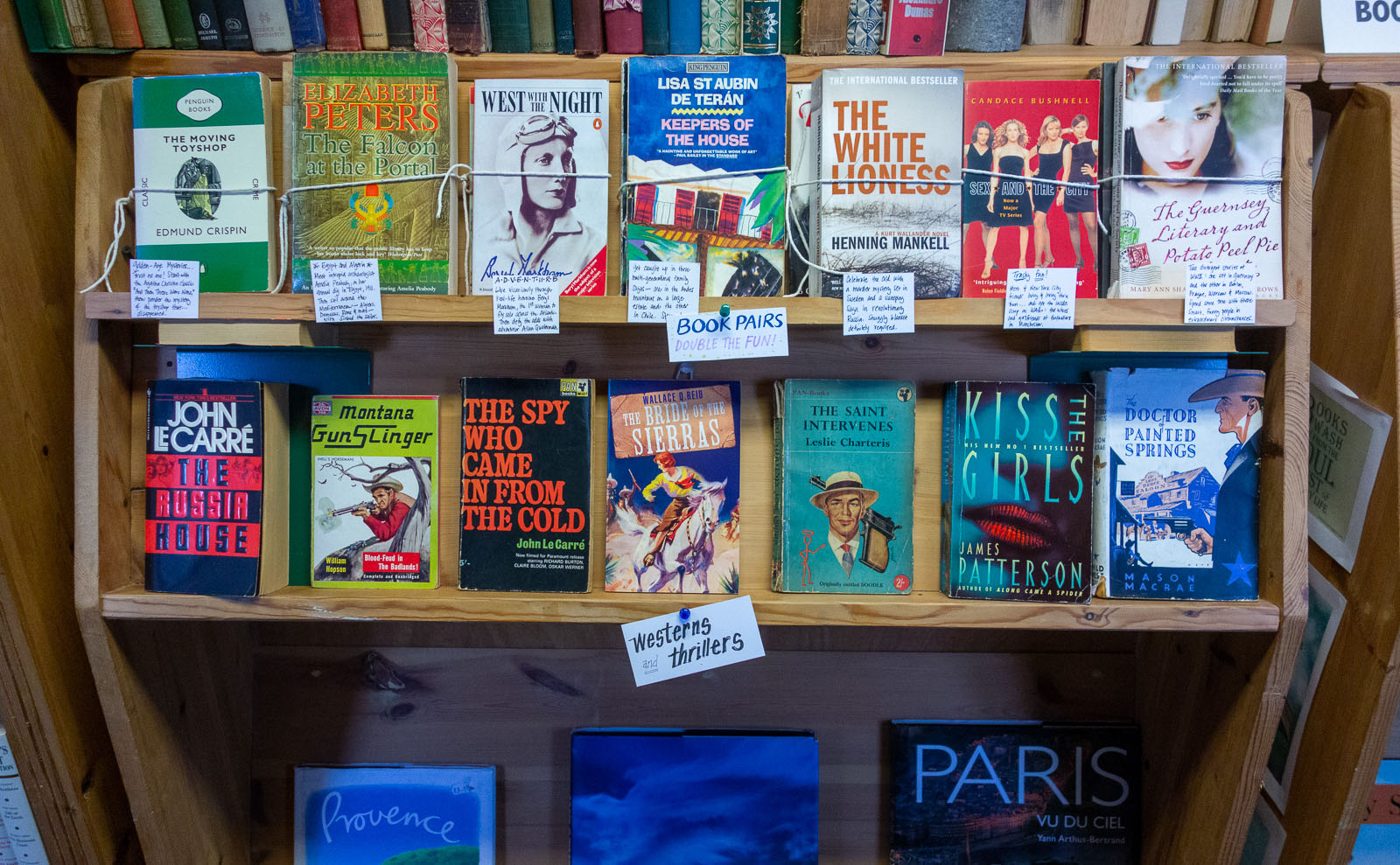 This pic lets you see more of the shop and Tillie's bookseller pride.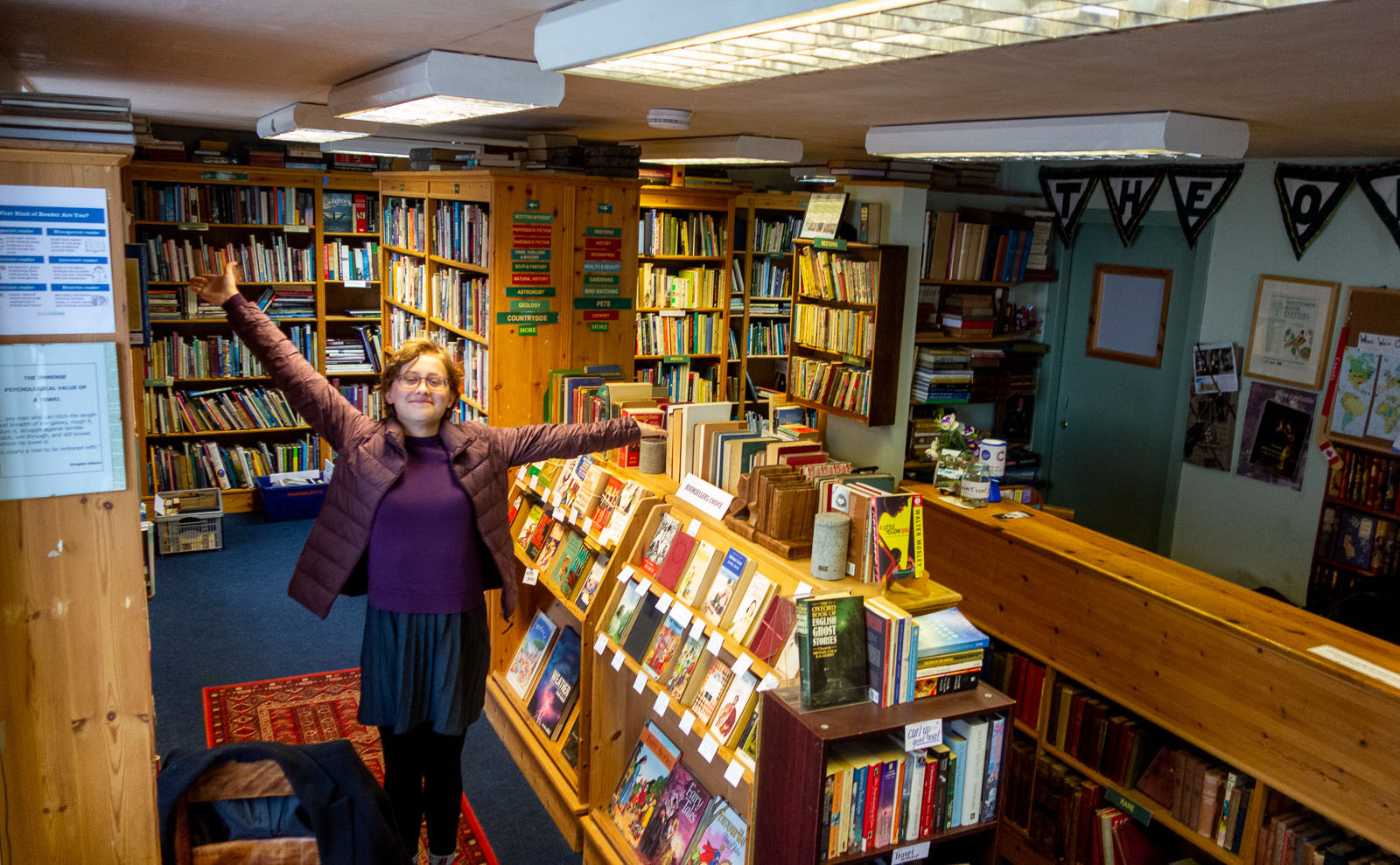 The books in the shop are primarily nonfiction. Still, the fiction section included some of our favorites, including antiquarian copies of classics and a cache of Dick Francis novels that turned into a window display.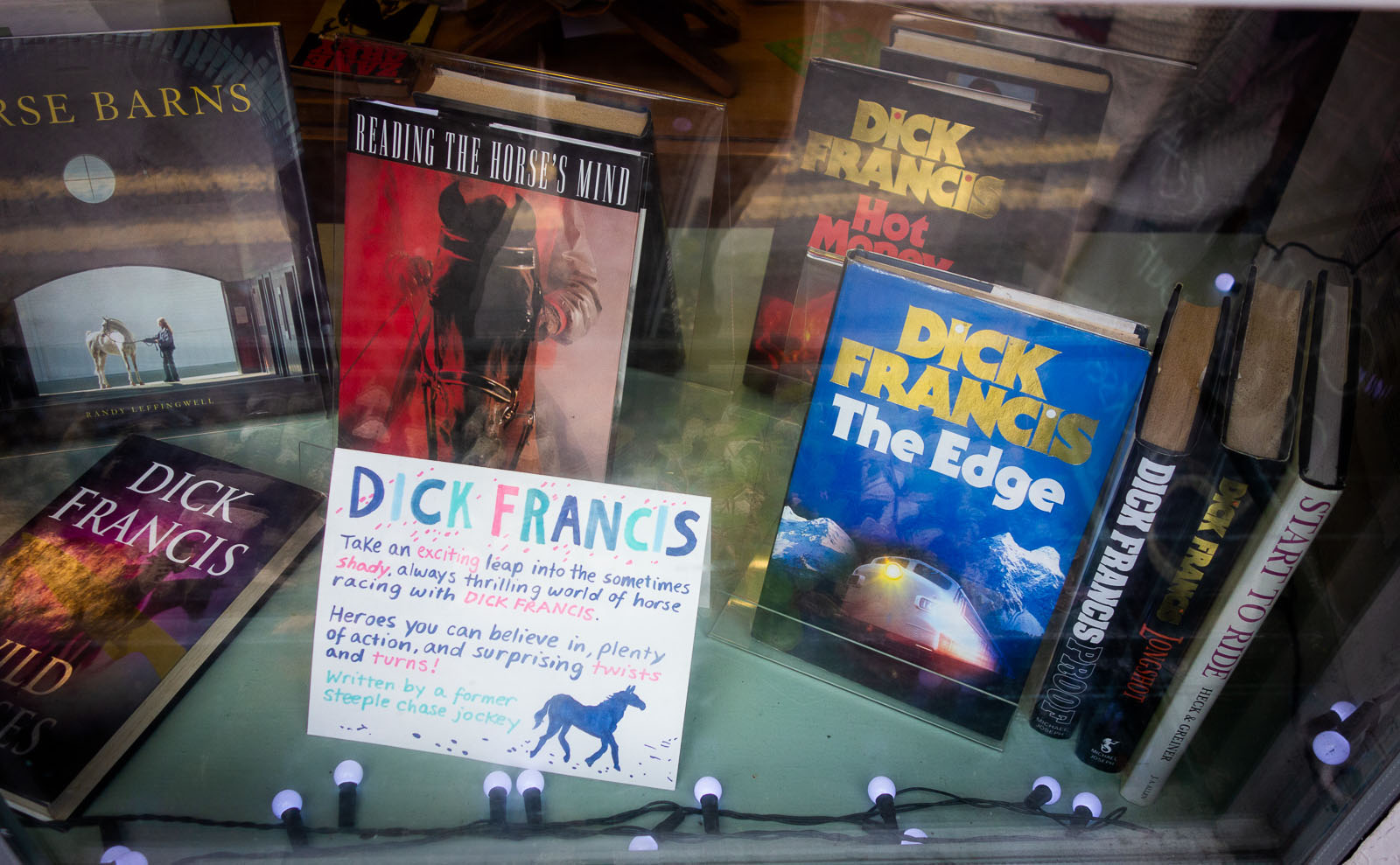 Each morning, it was someone's job to write a message on the sandwich board. This was clearly our best work: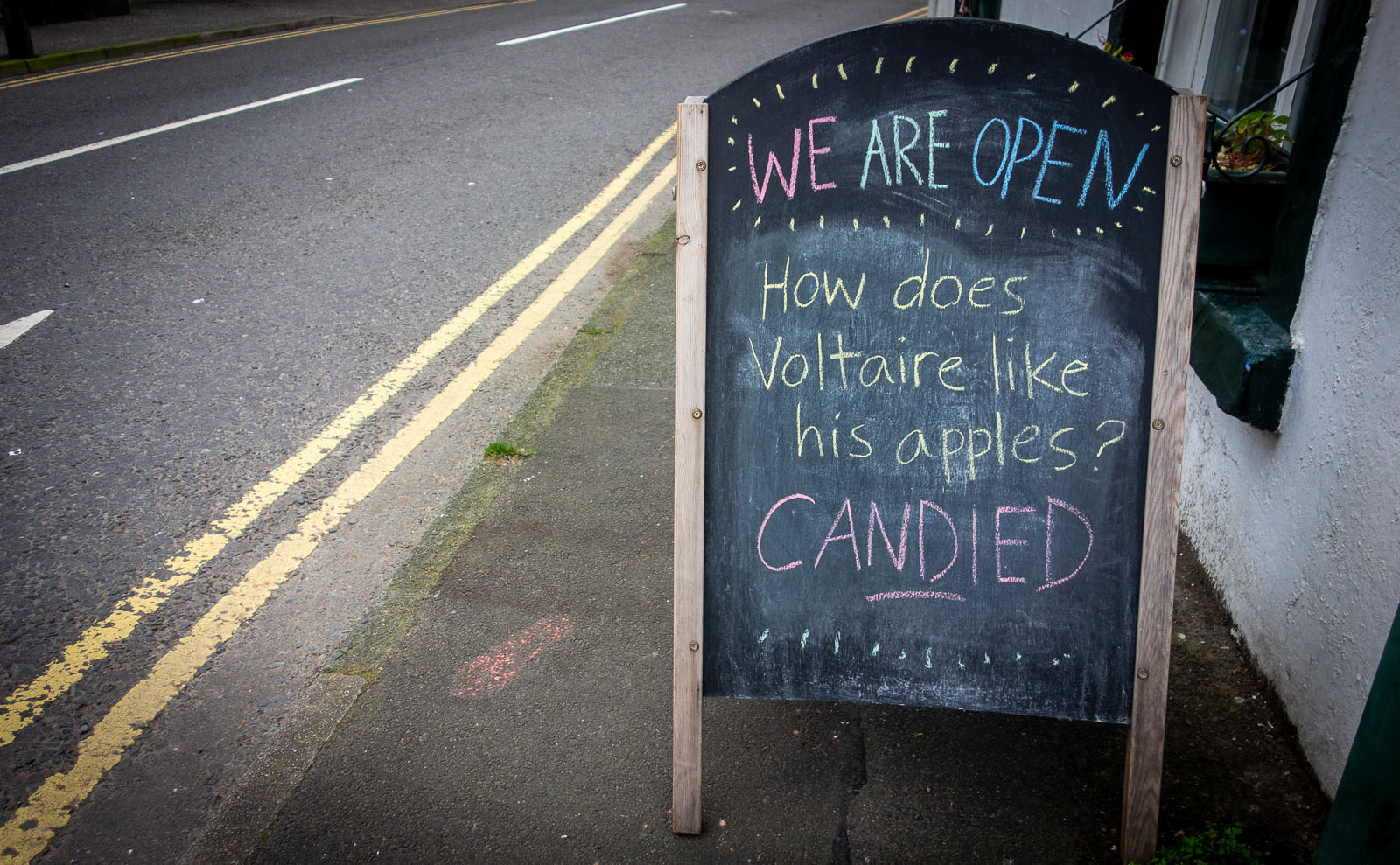 More Wigtown Bookshops
When we weren't mucking about with the shelves in our shop or — let's be honest — eating homemade soup and sandwiches at ReadingLasses, we went hunting for books in the other shops.
This is The Book Shop, the largest secondhand bookshop in Scotland. It's also the setting for the memoir The Diary of a Bookseller by shop owner Shaun Bythell.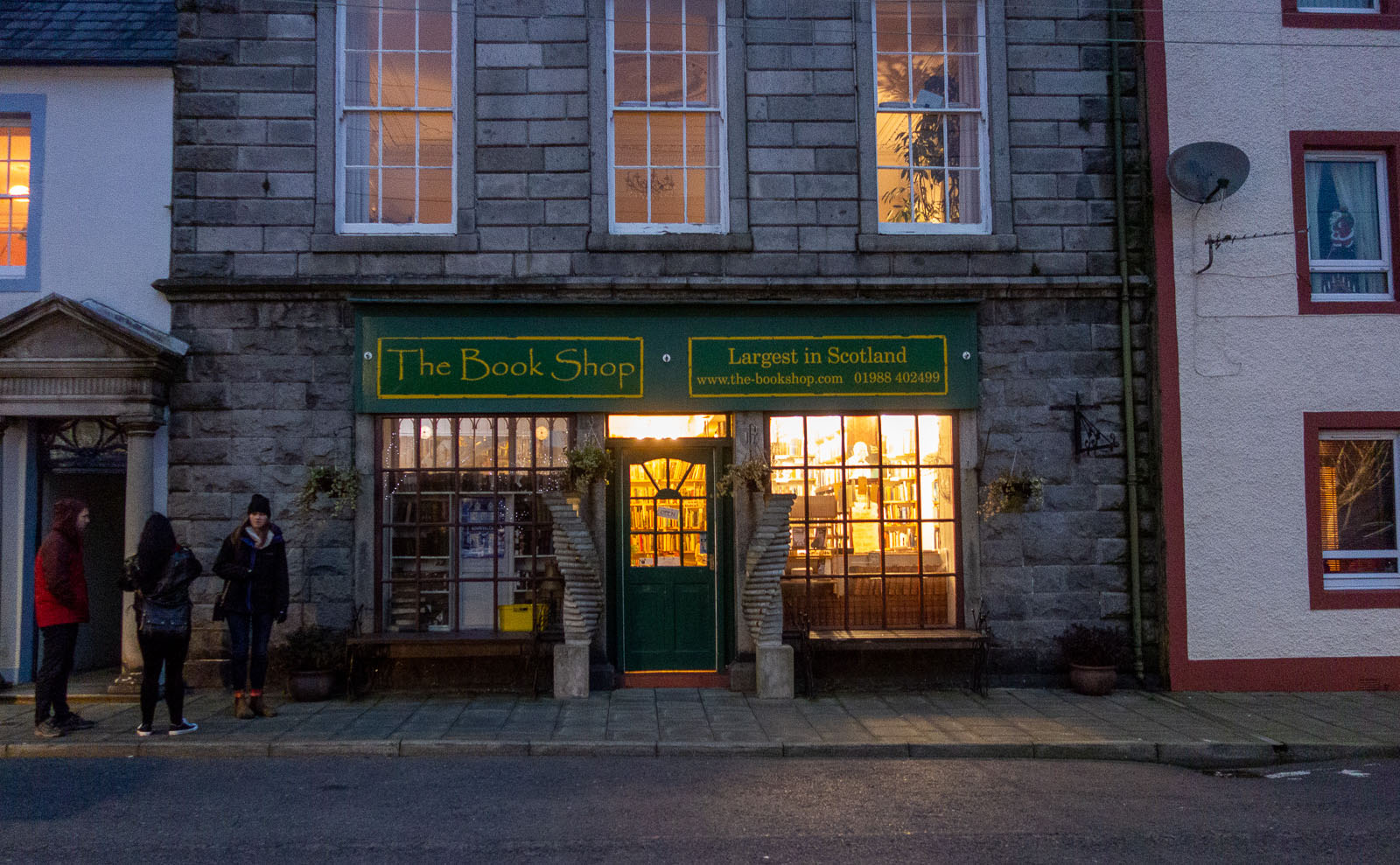 Shaun may hold the keys to the door, but I think we all know that Captain, the shop cat, is the real boss.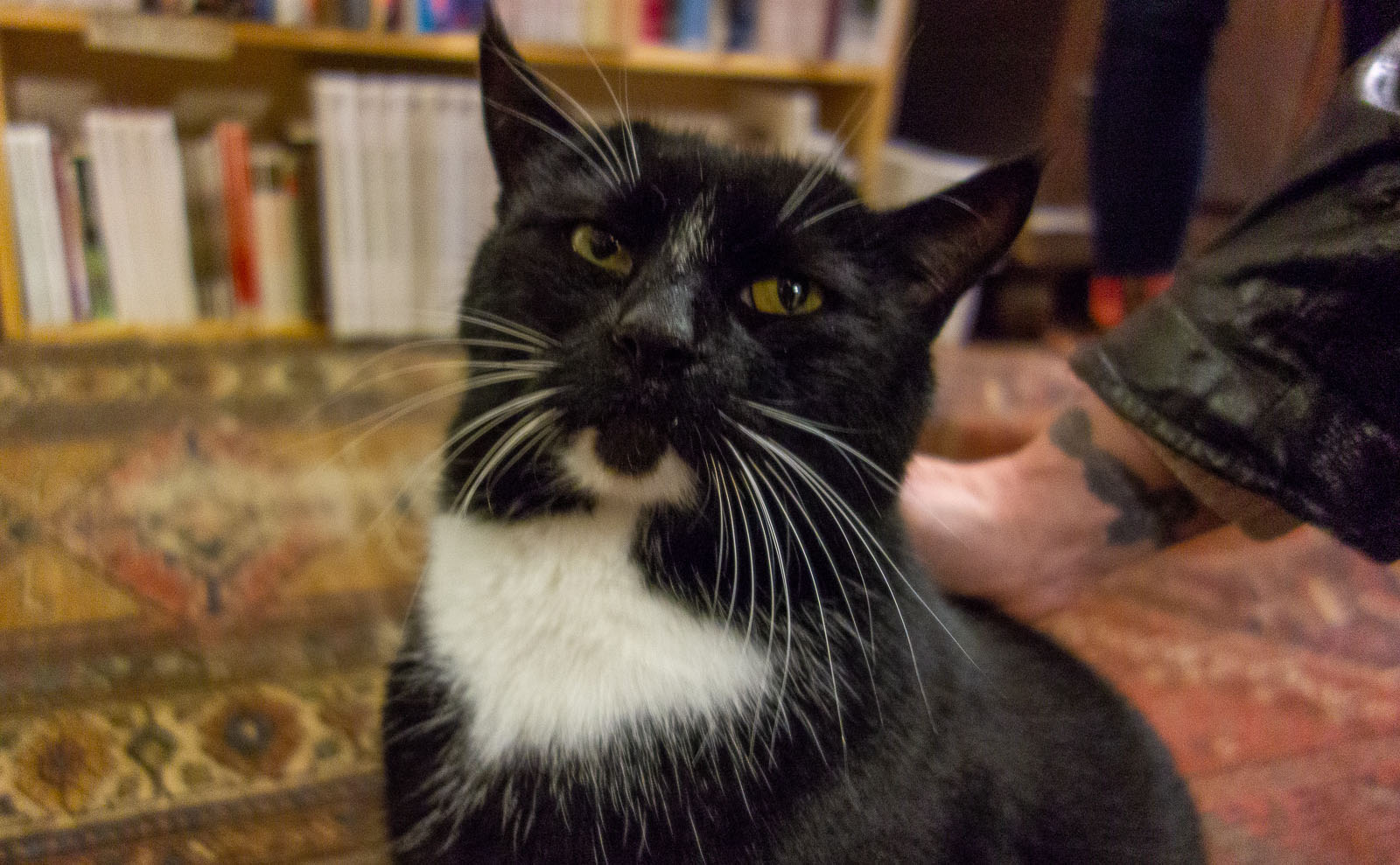 You hate to see it, but we kind of understand it.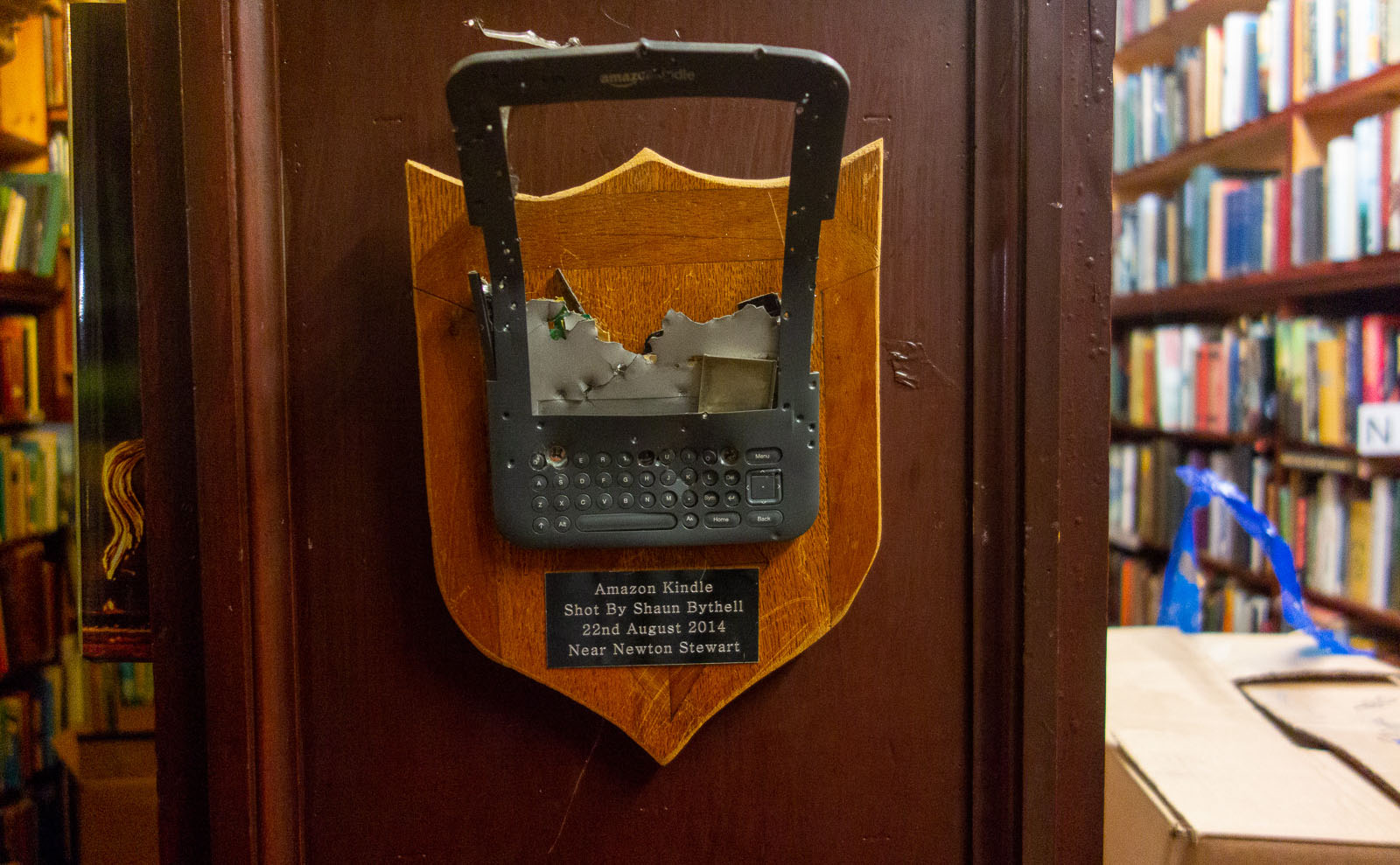 This quote is quite relateable.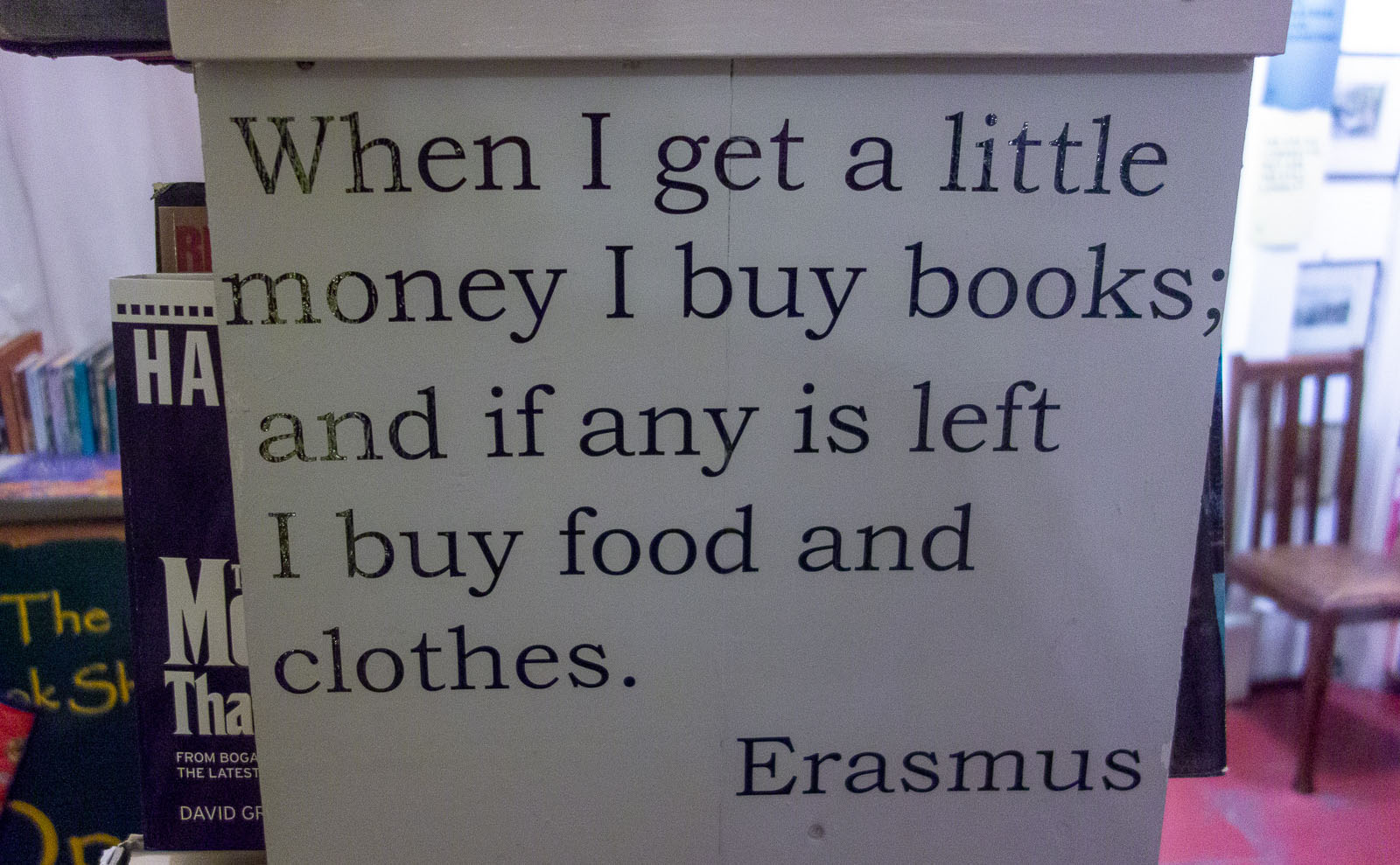 Remember that terribly awesome (awesomely terrible?) Candide pun on our sandwich board? It compelled one of our favorite people in Wigtown to come into the shop to meet us. Her name is Ruth Andersen, and she's the owner of the newest bookshop in town: Well-Read Books of Wigtown.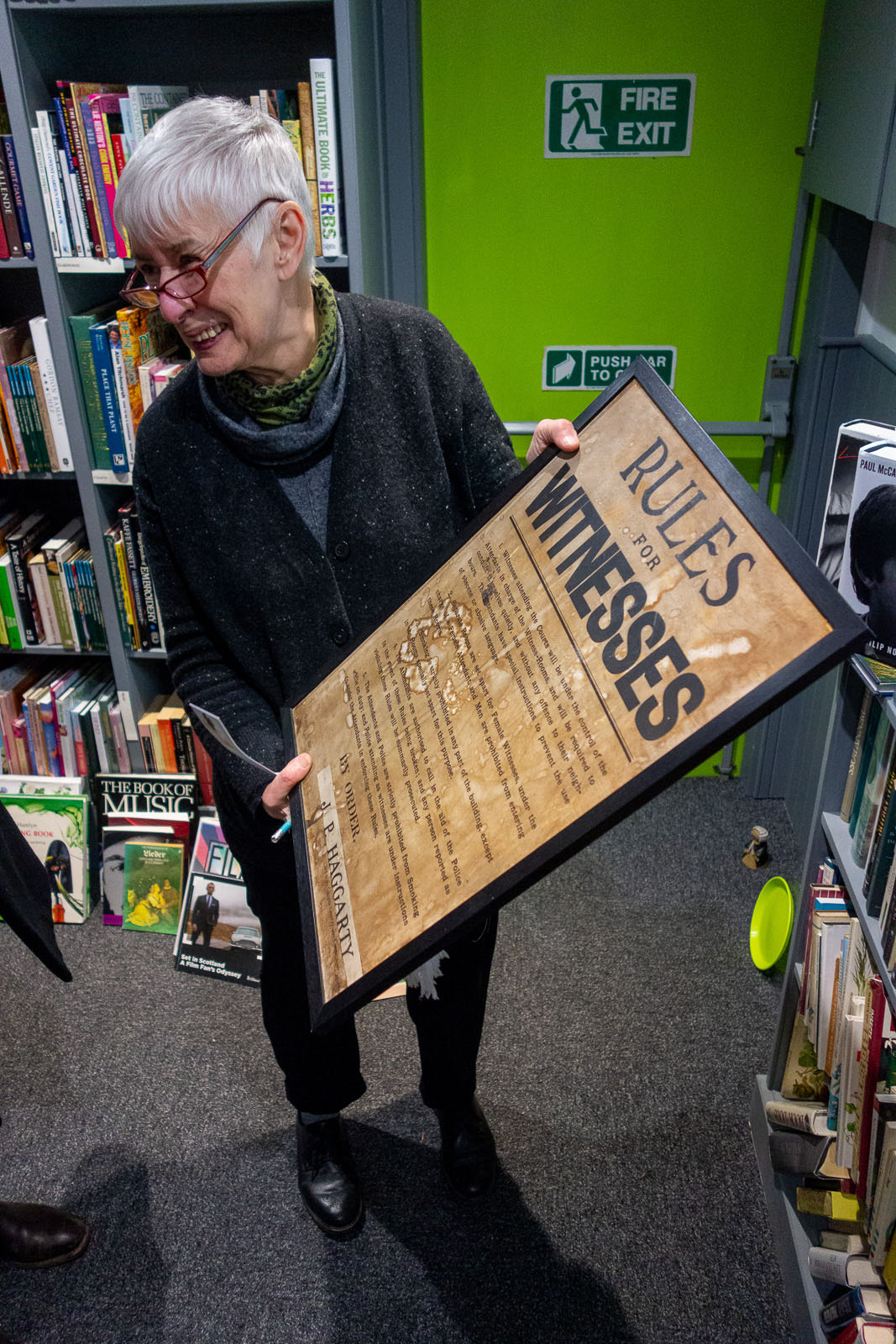 A former barrister, she's as well read as you'd expect and twice as charming. Her accent, sense of humor, and warm welcome were a delight. Her bookshop is beautifully curated; everywhere we looked, we saw books we wanted to take home with us.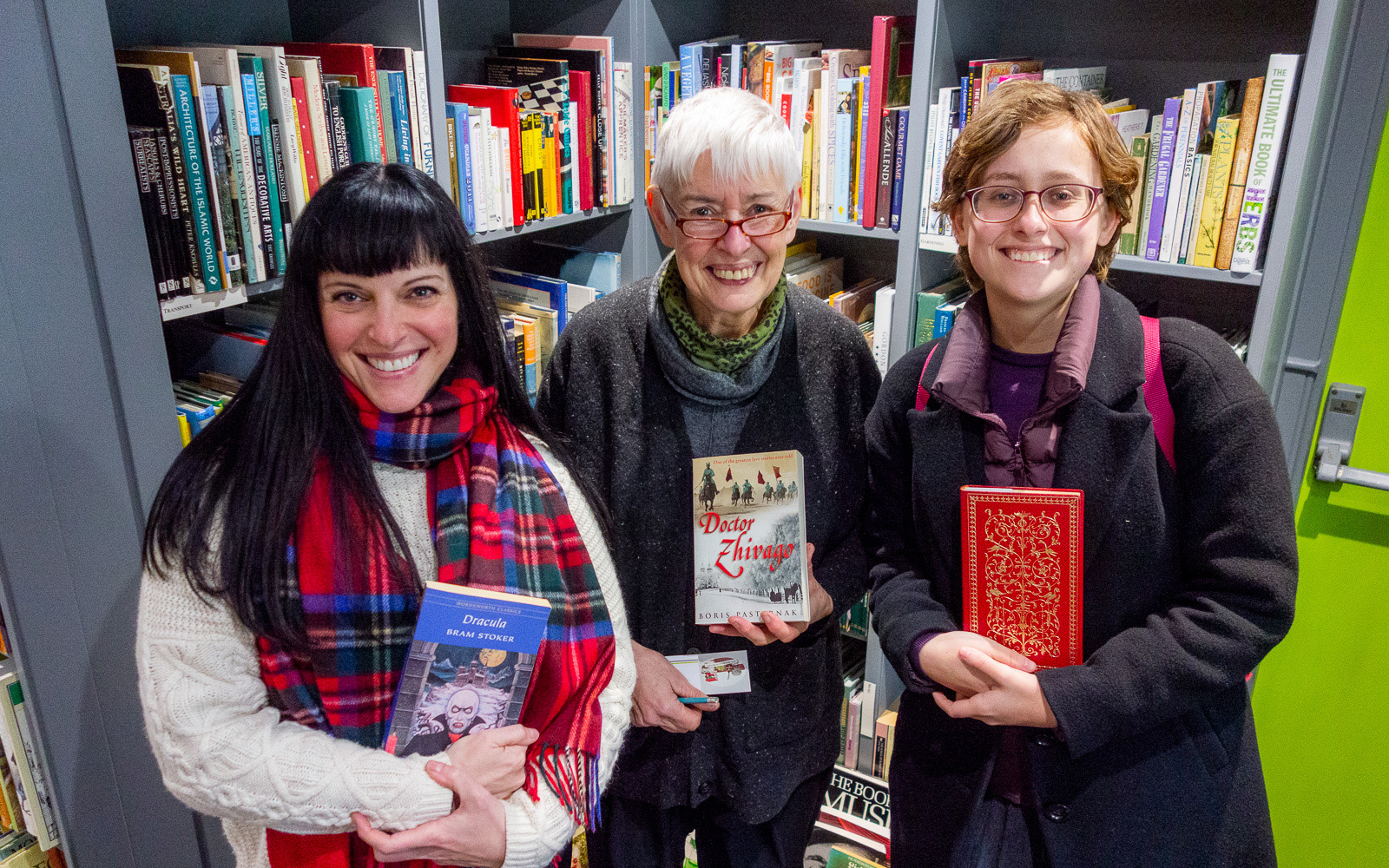 There is also a very comfy couch that invites you to relax and read for a while.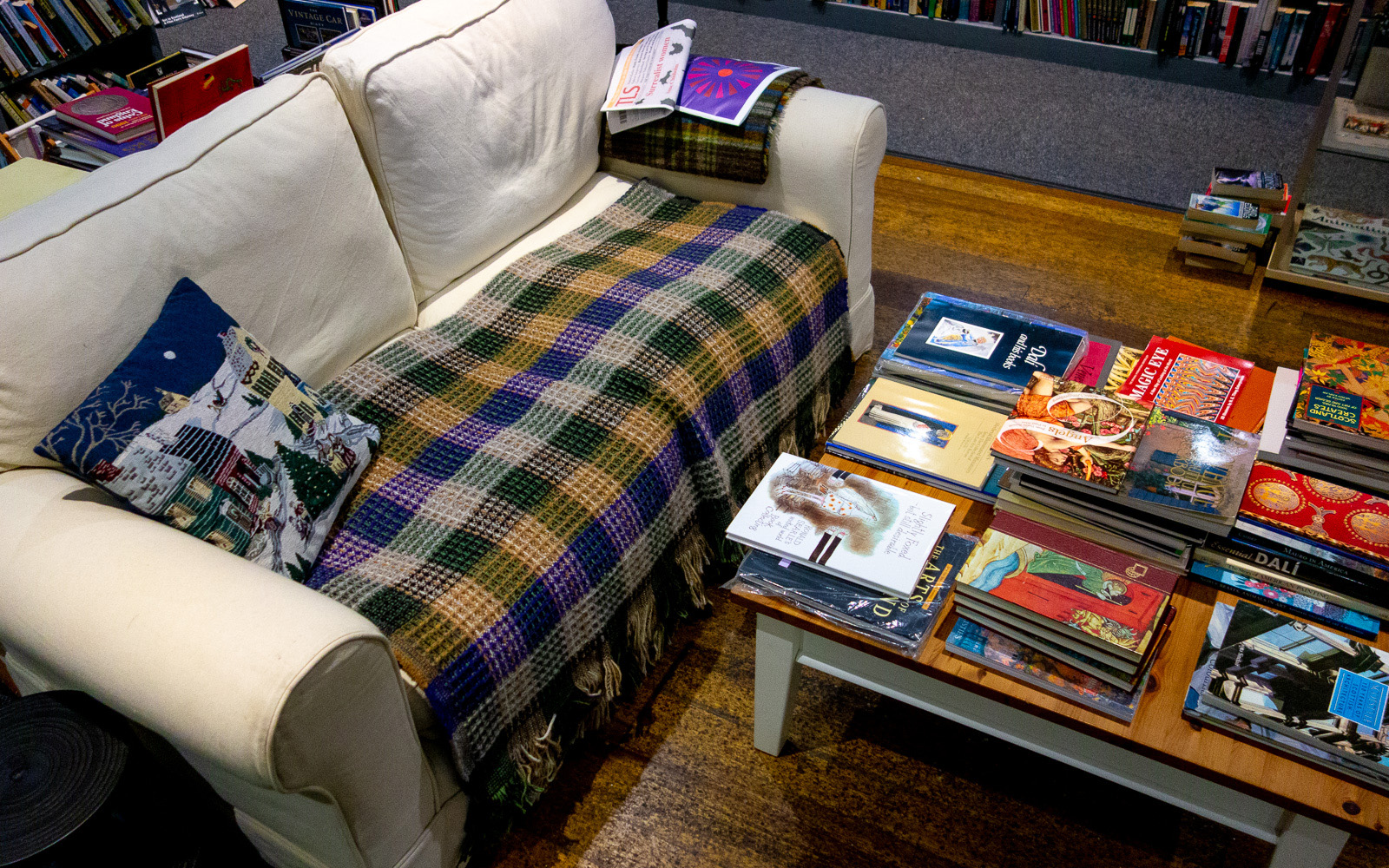 We were traveling in Scotland with Anne Bogel of Modern Mrs. Darcy and the What Should I Read Next? podcast. Anne was lucky enough to capture a delightful conversation with Ruth for Episode 171 of her podcast.

The Great Outdoors of Wigtown
On one very memorable day, we taped a sign to the shop door and headed out for a hike across the very green, very (very, very, very) windy shore of Wigtown Bay, where we met some sheep, got our feet stuck in the mud, enjoyed the bracing air, and generally tried to not be blown away to the Isle of Man.
The weather was quite lovely when our excursion began.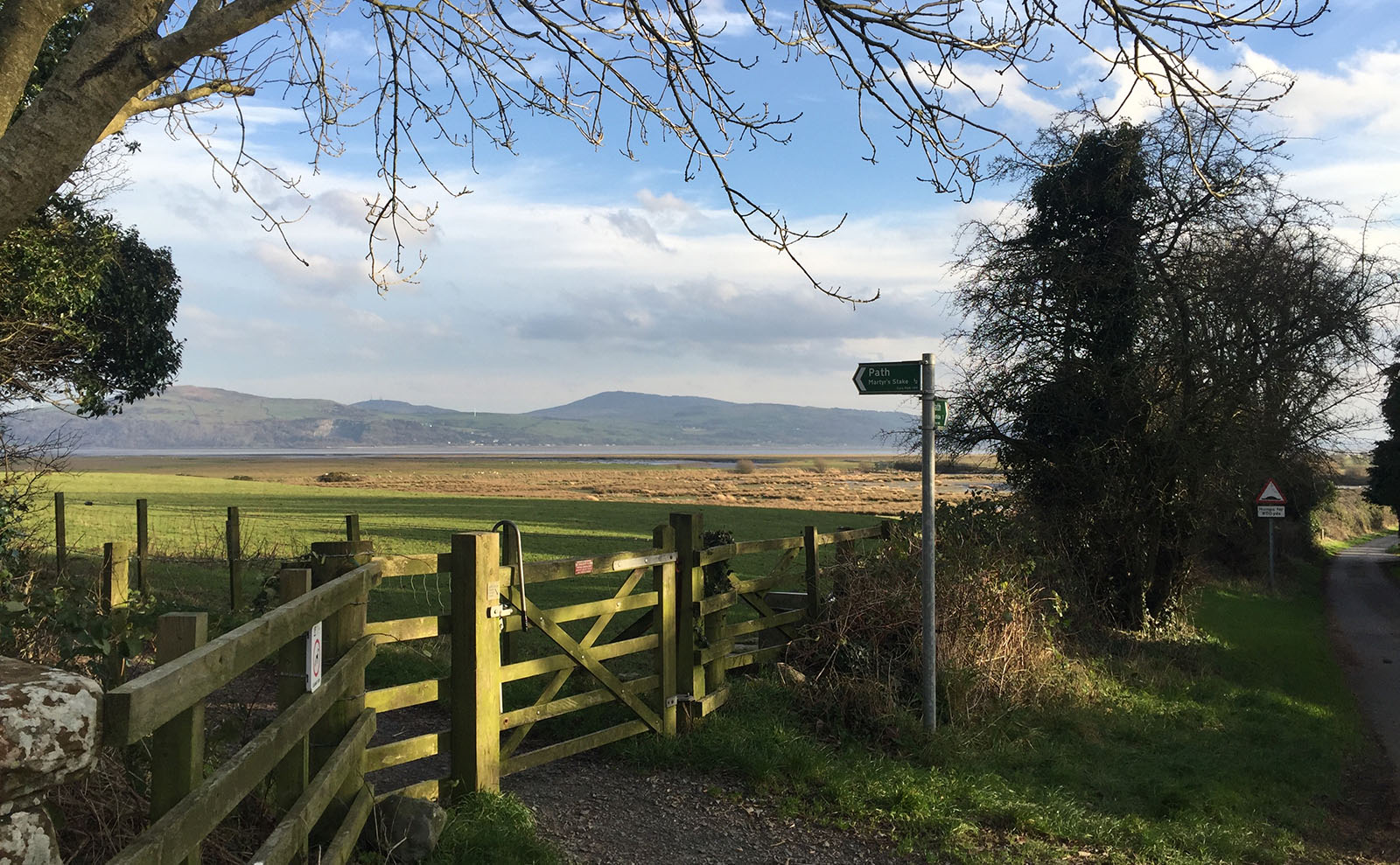 But the breeze was gathering the clouds in the sky.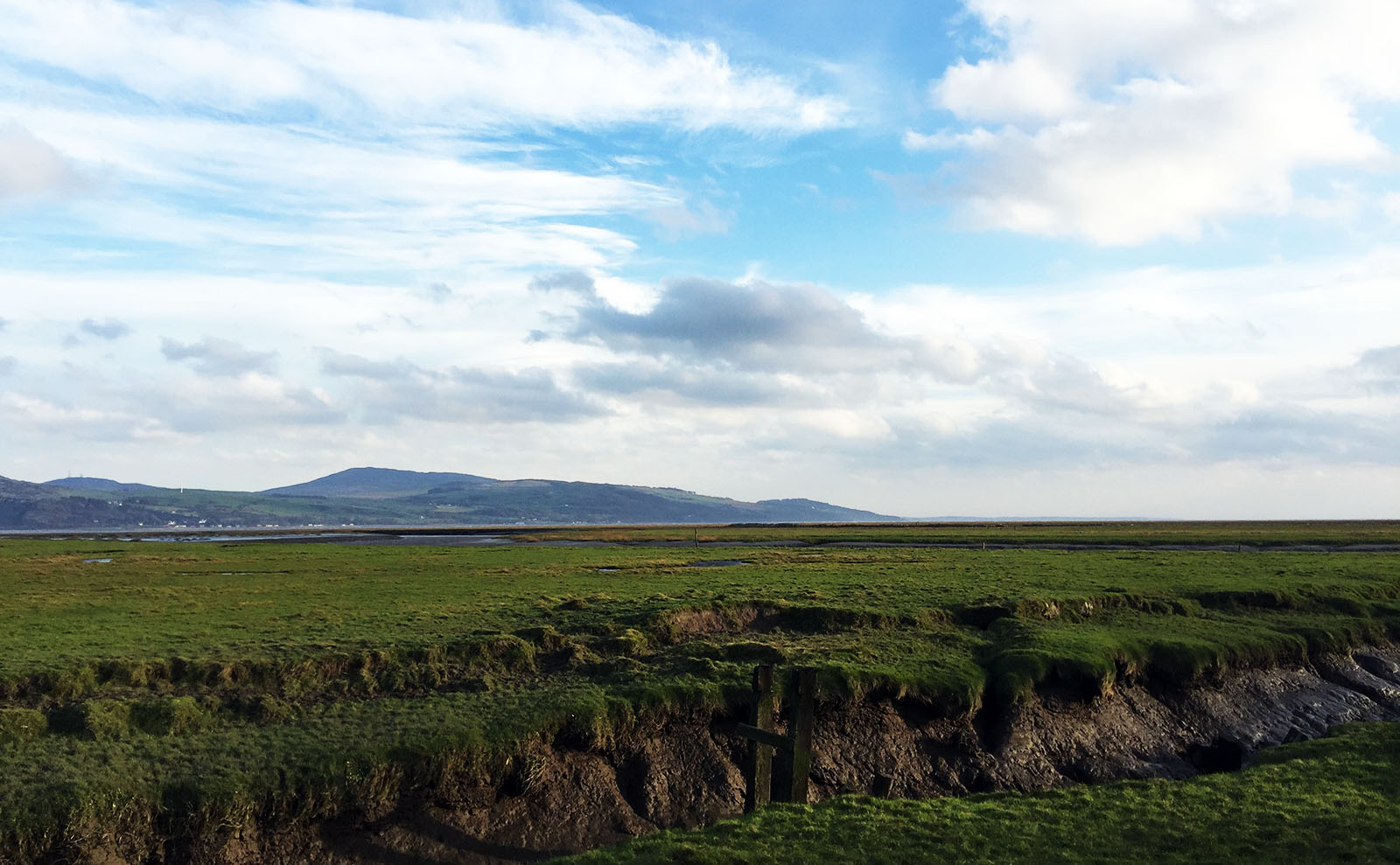 Soon we were being whipped by the wind.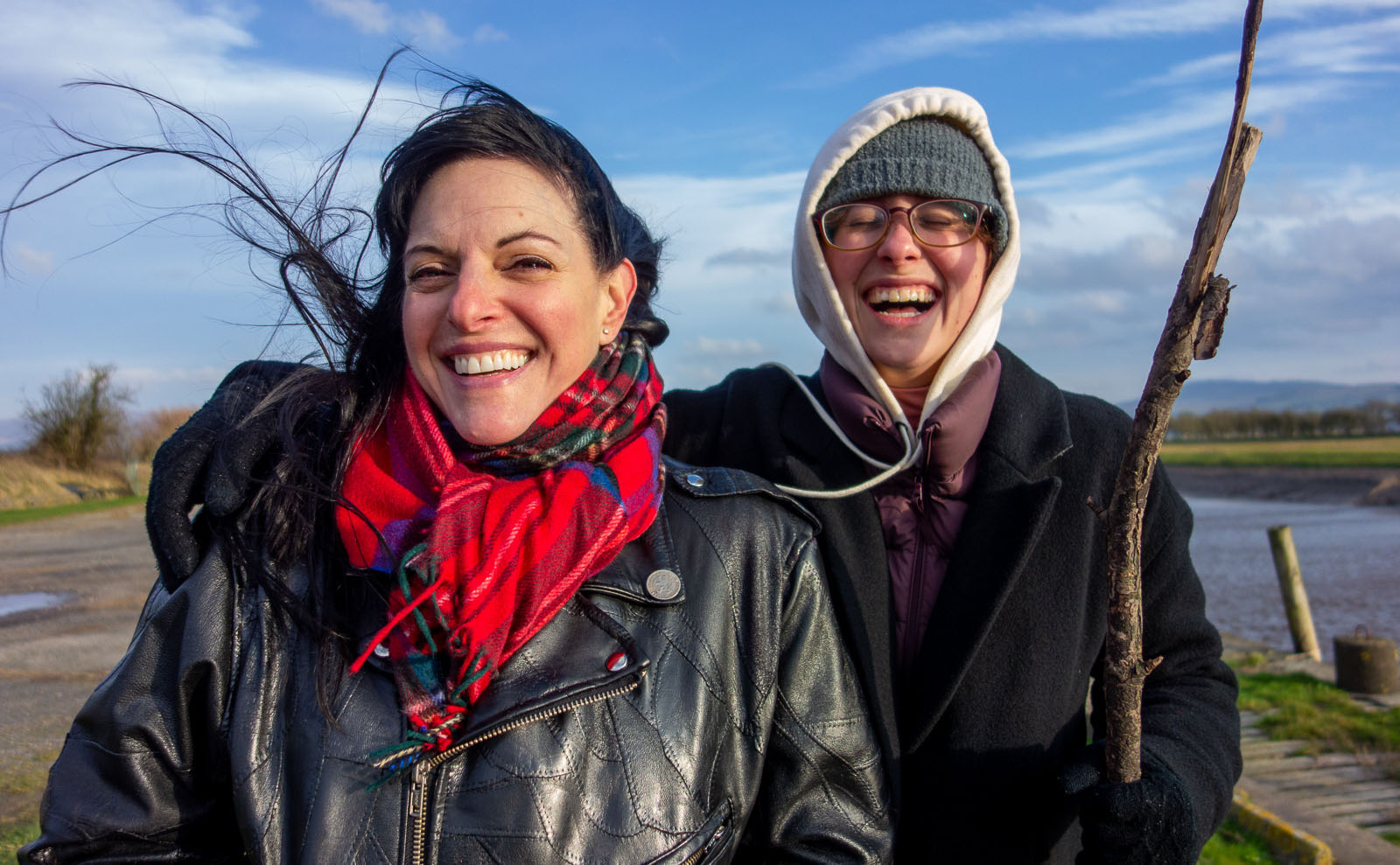 But we persevered and survived the trek through a sheep pasture, eventually arriving back in town — where we immediately retired to a café for cake and conversation.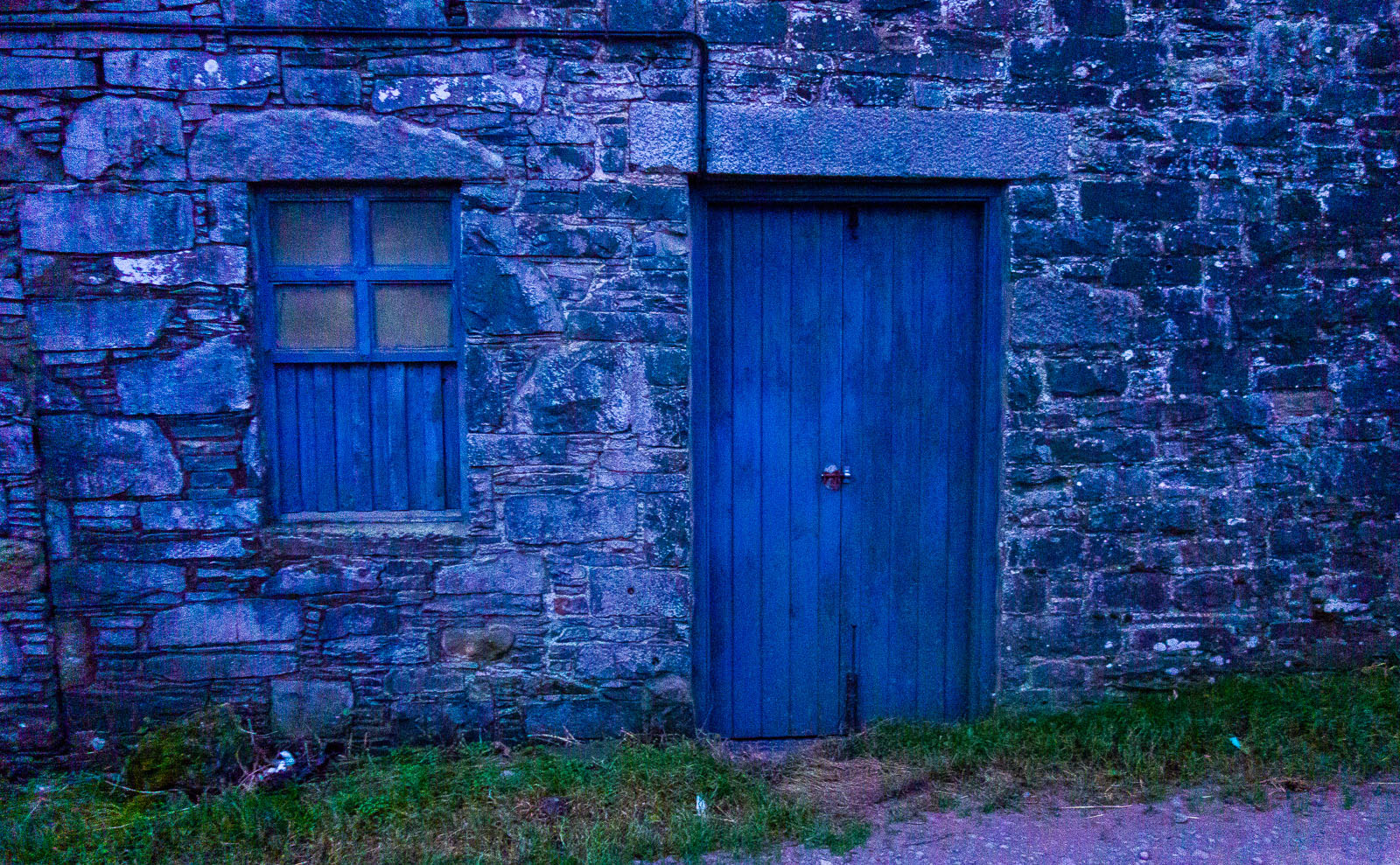 On another adventure in the surrounding area, we met a friendly horse at dusk. He seemed ready to impart wisdom or send us on a side quest.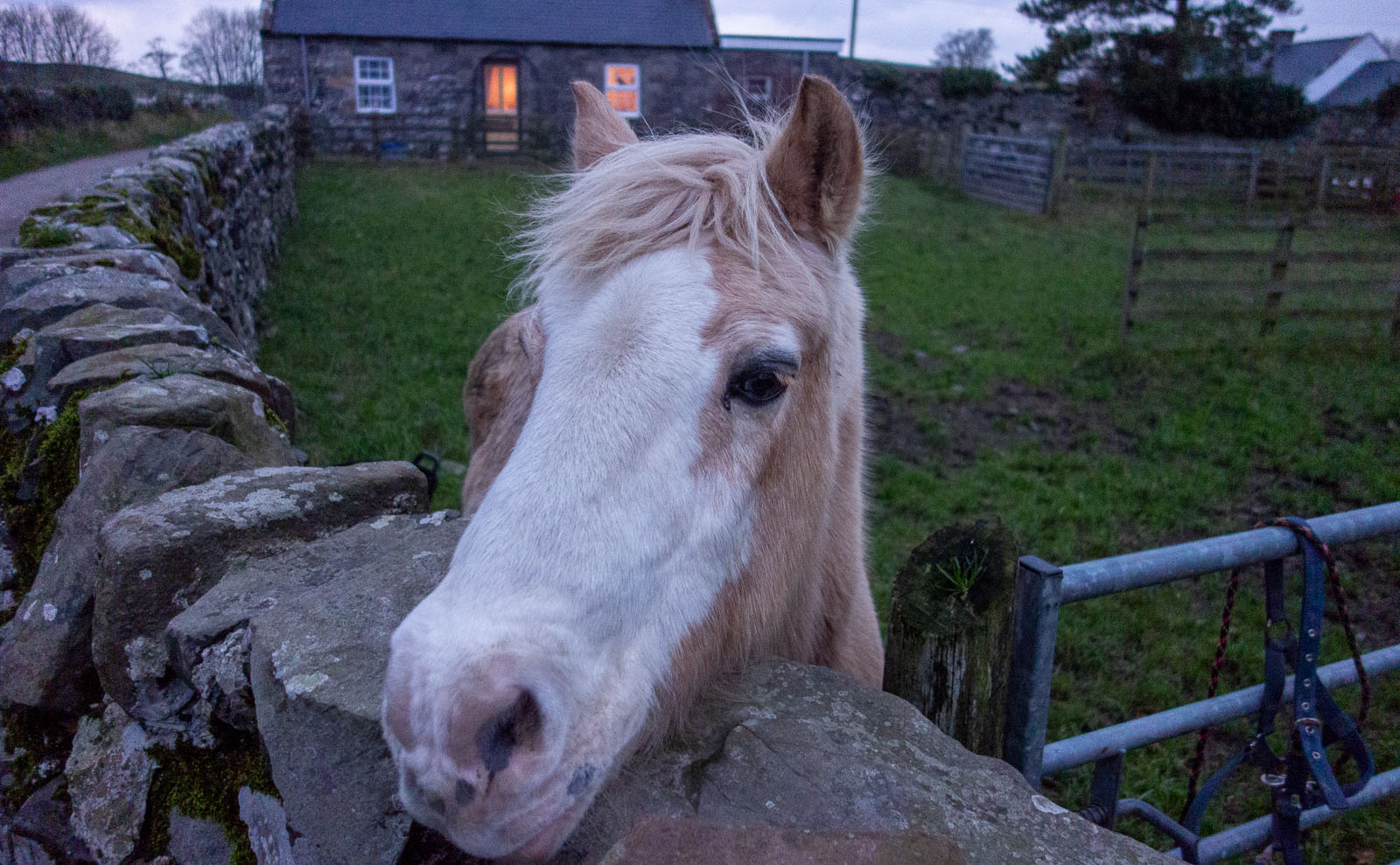 Not pictured but very enjoyable: drinking beer in the pub while playing board games, exploring nearby ruins of a manor house, driving through the rolling hills between Edinburgh and Wigtown, jacket potatoes and burgers and haggis, sitting by a fireplace with a good book. (For more photos and stories, visit Modern Mrs. Darcy's post about our trip.)
If you've even been curious about what it's like to run a bookshop or you're craving an escape to a town devoted to the quiet pleasures of reading, this might be the trip for you.

If you go…
For full details about the experience and to check availability, visit The Open Book Airbnb listing.