The right book can instantly transport you to anywhere — and anytime — in the world. Every Thursday, we recommend one of our favorite books with a strong sense of place so you can see the sights, meet remarkable people, go on exciting adventures, and feel big feelings. Bonus: You don't even have to put on pants.
This post is part of our 'Weekend Getaway' series.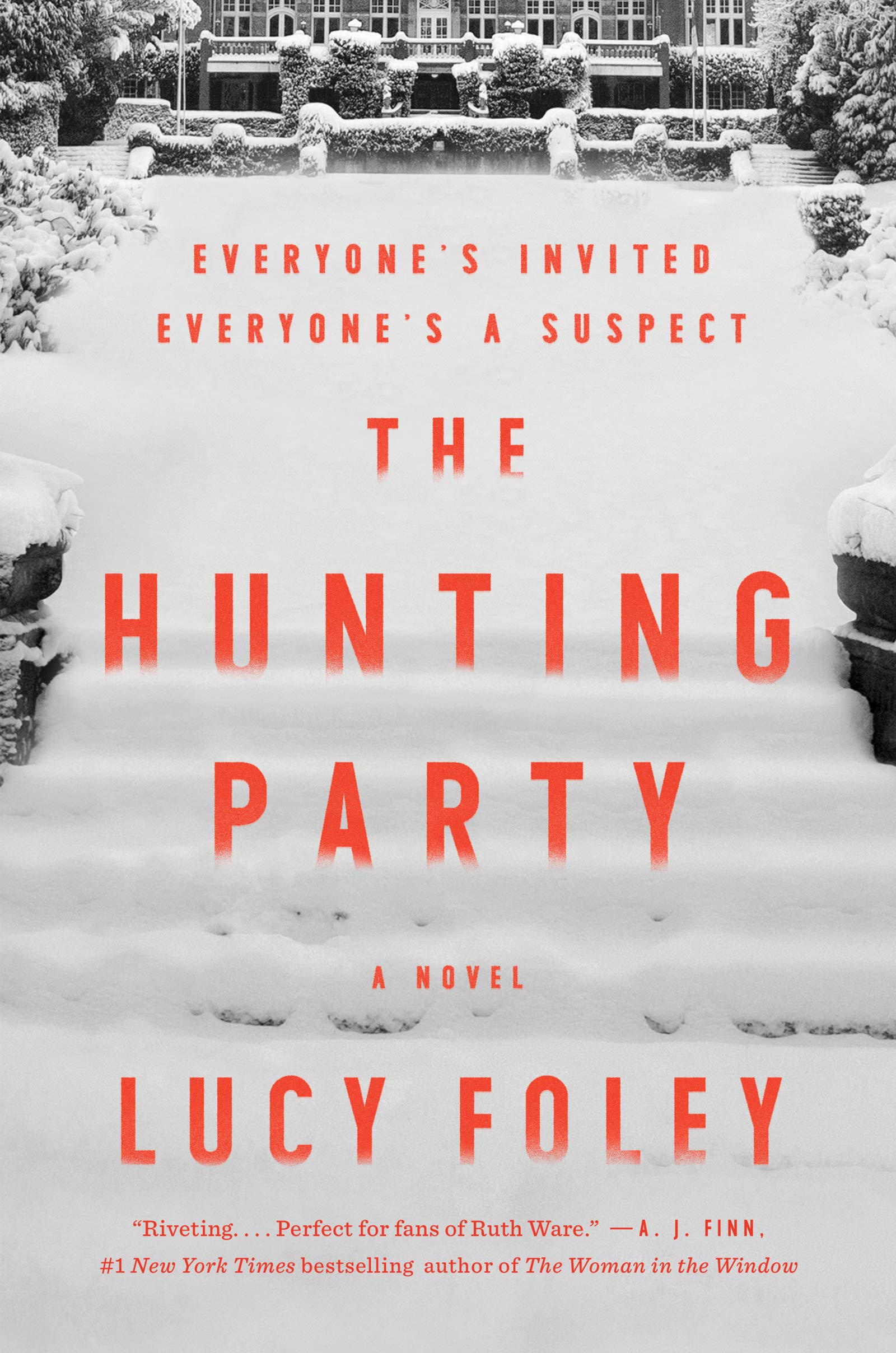 This weekend, escape from the city to breathe the fresh air of the Scottish highlands. A roaring fire, fresh-fallen snow, a cozy lodge, and the last holiday of the year with some of your favorite people in the world. What could possibly go wrong?!
It's a tradition: Every December 31, nine thirty-something friends from Oxford travel to an exotic location to ring in the new year together. This time, they're vacationing at an isolated hunting lodge in Scotland — and their celebration goes horribly, fabulously wrong.
The trip begins, as a thrilling adventure should, on a train from London to Scotland. There's a decided party atmosphere on board as the old friends drink bubbly and get caught up on each others' lives. But by the time they reach the snow-bound lodge of Loch Corrin, it's painfully evident to all of them that something is off among their formerly tight-knit crew. As the year slowly winds down, tensions ratchet up until eventually, one of them is dead — and another one of them did it.
Author Lucy Foley gleefully vamps on the tropes of Golden-Age mysteries — the train, the isolated manor house, the epic snowstorm, the secrets, the muuurrrder — but it's all got a modern and lethal edge. Foley pushes the characters — vixen, good girl, playboy, charming gay couple, blissful marrieds with a baby — beyond archetypes into well-rounded, messed-up humans with debilitating secrets and quietly nursed bitterness. They're gossipy and backstabbing, their friendships are corrupted, and what looks like love is really obsession, habit, and tradition. Plus, there's a questionable (but distractingly handsome) caretaker, an unpredictable hostess with secrets of her own, and the forbidding landscape of the Scottish highlands.
By the time the New Year's Eve party begins, they're all sick of each other and feeling claustrophobic when a blizzard traps them together.
A handful of strategically placed red herrings will keep you guessing, and an unusual structure builds white-knuckle suspense. The story unfurls in chapters that alternate between 2 January — when the murder has already been committed — and 30 and 31 December, when the friends are still pretending to have fun together. Our narrators are two of the women and Doug, the caretaker, with not a single reliable voice to be found. Their accounts circle the truth in ever-tightening concentric rings, and when it's finally revealed, it's a stunner.
This sharp, carefully sculpted thriller flawlessly captures the desperation and optimism of New Year's Eve, as well as the frosty, bleak beauty of a Scottish winter.
New Year's Eve. The loneliest night of the year, even if you're with people. Even before my life fell apart. — Lucy Foley
This thriller (336 pages) was published in February of 2019 by William Morrow. The book takes you to New Year's Eve in rural Scotland. Melissa read The Hunting Party and loved it; it wouldn't be on our site if she didn't recommend it.
Bookshop.org is an online bookstore with a mission to financially support independent bookstores and give back to the book community.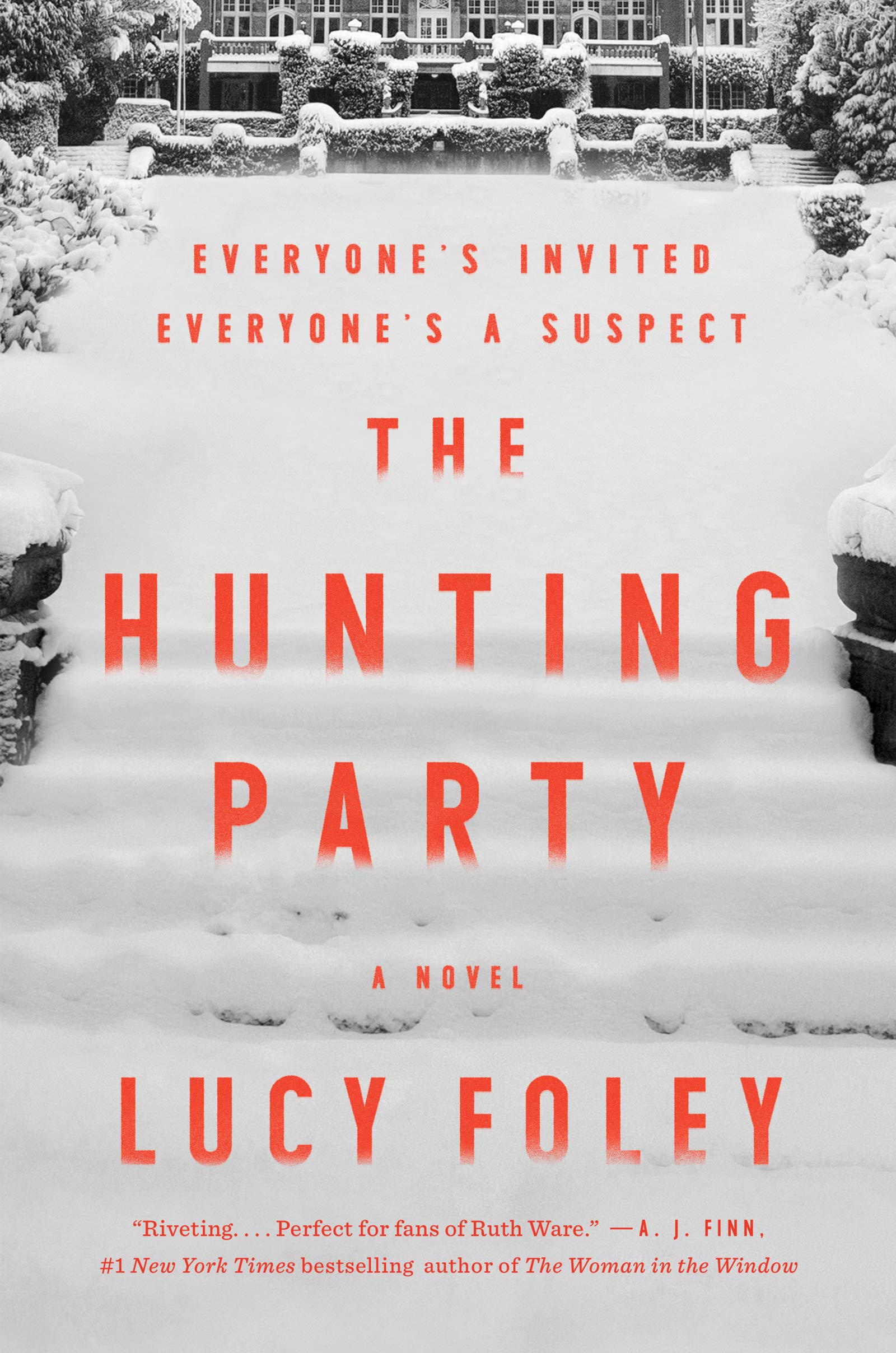 Top image courtesy of Jamie Street.