Until now, the ideal library of our imaginations was lined with floor-to-ceiling bookshelves stocked with appropriately creaky leather volumes. But the thoroughly modern, light-infused, open-air VAC library in Hanoi makes a strong argument for fresh air and a koi pond.
VAC stands for three Vietnamese words: vườn (garden), ao (pond), and chuồng (cage).
As its name implies, the library is a mashup of urban farm, playground, and library. Its inviting, climbable wooden frame houses books and a miniature, solar-powered ecosystem — a fish pond, a chicken coop, a garden — to teach kids about sustainable food production and ecology.
The project was designed to be educational, it's also a playland for kids of all ages, featuring cubbyholes for curling up with a book, wooden beams that beg to climbed, and concrete stepping stones to visit the resident chickens and koi carp.
The aquaponic system that fuels the whole enterprise is a marvel of re-use: Waste from the koi pond and the chicken cages becomes fertilizer in the garden to help the veggies grow. After the waste is filtered out, water is returned — clean and fresh — to the pond. It's self-sustaining and elegant.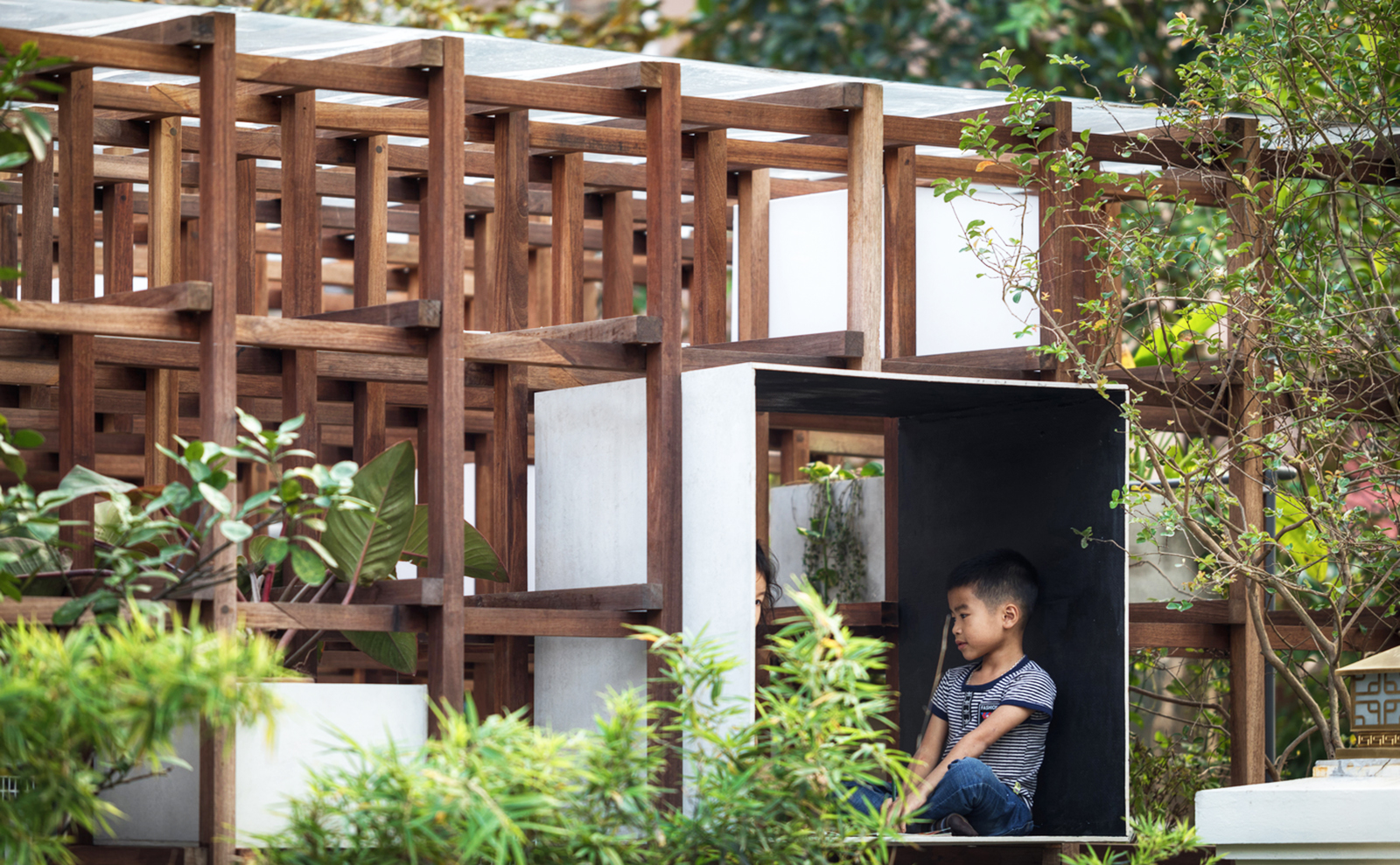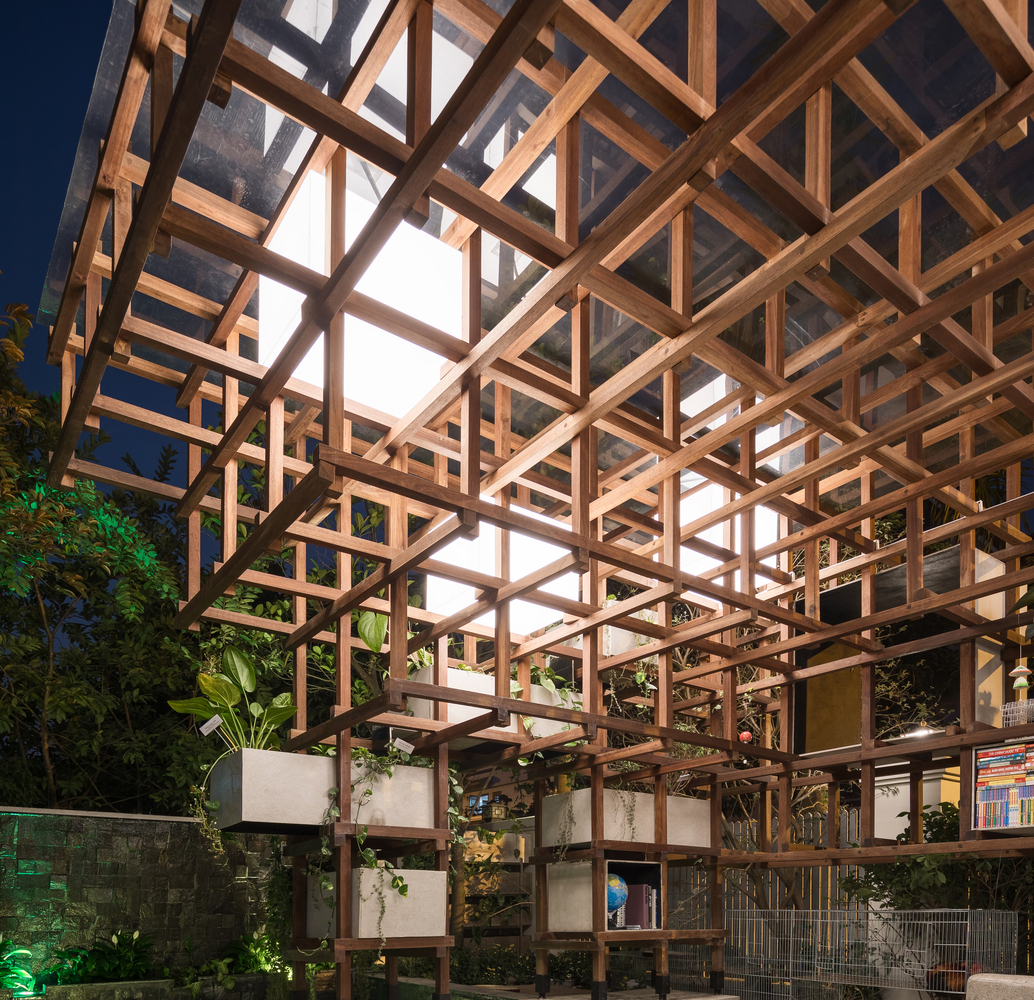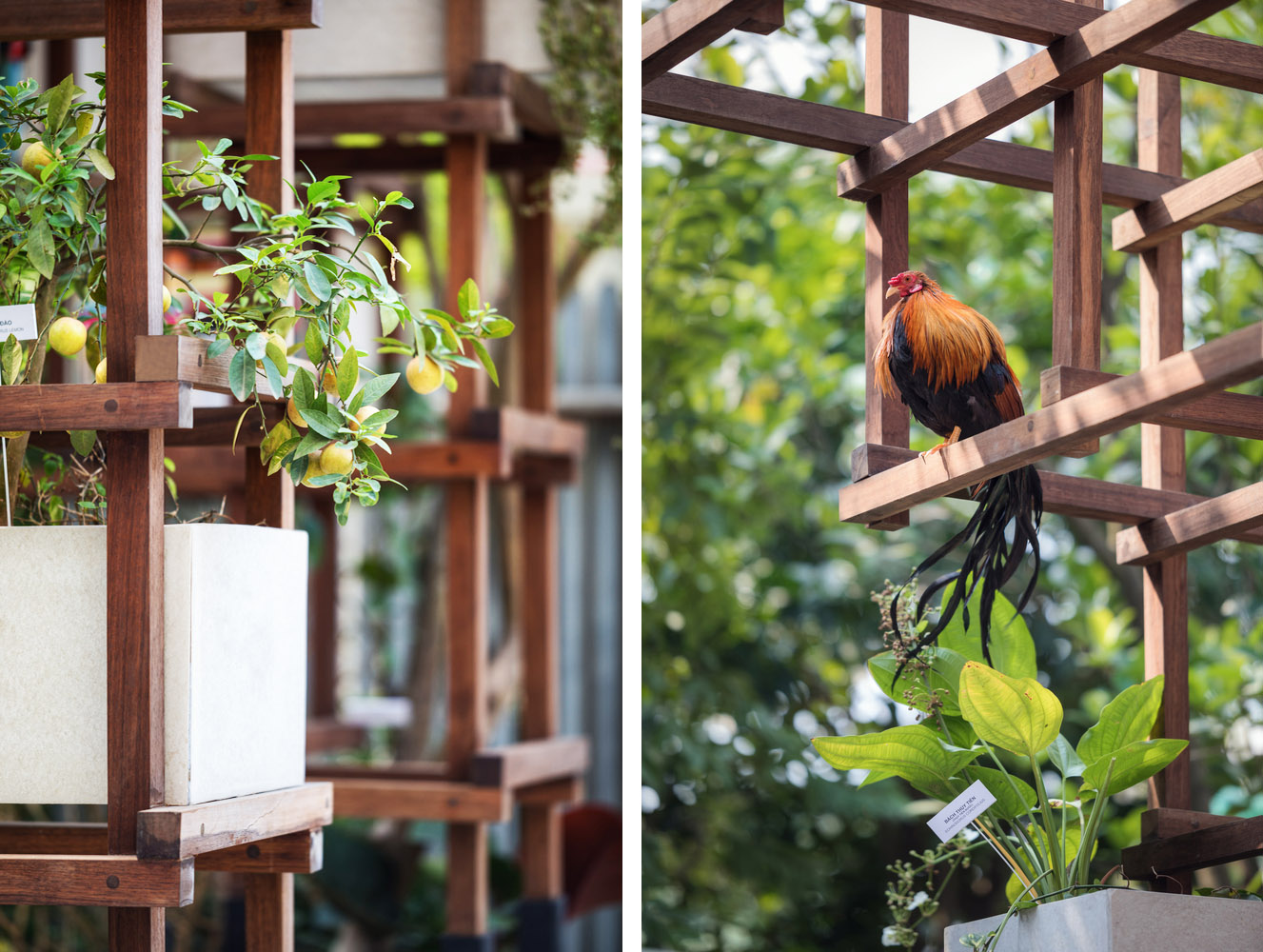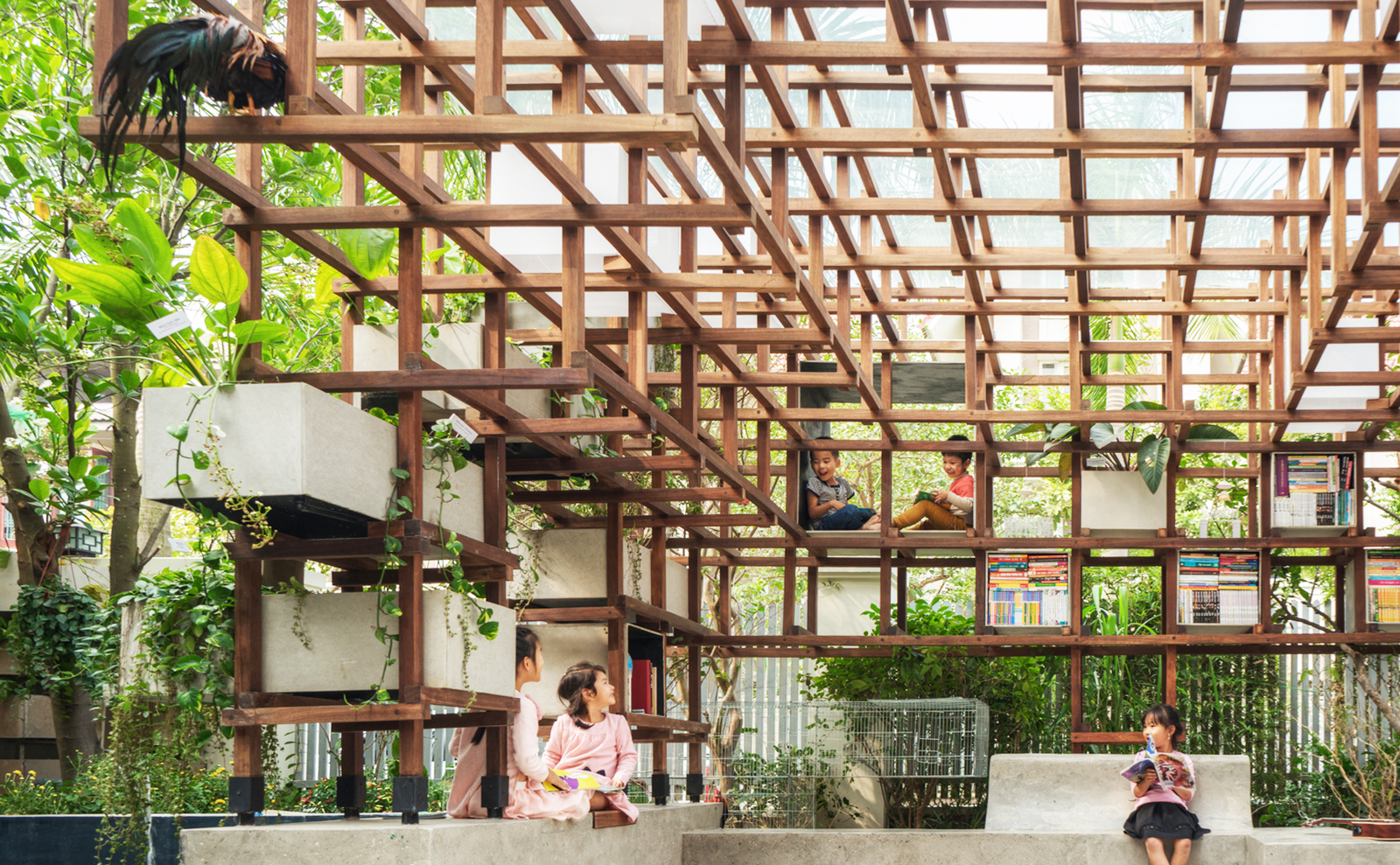 There are more stunning photos and super-cool architectural drawings at ArchDaily; all photos copyright Thai Thach and Viet Dung An.
Top image courtesy of Thai Thach and Viet Dung An.