Typewronger Books in Edinburgh is the bookish haven of your dreams: a cozy shop that only sells the good stuff with a literary magician behind the counter, providing books and commentary that answer your heart's desire.

It's a most welcoming place. Red walls are lined with bookshelves that hold an excellent collection of fiction, nonfiction, and poetry curated by owner Tom Hodges. Music plays in the background at just the right volume, on vinyl, of course. And you're pretty likely to be offered wine or tea when you walk in the door. (We visited at Christmas time and scored a mince pie!)
Tom (we can call him Tom because we shared tea and mince pies and book talk) previously worked at some of the best bookshops to be found: Heywood Hill in London, Shakespeare and Company in Paris, and Desperate Literature in Madrid. It shows. He's created a convivial browsing experience with plenty of comfy retro chairs. The shop is large enough for solo browsing but small enough for eavesdropping on bookish conversations. And snuggled into shelves and nooks are irresistible vintage typewriters, including the past-meets-future Tweetwronger machine, a 1984 Adler typewriter that's connected to Twitter.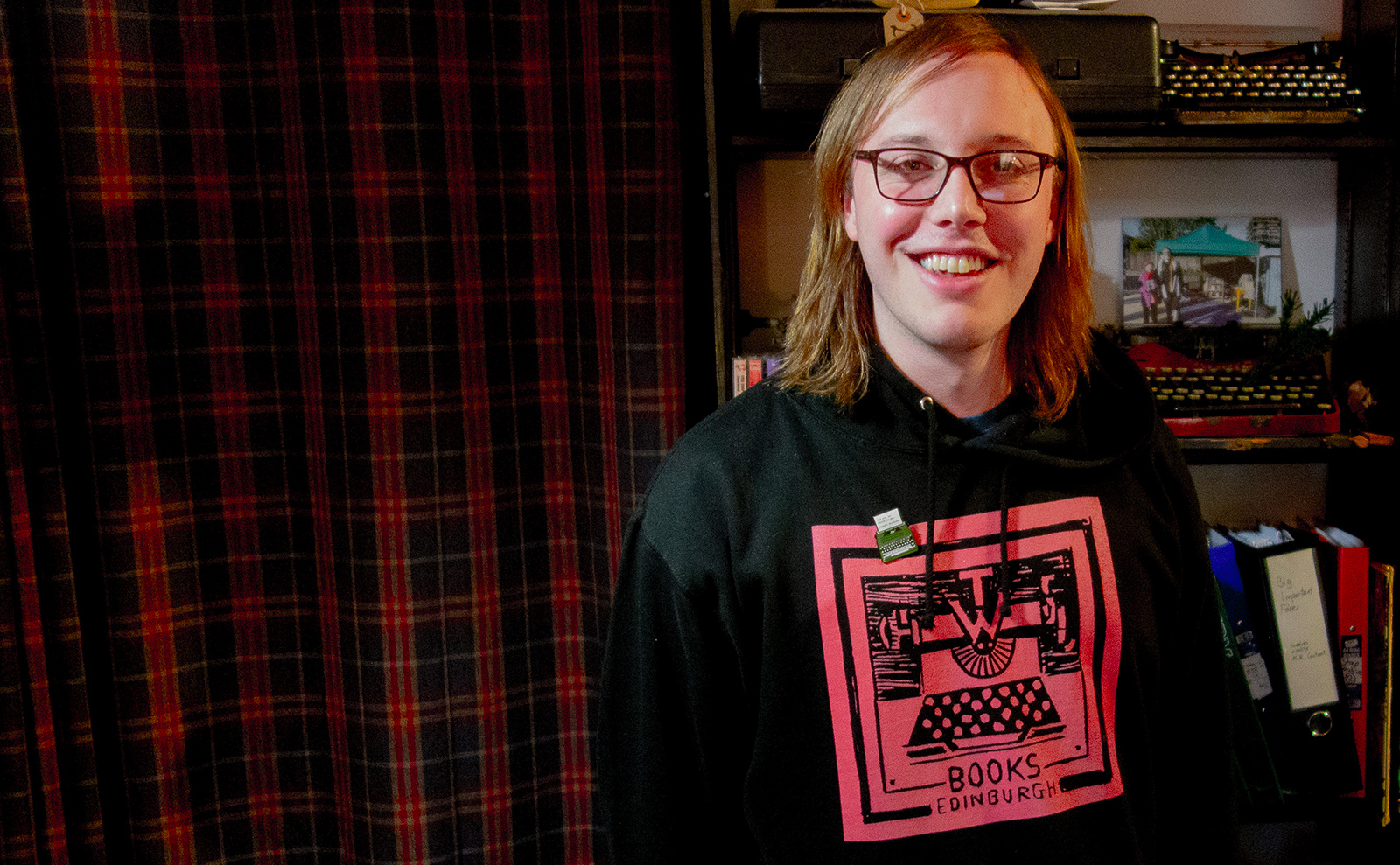 We browsed for ages and finally narrowed our haul to include a lovely edition of the golden age mystery The Santa Klaus Murder, a very-satisfying-in-our-hands Robert Louis Stevenson novel published under the Typewronger imprint (available exclusively at the shop), a Typewronger tote bag, and an origami dragon folded by Tom himself.
Typewronger regularly hosts in-store literary events like book release parties, holiday stories, and poetry readings, as well as an almost-anything-goes open mic night.
If you're not local, you can still enjoy Typewronger in your life. The shop offers a book subscription service with volumes selected by Tom, based on your reading preferences. Books are shipped in the UK, Europe, and overseas, and each package includes a personal letter, bookmarks, and an origami reading buddy.
We got a Typewronger subscription as a Christmas gift last year, and it confirmed what we suspected: Book mail is the best mail.
Here's a peek at how the books arrived, along with origami pets.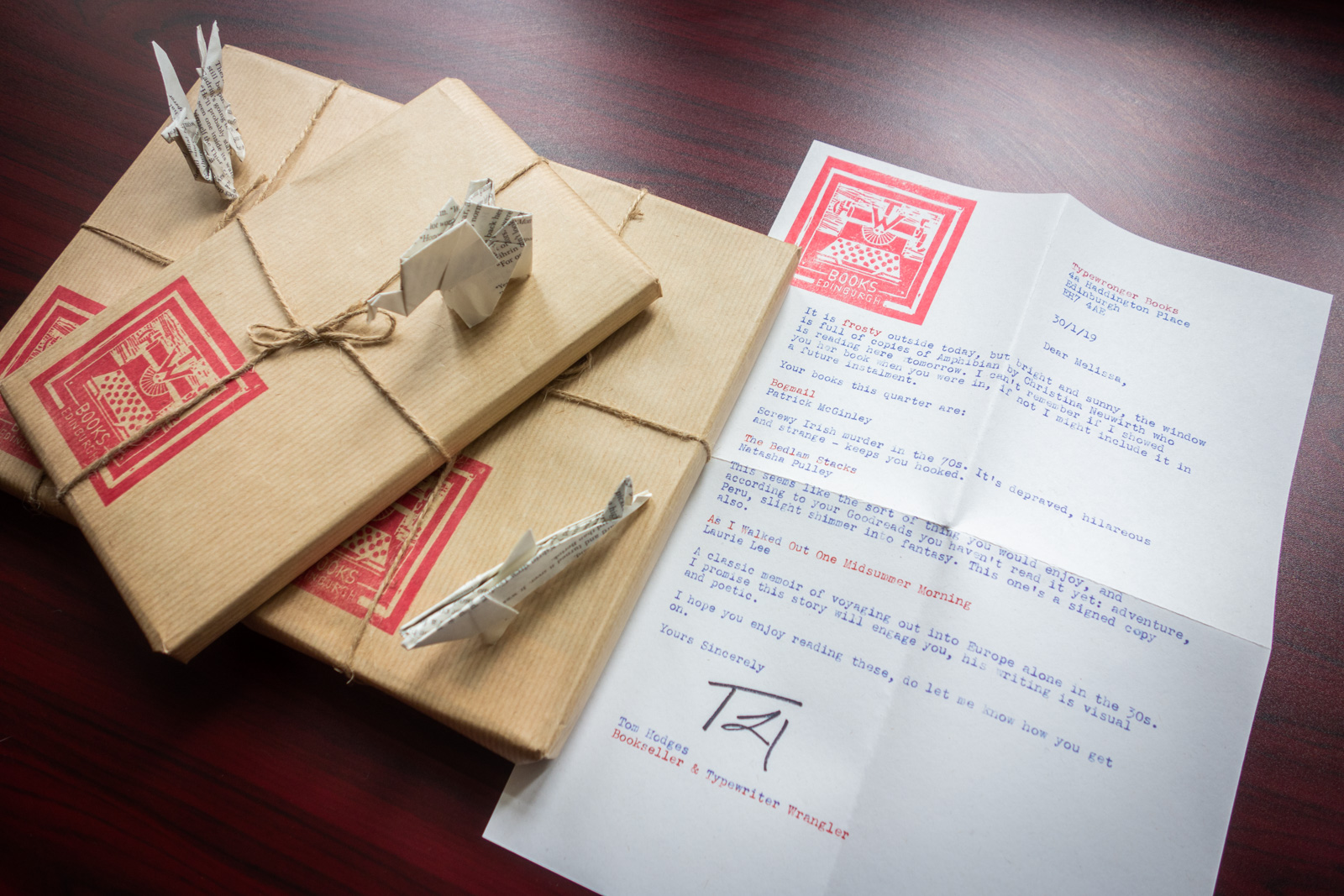 These were the surprises inside the crinkly brown paper. What's more wonderful than explaining to someone the kind of books you like and having them nail it?! (We loved The Bedlam Stacks so much, we included it in our Reading Atlas.)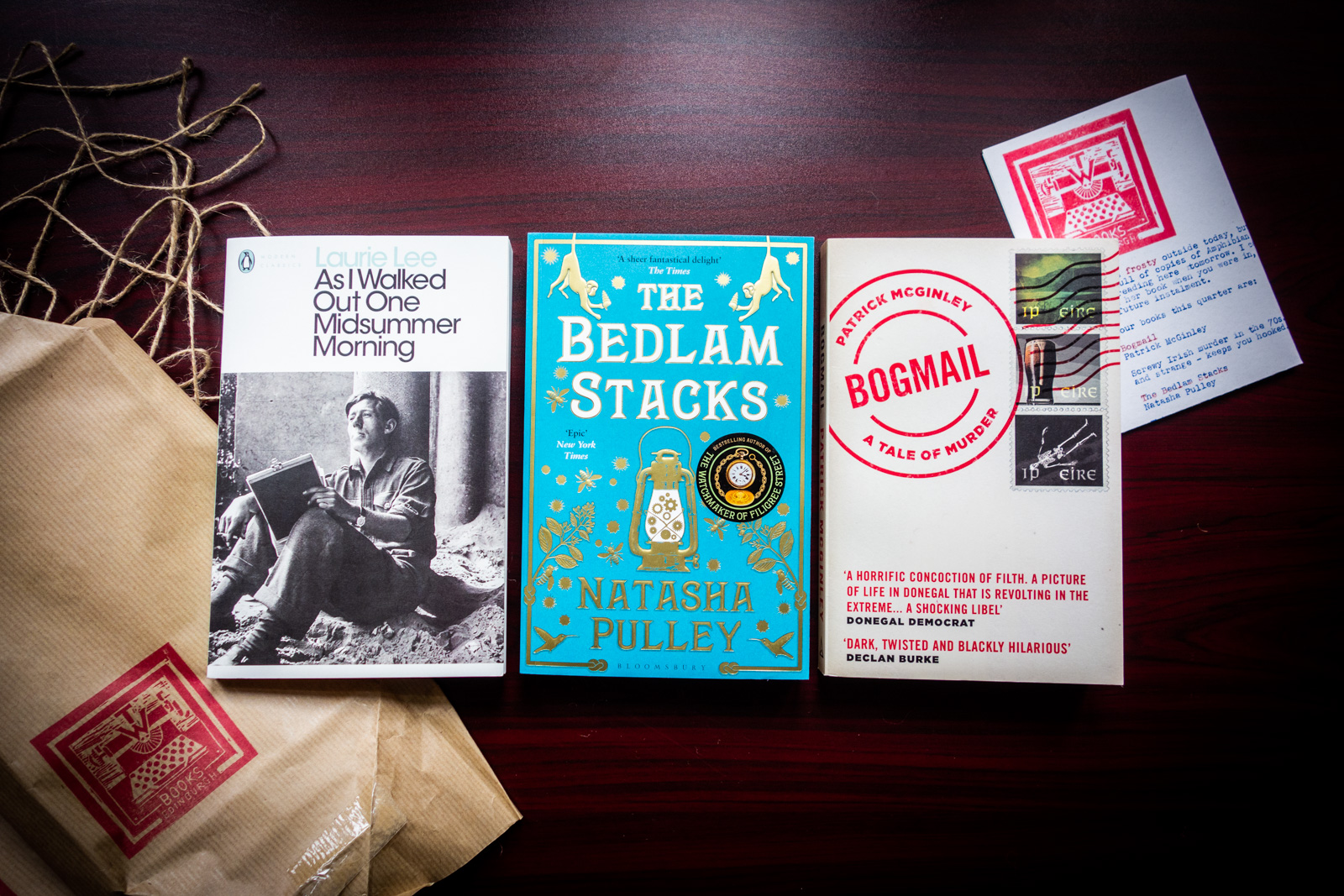 Visit Typewronger Books online — or, even better, get yer bonnie ass to Edinburgh.
If you go…
Typewronger Books shares space with McNaughtan's, the oldest antiquarian bookshop in Scotland. For opening hours and event calendar, visit the Typewronger website — and be sure to follow Typewronger on Instagram.
Typewronger Books
4a Haddington Place
Edinburgh
EH7 4AE