If you think books and travel are magic, you've come to the right place.
We love books and travel, too. When we get curious about something, we go all the way down the rabbit hole — and we want to take you with us. Here are ways to join in the adventures:
Who We Are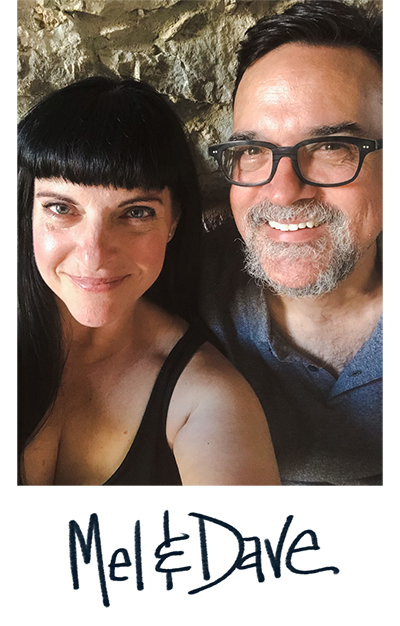 We're David and Melissa, the creative team behind Strong Sense of Place. We're Americans who live in Prague.
We've been a couple since 1992, and one of our favorite things to do together is explore new places — and then to sit quietly and read. We're two introverts who crave adventures, as long as we get to choose the time and place. We've visited 25 countries and 33 U.S. states… so far. It's our mission to share the things we see, learn, eat, and read with you. (Obligatory business-y bios and our favorite books.)
The Strong Sense of Place Podcast
In each episode of our show, we get curious about one destination and discuss five great books that took us there on the page. We start with an overview of what makes that place special, then tackle a round of 'Two Truths and a Lie' to explore quirky stories. The heart of the show is our book recommendations that explore why we love each title with zero spoilers. (Book spoilers are just rude.)
Our podcasts are released every other Monday. Each season, we'll take you to 12 different destinations around the world. Our show notes are where you'll find photos, videos, and links to more information about everything we discuss in the podcast.
If you're not sure where to start, here are a few of our popular episodes:
The Library of Lost Time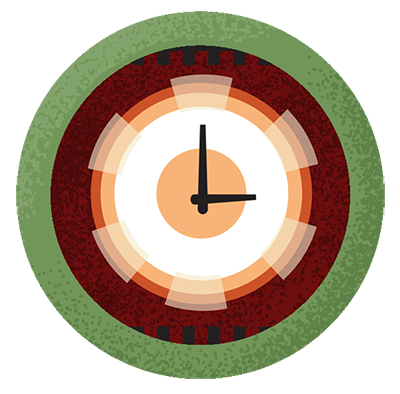 Got ten minutes?
The Library of Lost Time is a short-and-sweet podcast. Every week, we share two new book releases at the top of our TBR, then celebrate a fun book- or travel-related distraction.
Enjoy the episodes here — or listen in your favorite podcast app via the Strong Sense of Place feed.
Our Blog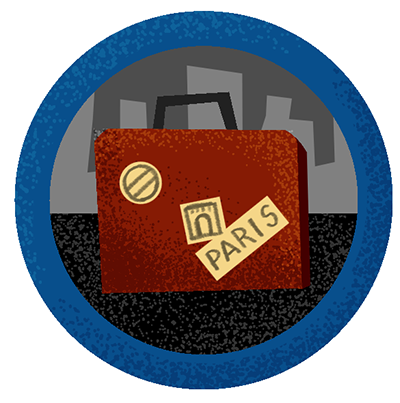 Think of our website as an archive where we hoard all the cool stuff that we can't squeeze into our podcasts. There are book recommendations, photo collections, recipes, essays about libraries and bookshops, and so much more. Plus every Friday, we share Endnotes, a collection of the best book- and travel-related stuff we read that week.
Here are a few of our favorite posts to get you started:
Our Free Newsletter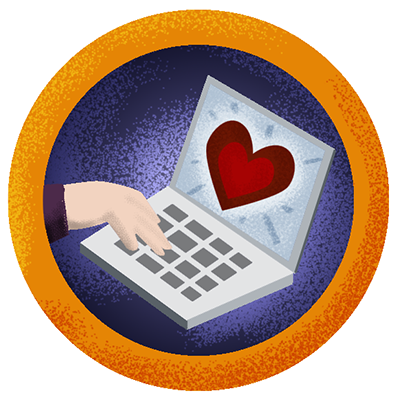 Every Friday, Mel writes a newsletter about whatever reading- and travel-related topic is on her mind. There are always beautiful photos and book recommendations; sometimes there are also behind-the-scenes stories, secret recipes, inspiring ideas, and silly stuff. And bonus! When you sign up for our newsletter, you also get our free Reading Atlas: a 30-page magazine that includes book and travel inspiration. (Around the world in 14 books! Book series with a strong sense of place!)
Why not read a sample newsletter here, then sign up right here.
Destination Pages
We've covered 39 destinations so far, and we're just getting started. On each of our Destination Pages, you'll find our podcast, recommended books, delicious recipes, photo galleries, and more to inform and delight you.
Patreon
If you want more book- and travel-related stuff and want to connect with other friendly people, you might like to join our Patreon. We have a welcoming Patreon community of readers who love to talk about reading and far-flung destinations. Our Patreon is where we share bonus content, host online events, and invite our Patrons to help us choose destinations for the podcast. Strong Sense of Place is a listener-supported podcast, so your support is everything. (By backing us on Patreon, you become a Patron of the Arts. So fancy! We have various contribution levels starting at just $3/month.)
We love to hear from you! Consider this your invitation to tell us about your favorite book, your must-see travel destination, or whatever else is on your mind. Send us an email!