our patreon
Strong Sense of Place is a listener-supported podcast. If you like the work we do, you can help make it happen by joining our Patreon! That'll unlock bonus content for you, too — including Mel's secret book reviews and Dave's behind-the-scenes notes for the latest Two Truths and a Lie.
get our newsletter
This is a weekly email. If you'd like a quick alert whenever we update our blog, subscribe here.
no spoilers. ever.
We'll share enough detail to help you decide if a book is for you, but we'll never ruin plot twists or give away the ending.
super-cool reading fun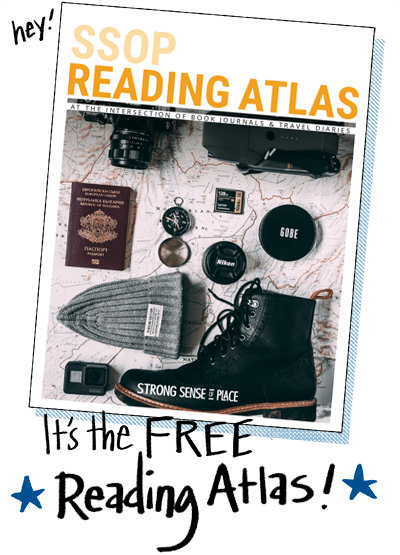 This 30-page Reading Atlas takes you around the world with dozens of excellent books and gorgeous travel photos. Get your free copy when you subscribe to our newsletter.